HOW TO TUNE IN FOR KUNDALINI YOGA
Jul 7, 2018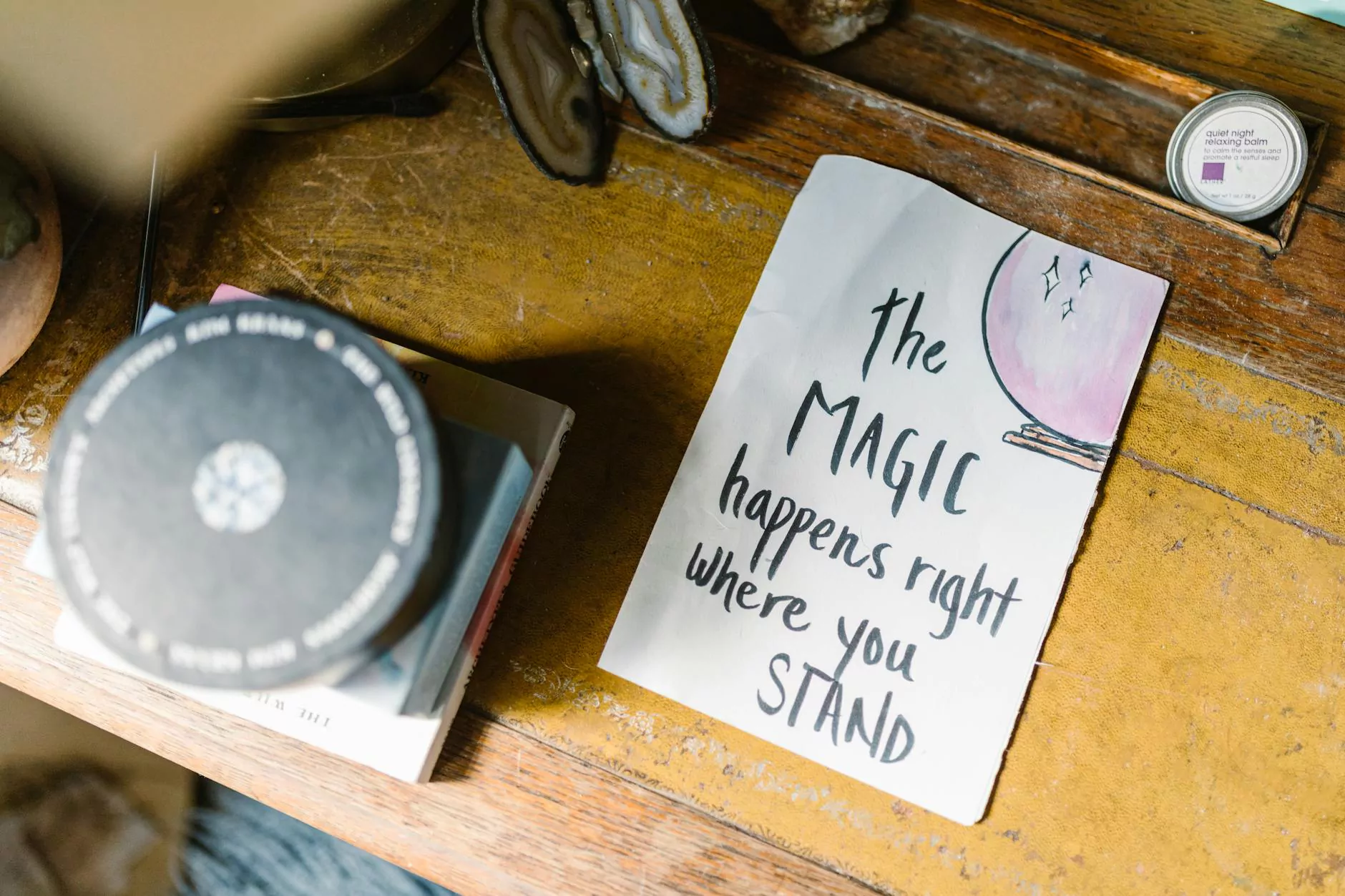 The Importance of Tuning In
Kundalini Yoga, a powerful form of yoga that combines physical postures, breathing exercises, and meditation techniques, has gained popularity in recent years due to its numerous health benefits. Before starting any Kundalini Yoga practice, it is crucial to tune in and prepare both your mind and body for the transformative experience that awaits.
Tuning In: Step by Step
Tuning in is a sacred practice that helps you connect with your higher self and the universal energy. Here are the steps to follow when tuning in for Kundalini Yoga:
1. Find a Quiet and Peaceful Space
Choose a calm and serene environment where you can practice without any distractions. It could be a dedicated yoga room, a peaceful corner of your home, or even outdoors in nature.
2. Sit Comfortably
Assume a comfortable seated position on a yoga mat or cushion. You can choose to sit cross-legged or in any other position that allows you to remain relaxed and upright throughout the practice.
3. Close Your Eyes
Close your eyes to shut out the external world and turn your attention inward. This helps in focusing your mind and enhancing your awareness of the present moment.
4. Take Deep Breaths
Breathe deeply and consciously, allowing your breath to become slow and steady. Focus on the sensation of the breath entering and leaving your body, letting go of any tension or stress with each exhale.
5. Chant the Adi Mantra
The Adi Mantra, "Ong Namo Guru Dev Namo," is the sacred mantra traditionally chanted at the beginning of a Kundalini Yoga practice to tune in to the divine wisdom within. Repeat this mantra silently or aloud, allowing its resonance to fill your being.
6. Set an Intention
Take a moment to set an intention for your practice. This could be anything from cultivating self-love and compassion to seeking clarity and inner peace. Allow your intention to guide your practice and infuse it with purpose.
7. Visualize White Light
Imagine a bright, pure white light surrounding and permeating your entire being. Visualize this healing light cleansing and energizing your body, mind, and spirit, preparing you for a deep and transformative Kundalini Yoga experience.
8. Open Your Practice
With your eyes still closed, bring your hands together in prayer position at your heart center. Take a moment of gratitude for this opportunity to practice Kundalini Yoga and open yourself to receive the teachings and blessings it offers.
Benefits of Tuning In
By tuning in before your Kundalini Yoga practice, you create a sacred space within yourself and invite a connection with the divine. Tuning in has several benefits, including:
Enhanced Focus and Concentration: Tuning in helps calm the mind and improve focus, allowing you to fully engage in your practice.
Heightened Awareness: By turning your attention inward, you develop a greater sense of self-awareness and deepen your connection with your body and breath.
Alignment with Divine Energy: Tuning in aligns you with the universal energy, promoting harmony and a sense of oneness with the world around you.
Increased Clarity and Intuition: The practice of tuning in enhances clarity of thought and intuition, providing insights and guidance during your Kundalini Yoga journey.
Emotional Balance and Stability: Tuning in helps to center and ground your emotions, allowing you to approach your practice from a place of emotional balance and stability.
Empowerment: Tuning in empowers you to take charge of your own well-being and spiritual evolution, creating a strong foundation for your Kundalini Yoga practice.
In Conclusion
To fully benefit from your Kundalini Yoga practice, it is essential to tune in and prepare yourself energetically, mentally, and spiritually. By following the steps outlined above, you can create a sacred space within and optimize your Kundalini Yoga experience with 309 Yoga. Remember, tuning in is not only a practice but also an intention to connect with your higher self and invite divine guidance. Embrace the power of tuning in and unlock the transformative potential of Kundalini Yoga.