Kundalini Yoga Warm Ups
Sep 29, 2018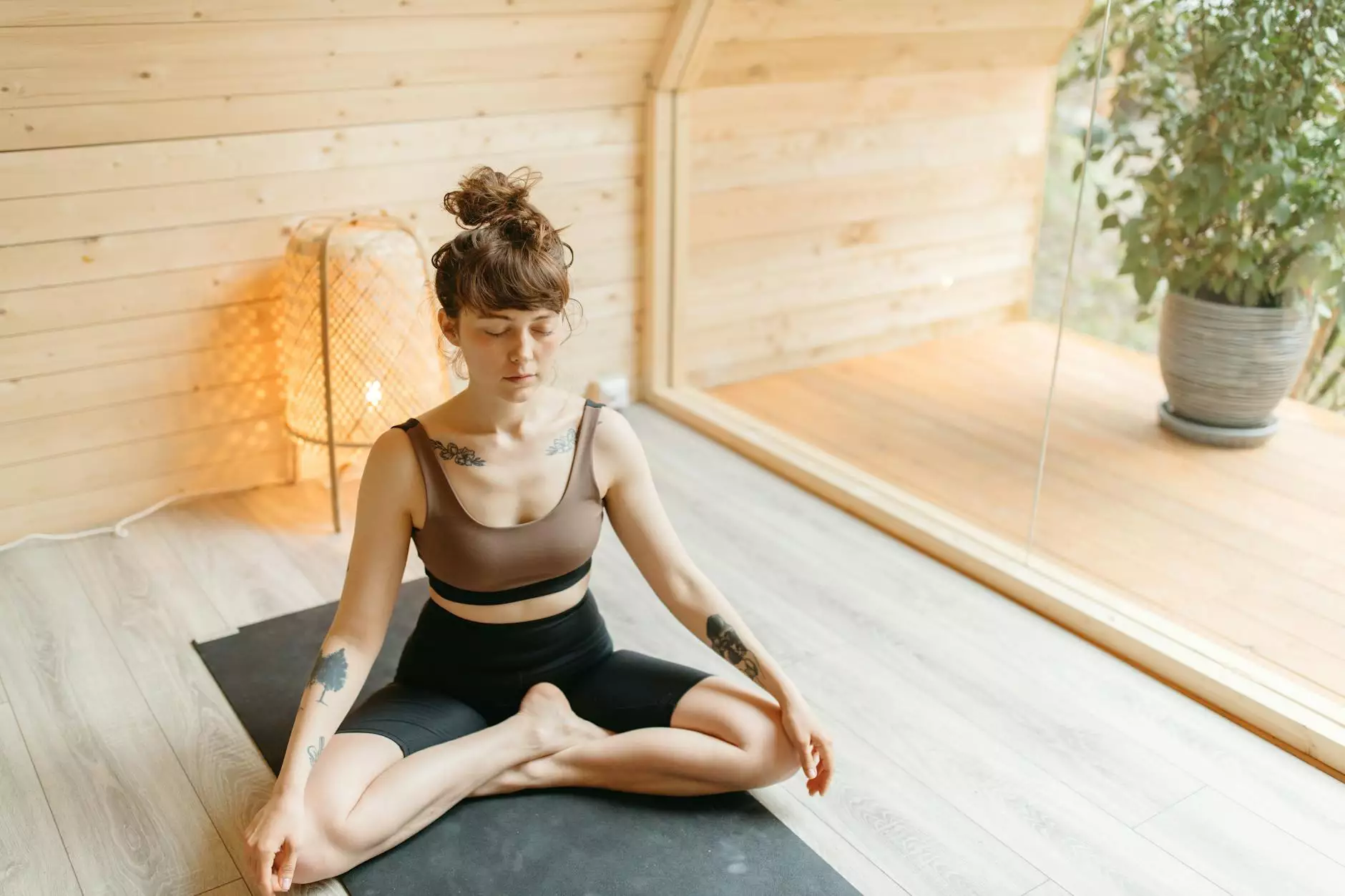 Welcome to 309 Yoga, your ultimate destination for a transformative Kundalini Yoga experience. In this section, we will guide you through a series of invigorating warm-up exercises designed to prepare your body and mind for your Kundalini Yoga practice.
The Importance of Kundalini Yoga Warm Ups
Understandably, you may be eager to dive into your Kundalini Yoga session, but taking the time to warm up is crucial. By incorporating Kundalini Yoga warm-ups into your practice, you can:
Activate your physical body: Kundalini Yoga warm-ups focus on stretching and strengthening various muscle groups, promoting flexibility, and improving overall body awareness.
Foster a mindful connection: Warm-ups help you shift your focus from external distractions to the present moment, allowing you to establish a deeper connection between your body, mind, and spirit.
Prepare your energy channels: Kundalini Yoga warm-ups help to awaken and balance the flow of energy within your body, encouraging the unobstructed movement of Kundalini energy along the spinal column.
Enhance mental clarity: These warm-up exercises calm the mind, allowing you to enter your Kundalini Yoga practice with a clearer, more focused mindset.
Key Kundalini Yoga Warm Ups
Let's explore some of the essential Kundalini Yoga warm-up exercises that you can incorporate into your practice:
1. Cat-Cow Stretch
The Cat-Cow stretch is a gentle yet powerful warm-up exercise that helps to increase spinal flexibility and open up energy channels in the body. Start on your hands and knees, with your hands beneath your shoulders and knees below your hips. As you inhale, arch your back and lift your head towards the ceiling, allowing your belly to drop towards the floor. Exhale and round your back, tucking your chin towards your chest. Repeat the movement for several rounds, syncing your breath with the motion.
2. Neck Rolls
To release tension in the neck and shoulders, perform gentle neck rolls. Sit in a comfortable position with your spine straight. Slowly rotate your head in a circular motion, bringing your right ear towards your right shoulder, then dropping your chin to your chest, and finally bringing your left ear towards your left shoulder. Repeat the movement in the opposite direction. Remember to keep the movement slow and controlled, allowing the natural release of any built-up tension.
3. Spinal Twists
Spinal twists are excellent warm-up exercises for the spine, helping to increase flexibility and stimulate the digestive system. Sit in a cross-legged position with your spine erect. Inhale deeply, and as you exhale, twist your torso to the right, placing your left hand on your right knee and your right hand behind you for support. Hold the twist for a few breaths, unravel, and repeat on the other side.
4. Hip Circles
Free up any stiffness in your hips with gentle hip circles. Stand with your feet hip-width apart and place your hands on your hips. Slowly begin to rotate your hips in a circular motion, moving in one direction for a few rotations and then switching to the other direction. Allow your breath to guide the movement, ensuring a fluid and relaxed motion.
5. Breathwork - Breath of Fire
Breath of Fire is a powerful breathing technique used in Kundalini Yoga warm-ups to increase vitality, awaken the body, and clear the mind. Sit comfortably with your spine straight. Begin rapid, rhythmic breathing by forcefully exhaling through your nose, followed by passive inhaling. This breath is sharp and forceful, using the diaphragm to create fast-paced breaths. Practice this breathwork for a few rounds, gradually increasing the pace as you become comfortable.
Enjoy the Benefits of Kundalini Yoga Warm Ups
By incorporating these Kundalini Yoga warm-ups into your practice, you are setting the foundation for a profound and transformative Kundalini Yoga experience. At 309 Yoga, we encourage you to embrace the power of these warm-up exercises and witness their positive impact on your body, mind, and spirit.
Join us at 309 Yoga, your trusted source for holistic health practices in the Health category, and let us guide you on your Kundalini Yoga journey. Discover the magic of Kundalini Yoga warm-ups and unlock the vast potential that resides within you!