Team Wellbeing
Jul 2, 2022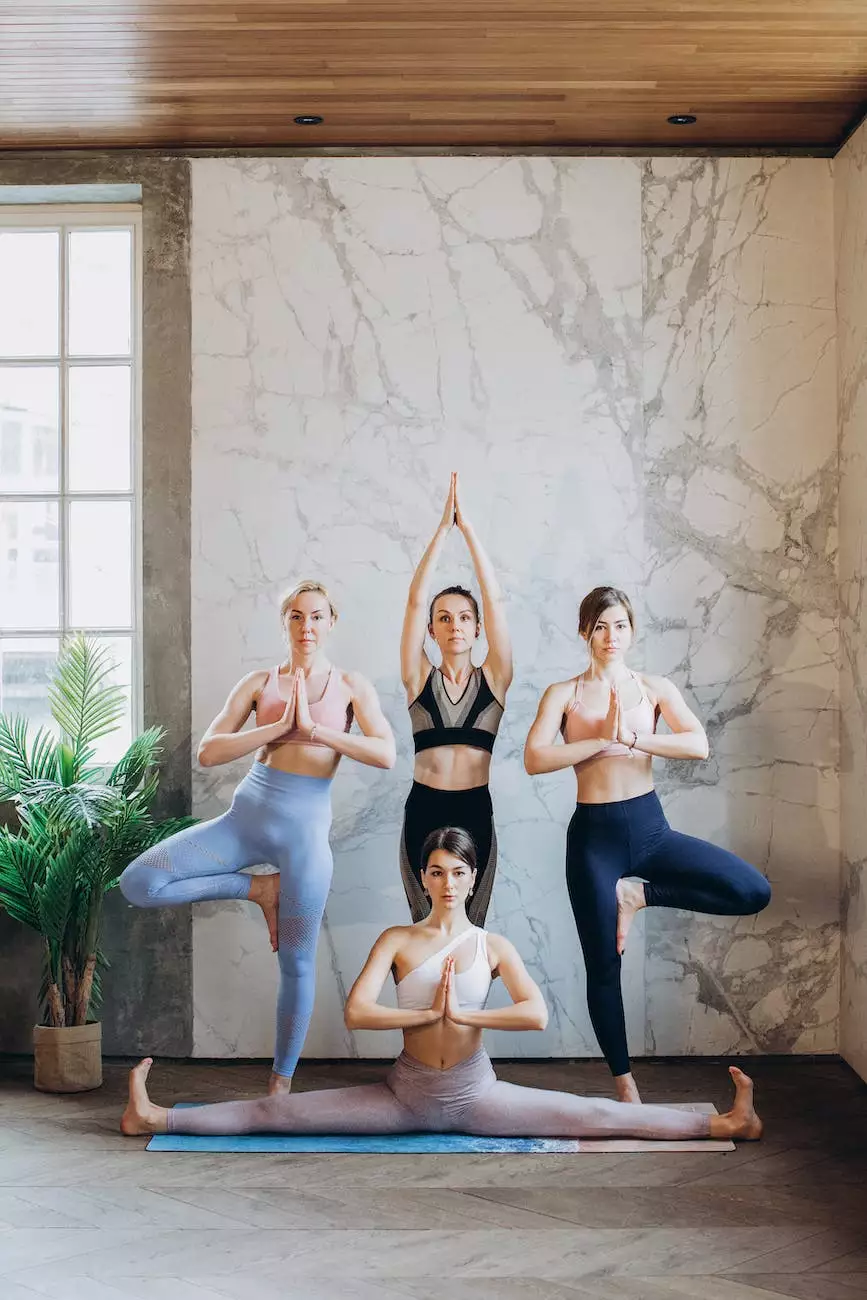 Introduction
Welcome to Team Wellbeing, a dedicated space at 309 Yoga where we combine the power of health, yoga, and teamwork to create a harmonious and balanced lifestyle. Our goal is to help you improve your overall wellbeing and enhance your team connections through our unique and tailored programs.
Why Choose Team Wellbeing?
In today's busy and competitive world, it's essential to prioritize health and wellness. At 309 Yoga, we understand the importance of team wellbeing and its positive impact on productivity, engagement, and overall happiness. Our comprehensive approach empowers individuals and teams to achieve optimal physical, mental, and emotional states.
Health-Centered Yoga Practices
Our expert instructors have curated a diverse range of yoga practices specifically designed to boost health and promote team cohesion. From rejuvenating vinyasa flows to restorative yin sessions, our classes cater to all fitness levels and preferences. Each session focuses on strengthening the body, calming the mind, and enhancing self-awareness.
Holistic Wellness Approach
309 Yoga's holistic wellness approach goes beyond traditional yoga classes. We believe in nurturing overall wellbeing by addressing key aspects of life such as nutrition, mindfulness, and stress management. Our workshops and seminars provide practical tools and knowledge that can be implemented both individually and within a team setting.
The Benefits of Team Wellbeing
Enhanced Health and Fitness
Regular participation in our team wellbeing programs will significantly improve your health and fitness levels. Our yoga practices promote strength, flexibility, and balance, contributing to a more active and energetic lifestyle. Additionally, our emphasis on mindfulness and stress reduction techniques will help you achieve a harmonious state of well-being.
Stronger Team Connections
Team Wellbeing fosters a sense of community and unity among participants. By engaging in group activities and team-building exercises, you'll develop deeper connections with your colleagues, leading to improved communication, collaboration, and trust. Strengthening these bonds is essential for a supportive and successful work environment.
Increased Productivity and Engagement
Investing in team wellbeing not only improves personal satisfaction but also boosts productivity and engagement in the workplace. Engaged employees are more focused, creative, and motivated, leading to increased efficiency and innovation within the team. By prioritizing your team's wellbeing, you'll see tangible positive effects on overall performance.
Bring Team Wellbeing to Your Workplace
Get started on your team's journey toward improved health and wellbeing today. Our experienced instructors are available to visit your workplace and create customized programs tailored to your team's needs. Contact us now to schedule a consultation and take the first step towards a healthier and more united team.
Conclusion
At Team Wellbeing, we believe that investing in the health and happiness of your team is a vital step towards achieving success, both personally and professionally. Through our health-centered yoga practices and holistic wellness approach, we aim to create a thriving environment where individuals can flourish and teams can thrive. Take control of your team's wellbeing with 309 Yoga today!