Spa Services at 309 Yoga
May 28, 2021
Beauty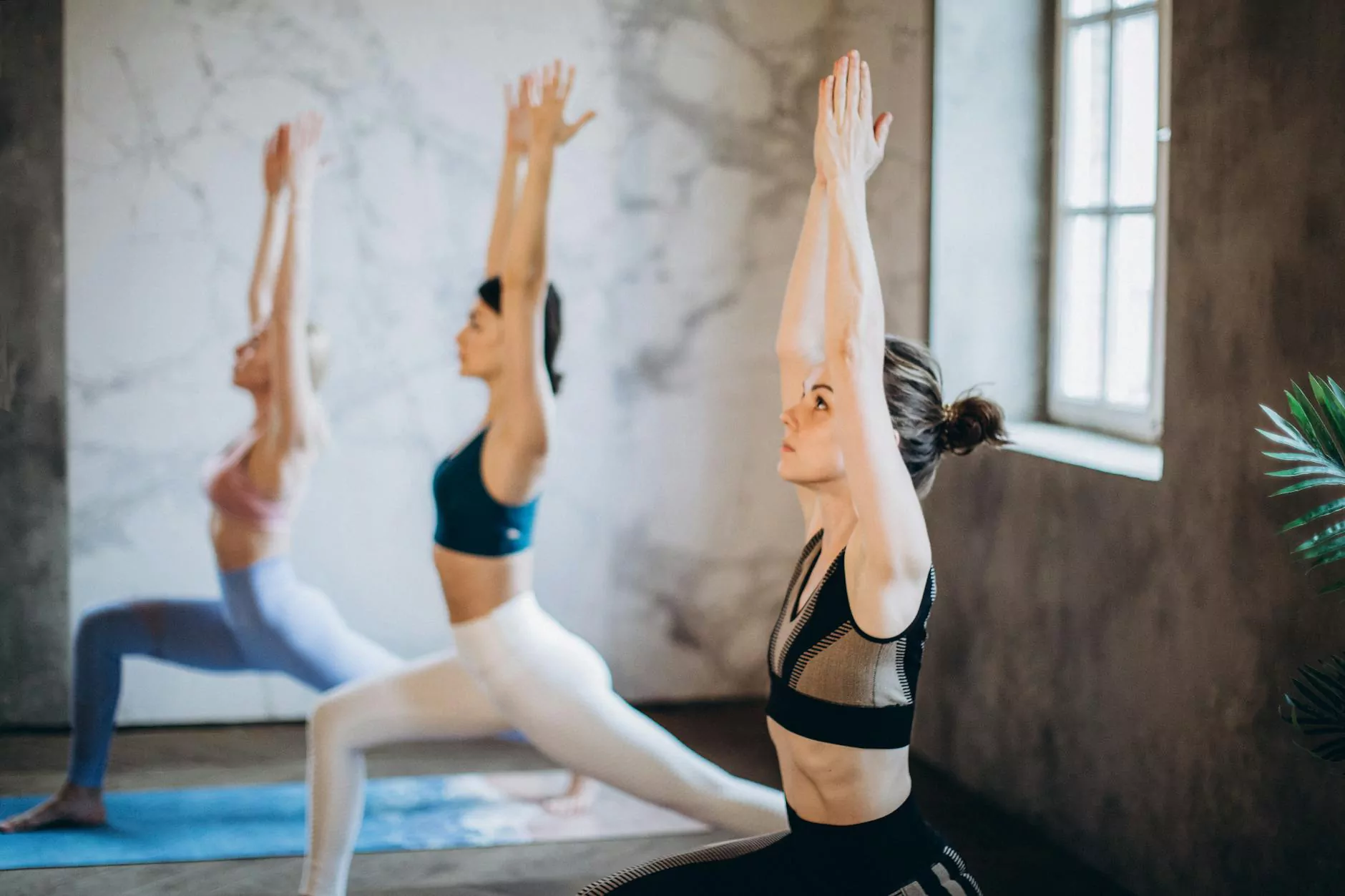 Welcome to the world of ultimate relaxation and rejuvenation at 309 Yoga's Spa. As a leading establishment in the health and wellness industry, we offer an extensive range of spa services that are designed to nourish your body, mind, and soul.
Indulgent Treatments for Complete Tranquility
At 309 Yoga Spa, we believe that self-care is not a luxury but an essential aspect of maintaining a healthy lifestyle. Our highly skilled and experienced therapists are committed to providing you with a personalized experience that caters to your unique needs. From the moment you step into our tranquil spa environment, you will be enveloped in a sense of serenity and calm.
Massage Therapies
Immerse yourself in the soothing world of massage therapies with our expert therapists. We offer a variety of techniques to address specific concerns, such as Swedish massage, deep tissue massage, hot stone massage, and aromatherapy massage. Our therapists will customize each session to ensure optimal relaxation and relief from stress and tension.
Swedish Massage
Experience the classic Swedish massage technique that utilizes long, gliding strokes to improve blood circulation, ease muscle tension, and promote overall relaxation. Our therapists will expertly manipulate your muscles to release any knots or tightness, leaving you feeling refreshed and rejuvenated.
Deep Tissue Massage
If you're dealing with chronic muscle pain or tension, our deep tissue massage is the perfect remedy. This technique targets the deeper layers of muscle and connective tissue to alleviate stiffness, improve mobility, and promote faster healing. Prepare to feel a profound release of muscle tension and restoration of your overall well-being.
Hot Stone Massage
Indulge in the therapeutic benefits of our hot stone massage, where smooth, heated stones are placed on specific points of your body to promote deep relaxation. The warmth of the stones penetrates your muscles, relieving tension and enhancing the overall massage experience.
Aromatherapy Massage
Enhance your massage experience with the power of aromatherapy. Our therapists use carefully selected essential oils to promote relaxation, relieve stress, and balance your mind and body. Immerse yourself in the calming scents while your therapist works their magic to knead away your worries.
Facial Treatments
At 309 Yoga Spa, we believe that healthy skin is a reflection of overall well-being. Our facial treatments are designed to purify, rejuvenate, and nourish your skin, leaving you with a radiant and youthful complexion.
Deep Cleansing Facial
Our deep cleansing facial is perfect for those looking to unclog pores, remove impurities, and revitalize their skin. Our estheticians will analyze your skin and customize the treatment to target your specific concerns. Enjoy a deep cleanse, exfoliation, extractions, and a luxurious mask that will leave your skin feeling refreshed and revitalized.
Anti-Aging Facial
Turn back the hands of time with our anti-aging facial that focuses on firming, toning, and reducing the signs of aging. Our skilled professionals will utilize advanced techniques and high-quality products to improve elasticity, minimize fine lines and wrinkles, and enhance your natural radiance. Leave with a youthful glow and renewed confidence.
Hydrating Facial
If your skin is in need of hydration and nourishment, our hydrating facial is the perfect solution. We will replenish your skin's moisture barrier using gentle, yet effective, products that will restore your skin's suppleness and vitality. Enjoy a relaxing facial massage that will leave you feeling hydrated, rejuvenated, and blissfully pampered.
Body Treatments
Pamper yourself from head to toe with our indulgent body treatments that will leave your skin feeling silky, hydrated, and deeply nourished. From body scrubs to wraps, we offer a variety of luxurious options to suit your preferences.
Exfoliating Body Scrubs
Experience the invigorating benefits of our exfoliating body scrubs that will gently slough away dead skin cells, revealing a smoother and more radiant complexion. Enjoy the stimulating massage action as our therapists apply the scrub, leaving your skin feeling refreshed, renewed, and deeply exfoliated.
Detoxifying Body Wraps
Detoxify your body and mind with our indulgent body wraps that harness the power of natural ingredients to cleanse, purify, and rejuvenate. Allow the carefully selected ingredients to nourish your skin, while the wrap promotes detoxification and relaxation. Walk out feeling lighter, revitalized, and refreshed.
Hydrating Body Treatments
If your skin is in need of moisture and hydration, our hydrating body treatments are the perfect remedy. Immerse yourself in a luxurious treatment that deeply nourishes and replenishes your skin, leaving it smooth, supple, and glowing. Indulge in the ultimate pampering experience that will transport you to a state of pure bliss.
Experience the Blissful Escape at 309 Yoga Spa
Are you ready to embark on a journey towards tranquility and well-being? The Spa at 309 Yoga invites you to experience the ultimate escape from the stresses of everyday life. Step into a serene oasis where our expert therapists will guide you on a path to rejuvenation.
Book your appointment today and immerse yourself in the world of relaxation and self-care at 309 Yoga's Spa. Let us pamper you and help you achieve complete tranquility, so you can emerge feeling refreshed, revitalized, and ready to take on the world.