Eastern Medicine: Embracing Holistic Health at 309 Yoga
Oct 10, 2020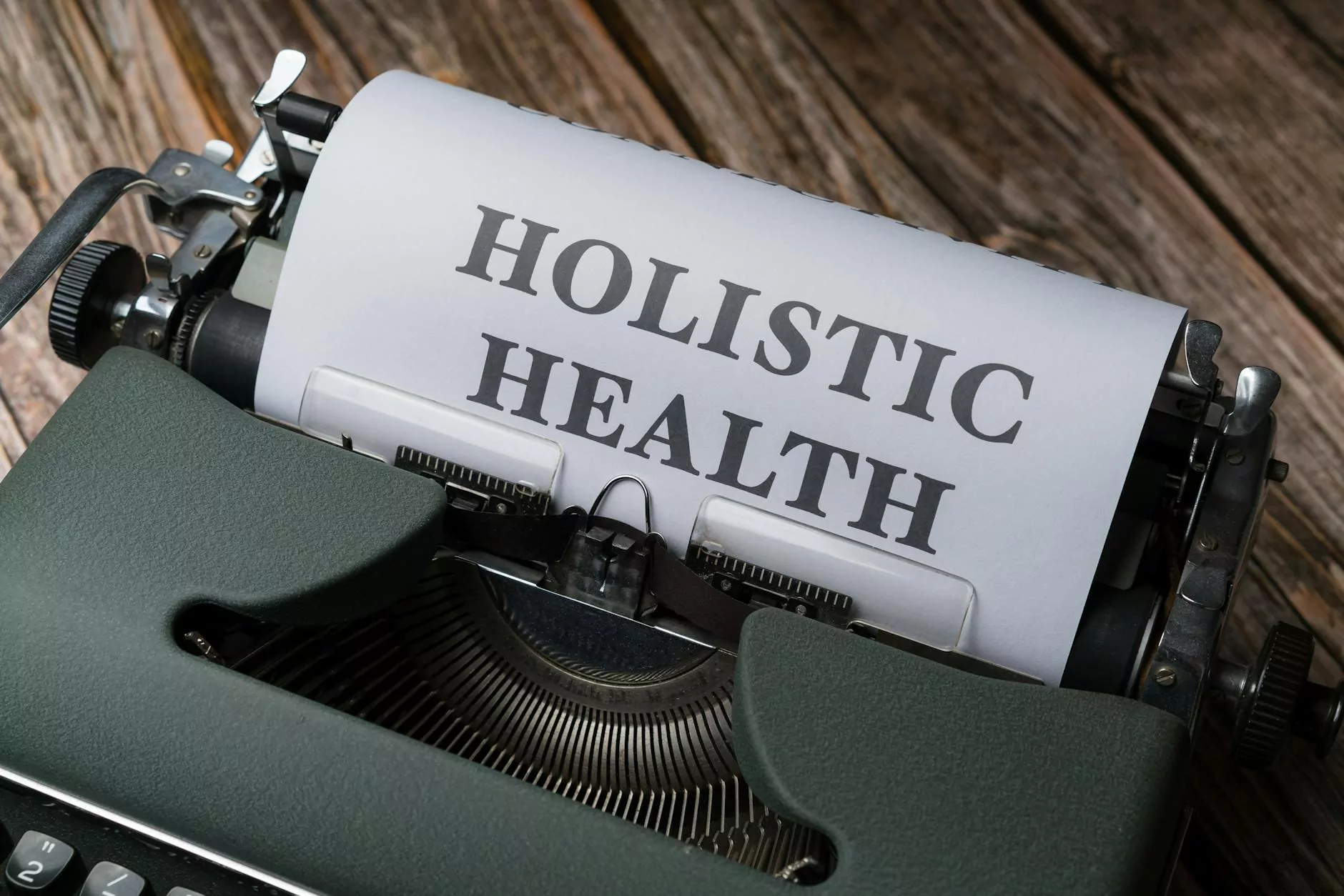 Introduction to Eastern Medicine
At 309 Yoga, we believe in the power of Eastern Medicine to promote overall well-being and balance in one's life. With a focus on holistic health and the integration of mind, body, and spirit, Eastern Medicine offers a unique approach that complements modern healthcare practices and improves the quality of life for individuals.
The Philosophy of Eastern Medicine
Eastern Medicine is rooted in ancient traditions and wisdom that have been passed down for centuries. It emphasizes the interconnection of all aspects of our being and takes a comprehensive view of health. Rather than treating symptoms in isolation, Eastern Medicine seeks to identify and address the underlying imbalances that contribute to illness and disease.
The Five Pillars of Eastern Medicine
Eastern Medicine is based on five fundamental pillars:
Acupuncture: This technique involves the insertion of thin needles into specific points on the body to stimulate energy flow and restore balance.
Herbal Medicine: The use of natural herbs and plants to promote healing and address various health conditions.
Diet and Nutrition: Eastern Medicine emphasizes the importance of wholesome, balanced diets that nourish the body and support overall well-being.
Mind-Body Practices: Techniques such as yoga, meditation, and tai chi are utilized to promote relaxation, reduce stress, and cultivate mental and emotional balance.
Mindfulness: Being mindful means cultivating awareness and being fully present in the moment, which can enhance overall health and well-being.
Benefits of Eastern Medicine
Eastern Medicine offers a wide range of benefits for individuals seeking an alternative or complementary approach to their health and wellness. Here are some key advantages:
1. Holistic Approach
Eastern Medicine treats the whole person, aiming to restore balance and harmony in all aspects of life. By addressing the root causes of health issues, it promotes long-term well-being rather than simply alleviating symptoms.
2. Personalized Care
Each person is unique, and Eastern Medicine recognizes this by tailoring treatments to individual needs. Practitioners take into account a person's specific constitution, lifestyle, and health goals to create personalized plans that support optimal health.
3. Non-Invasive Techniques
Many Eastern Medicine practices are non-invasive, making them gentle and suitable for individuals of all ages and conditions. Techniques like acupuncture and herbal medicine have been used for centuries with minimal side effects, offering a safe and natural approach to healing.
4. Stress Reduction
Stress is a significant contributor to many health problems, both physical and mental. Eastern Medicine offers effective stress reduction techniques, such as meditation and mindfulness practices, helping individuals achieve a state of calm and relaxation.
5. Integrative Care
Eastern Medicine can work alongside conventional medical treatments, serving as a valuable complement to Western healthcare practices. Integrative care combines the best of both worlds, offering a comprehensive and collaborative approach to health.
Why Choose 309 Yoga for Eastern Medicine?
As a premier health and wellness center, 309 Yoga provides a nurturing environment for individuals to explore and experience the benefits of Eastern Medicine. Here's what sets us apart:
Qualified Practitioners
Our team of experienced and highly skilled practitioners specializes in Eastern Medicine therapies and techniques. They bring a wealth of knowledge and expertise to guide you on your wellness journey.
Comprehensive Services
At 309 Yoga, we offer a wide range of Eastern Medicine services, including acupuncture, herbal medicine consultations, dietary guidance, mind-body practices, and mindfulness workshops. Our comprehensive approach ensures that your specific health needs are met.
Customized Treatment Plans
We believe in individualized care and tailor treatment plans to meet each person's unique needs and goals. Whether you're seeking relief from a specific condition or striving for overall wellness, we create personalized plans that support your well-being.
Holistic Mind-Body Integration
At the core of our philosophy is the integration of mind, body, and spirit. We understand that true well-being encompasses more than just physical health. Through our Eastern Medicine practices and mind-body practices, we help you achieve balance on all levels.
A Welcoming Community
Join our community of like-minded individuals who are dedicated to their well-being. At 309 Yoga, you'll find a supportive and inclusive environment where you can connect with others on a similar path and find inspiration along the way.
Experience the Power of Eastern Medicine with 309 Yoga
Ready to embark on a journey of holistic healing and well-being? Discover the transformative potential of Eastern Medicine at 309 Yoga. Our team of experts is here to guide you and support you every step of the way. Take the first step towards a healthier, more balanced life today!