Virtual Yoga Classes - Grounded Wellness - 309 Yoga
Feb 11, 2018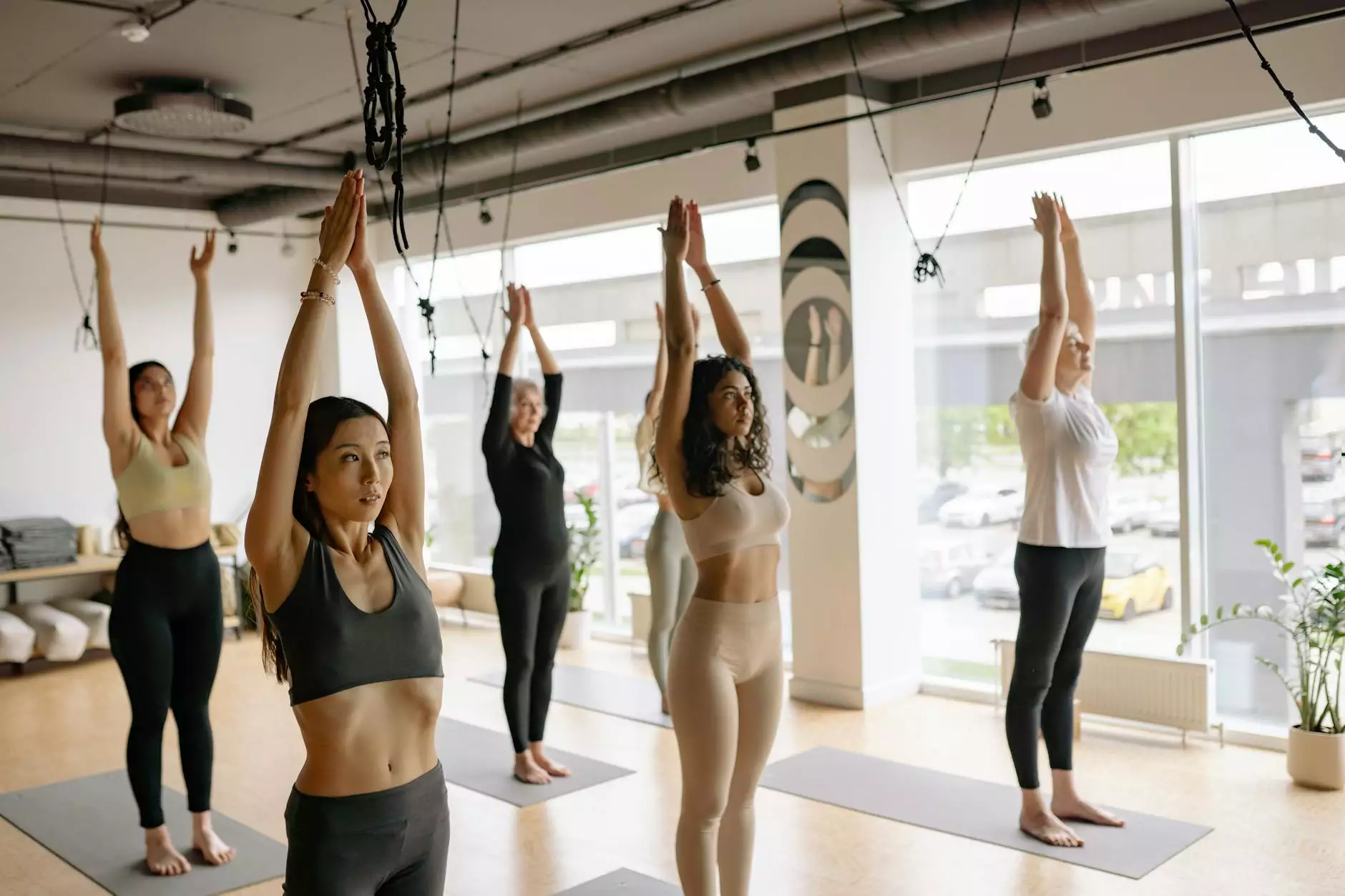 Improve Your Well-being with Virtual Yoga Classes
Looking to enhance your health and well-being without leaving your home? Welcome to Grounded Wellness, the virtual yoga platform offered by 309 Yoga. We understand the importance of maintaining a balanced lifestyle, especially in today's fast-paced world. With our virtual yoga classes, you can experience the transformative power of yoga conveniently from the comfort of your own space.
Why Choose our Virtual Yoga Classes?
At Grounded Wellness, we believe in offering high-quality virtual yoga classes that cater to individuals of all levels of experience. Whether you are a beginner or an advanced practitioner, our expert instructors will guide you towards achieving your wellness goals.
Accessible and Convenient
With our virtual yoga classes, you have the flexibility to practice yoga at a time that suits your schedule. No more rushing to make it to an in-person class! Our online platform allows you to access a wide variety of yoga classes from the comfort and convenience of your own home. All you need is a stable internet connection and a space where you can fully immerse yourself in the practice.
Expert Instructors
Our virtual yoga classes are led by experienced and certified instructors who are passionate about sharing their knowledge and love for yoga. They will guide you through each session, offering valuable insights and modifications to ensure a safe and effective practice. Whether you are looking to improve flexibility, build strength, or relieve stress, our instructors will help you achieve your goals.
Benefits of Practicing Virtual Yoga
Virtual yoga provides numerous benefits for both the mind and body. Here are some key advantages:
Flexibility and Strength
Regular practice of virtual yoga can help improve flexibility and increase overall strength. Through a variety of poses and movements, you will gradually enhance your range of motion and build strong, toned muscles. The strength gained in virtual yoga classes not only benefits your physical body but also boosts your confidence and self-esteem.
Stress Reduction and Mental Well-being
In today's busy world, stress has become an inevitable part of life. Virtual yoga provides a sanctuary for relaxation and mental rejuvenation. By focusing on deep breathing techniques and mindfulness, you can effectively manage stress, reduce anxiety, and improve your overall mental well-being. Additionally, virtual yoga classes often incorporate meditation practices that promote inner peace and tranquility.
Community and Connection
Although virtual, our yoga classes foster a sense of community and connection. With live sessions, you have the opportunity to interact with your instructors and fellow classmates, creating a supportive and encouraging environment. Share your experiences, ask questions, and feel the positive energy of a collective practice, all from the comfort of your own space.
Join Our Virtual Yoga Classes Today
Experience the countless physical and mental benefits of virtual yoga classes at Grounded Wellness. Choose from our diverse range of classes, including Vinyasa Flow, Hatha Yoga, Restorative Yoga, and more. No matter your level of experience or fitness, we have the perfect class to suit your needs.
Ready to embark on your yoga journey? Sign up for our virtual yoga classes today and embark on a path to health, wellness, and self-discovery. Join the community at Grounded Wellness and let us support you in achieving your yoga goals.
Contact us now to learn more about our virtual yoga classes and start your transformative journey today!