Yoga Nidra with Gong Sound Healing - Grounded Wellness
Jun 16, 2021
Barre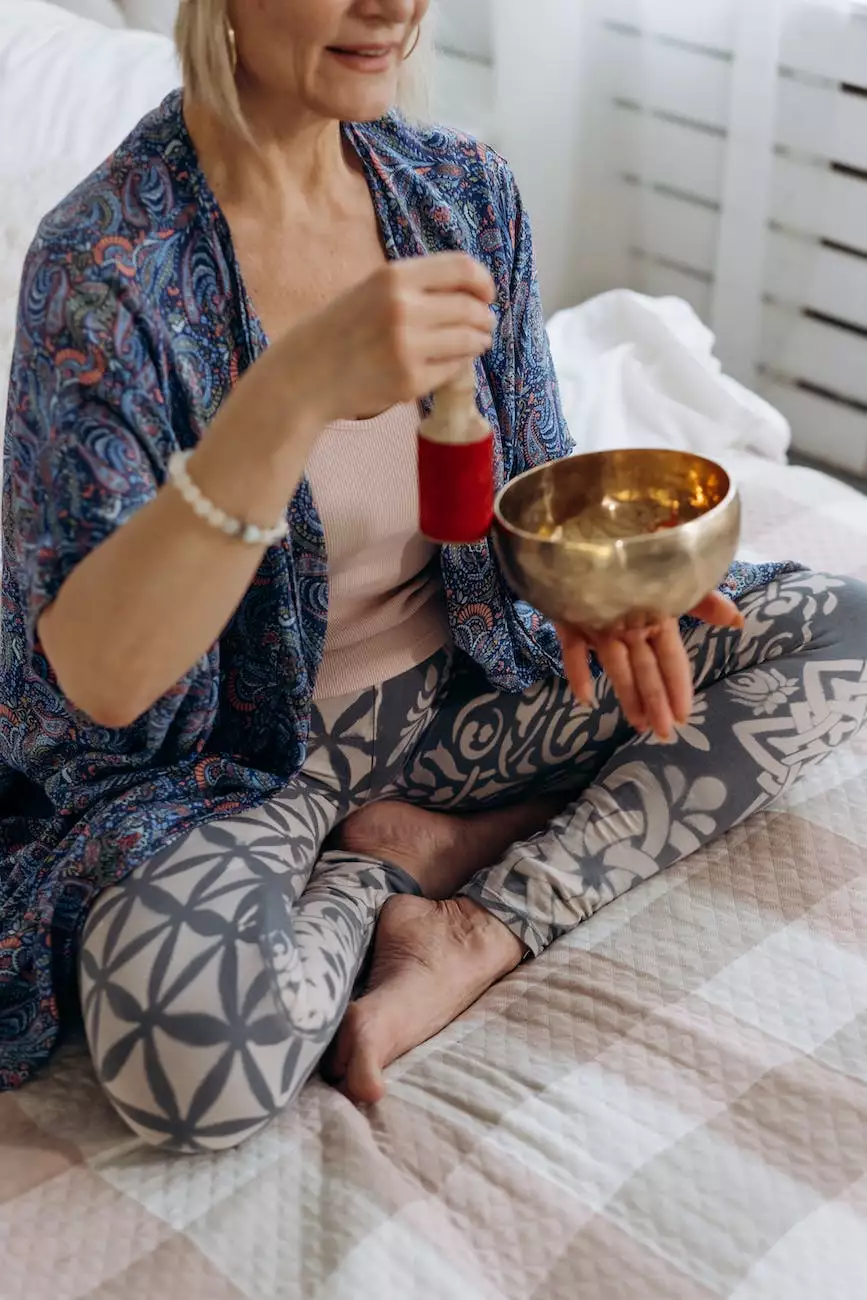 Experience the Power of Yoga Nidra and Gong Sound Healing
Are you looking to unwind, relax, and rejuvenate your mind, body, and spirit? Look no further than Yoga Nidra with Gong Sound Healing, now available at 309 Yoga! Our expert instructors combine the ancient practice of Yoga Nidra with the healing vibrations of gongs to offer you a truly transformative experience.
What is Yoga Nidra?
Yoga Nidra, also known as "yogic sleep", is a deep relaxation technique that allows you to enter a state of conscious sleep. It guides you through a journey of profound relaxation, helping you access the healing potential of your subconscious mind. During Yoga Nidra, you'll experience a state where your body is completely relaxed, yet your mind remains awake and receptive to positive suggestions and intentions.
The Power of Gong Sound Healing
Gong Sound Healing is an ancient therapeutic practice that uses the soothing and resonating sounds of gongs to promote healing, stress reduction, and emotional balance. The vibrations produced by the gong help release blockages, restore harmony, and create a deep sense of relaxation and inner peace.
Benefits of Yoga Nidra with Gong Sound Healing
1. Deep Relaxation and Stress Relief
Unwind from the demands of modern life and experience deep relaxation like never before. Yoga Nidra combined with Gong Sound Healing allows you to release tension, reduce stress, and restore your inner equilibrium.
2. Enhanced Meditation and Inner Exploration
Yoga Nidra acts as a powerful tool for meditation, enabling you to explore the depths of your subconscious mind. The gong's vibrations further enhance your meditation practice, facilitating a profound connection with your inner self.
3. Improved Sleep and Insomnia Relief
If you struggle with sleep disturbances or insomnia, Yoga Nidra with Gong Sound Healing can provide relief. By inducing a state of deep relaxation, it helps calm the mind, release accumulated tension, and promote restful sleep.
4. Emotional Healing and Balance
Access your emotional healing potential as you engage in this unique combination of Yoga Nidra and Gong Sound Healing. The practice opens up space for emotional release and helps rebalance your energy centers.
How to Join
Join us at our upcoming Yoga Nidra with Gong Sound Healing session at 309 Yoga. The event will take place on [Event Date]. Secure your spot now by visiting our event page.
Unlock the Power of Yoga Nidra and Gong Sound Healing
Are you ready to experience the profound benefits of Yoga Nidra and Gong Sound Healing? At 309 Yoga, we offer expert guidance and a supportive environment to help you delve into the depths of relaxation and inner transformation. Discover the healing power of this unique practice and embark on a journey towards holistic well-being.
Experience Deep Relaxation Today
Don't miss out on this incredible opportunity to experience Yoga Nidra with Gong Sound Healing. Book your spot now and take the first step towards a more relaxed, balanced, and peaceful life. We look forward to guiding you on this transformative journey.