Healing Services | Meditation Center Chicago and Evanston
Jul 7, 2022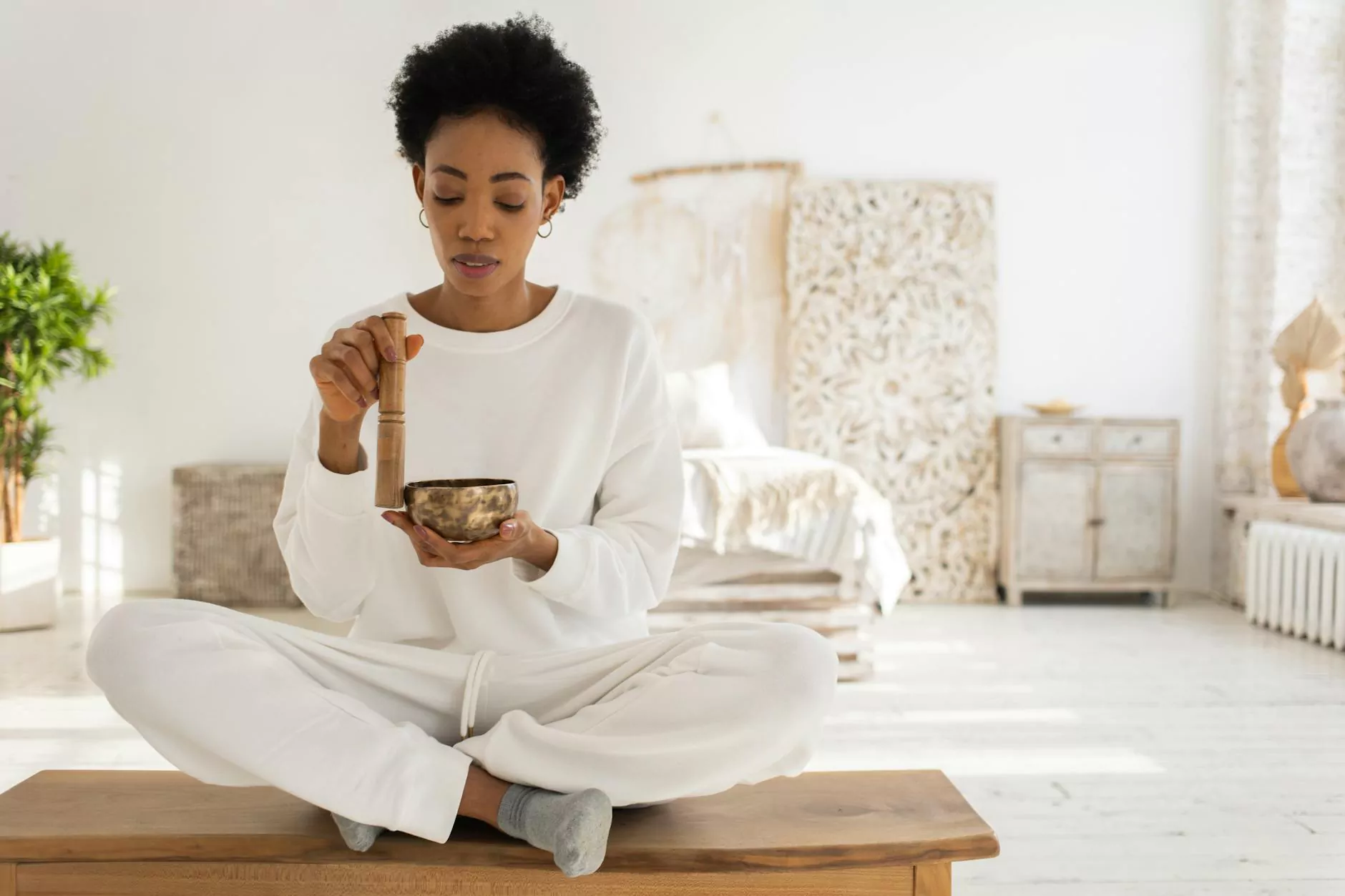 Discover the Path to Optimal Health and Inner Harmony
Welcome to 309 Yoga, your premier destination for healing services and meditation in Chicago and Evanston. We understand the importance of holistic well-being and offer a wide range of therapies, classes, and programs designed to restore balance in your mind, body, and spirit.
Why Choose 309 Yoga for Healing Services?
At 309 Yoga, we believe in the power of healing through the practice of yoga, meditation, and mindfulness. Our dedicated team of experienced instructors and therapists is committed to guiding you on your journey to wellness. Here's why you should choose us:
1. Extensive Healing Programs
Our healing programs are carefully designed to address various aspects of wellness, including physical, mental, and emotional well-being. Whether you're seeking stress relief, pain management, or inner peace, we have tailored programs to cater to your unique needs.
2. Experienced Instructors and Therapists
With decades of combined experience, our instructors and therapists are experts in their respective fields. They bring deep knowledge and a compassionate approach to help you achieve sustainable healing and personal growth.
3. Diverse Range of Healing Modalities
At 309 Yoga, we offer a diverse range of healing modalities to suit different preferences and requirements. From traditional yoga and meditation classes to specialized therapies like acupuncture, reiki, sound healing, and more, we have it all under one roof.
4. Welcoming and Supportive Environment
We understand that healing is a personal journey, and we strive to provide a welcoming and supportive environment for all our clients. Our inclusive community fosters positive energy and encourages open-minded exploration of various healing practices.
Our Healing Services
At 309 Yoga, we offer a comprehensive range of healing services to cater to your specific needs. Our services include:
1. Yoga Classes
Join our yoga classes led by skilled instructors who guide you through various asanas (poses) and breathing exercises. Experience the physical, mental, and spiritual benefits of this ancient practice.
2. Meditation Sessions
Unwind and find inner peace with our meditation sessions. Learn different techniques to calm your mind, reduce stress, and enhance mindfulness.
3. Acupuncture
Discover the healing power of acupuncture, an ancient Chinese therapy that involves the insertion of thin needles into specific acupoints to improve energy flow and promote well-being.
4. Reiki Healing
Experience the gentle yet powerful energy healing of reiki. Let our certified reiki practitioners channel positive energy to balance your chakras and support your overall healing process.
5. Sound Healing
Immerse yourself in the tranquil vibrations of sound healing. Allow the soothing sounds of Tibetan singing bowls, gongs, and other therapeutic instruments to restore harmony within.
6. Holistic Nutrition Counseling
Learn how to nourish your body from within through personalized nutrition counseling. Our holistic approach focuses on using food as medicine to support your healing and enhance overall vitality.
Experience the Healing Power of 309 Yoga
Ready to embark on your healing journey? Visit 309 Yoga in Chicago or Evanston today and discover the transformative power of our healing services. Reclaim your health and well-being with us!
Contact Us
If you have any questions or would like more information about our healing services, please reach out to our friendly team. We're here to support you on your path to wellness.
Address: [Insert Address Here]
Phone: [Insert Phone Number Here]
Email: [Insert Email Address Here]