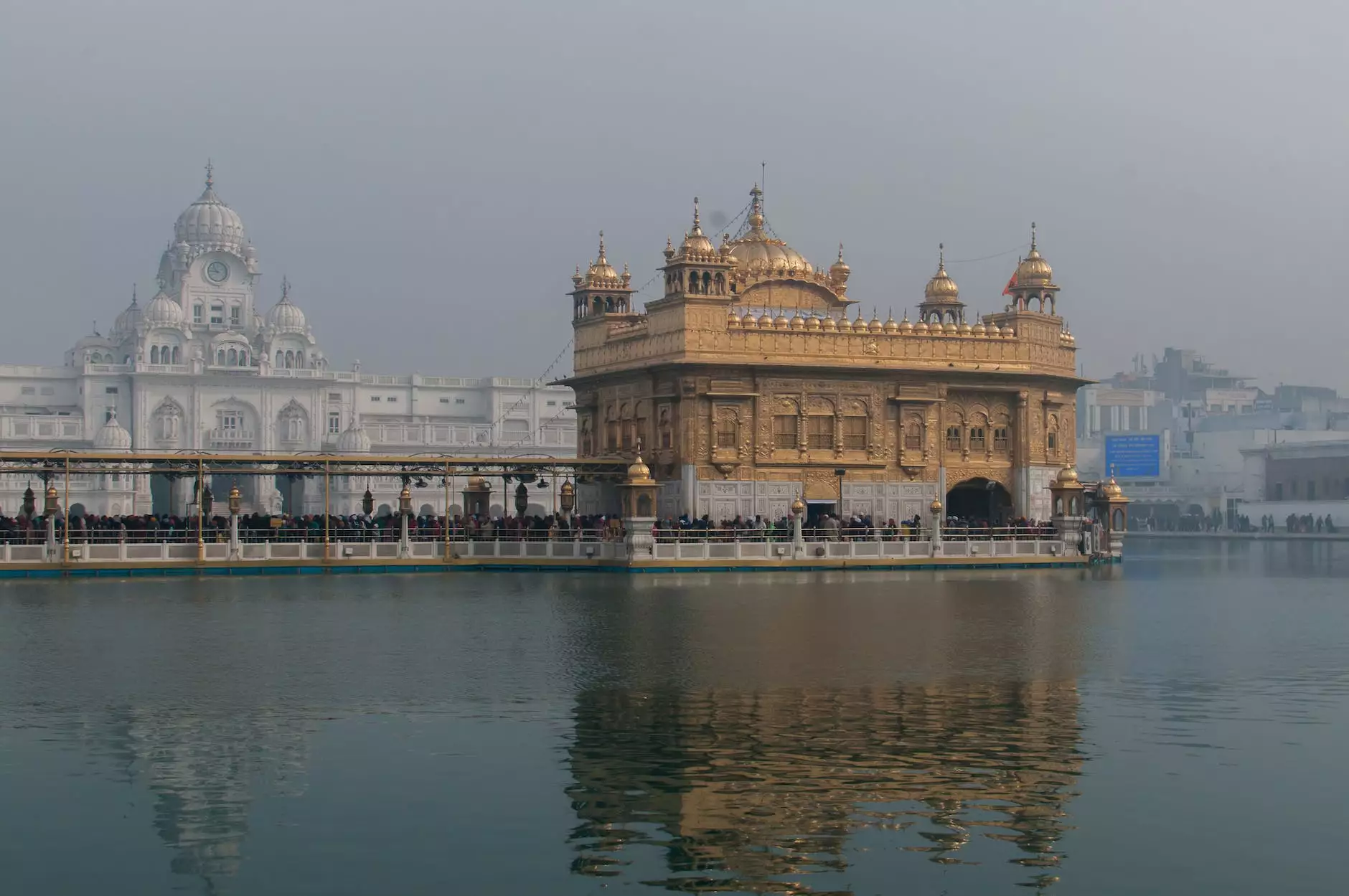 At 309 Yoga, we believe in the power of mindfulness, spirituality, and self-awareness to promote health and well-being. In this page, we delve into the 33rd Pauri of Japji Sahib, a sacred hymn from the Sikh tradition. This powerful mantra serves as a guide to overcome one's ego and find inner balance. Join us on this journey as we explore the significance of this mantra and its potential to transform lives.
Understanding the 33rd Pauri
The 33rd Pauri of Japji Sahib holds immense spiritual significance. It is known as the "Mantra for Ego" due to its ability to support individuals in overcoming their egoistic tendencies and foster a sense of humility and interconnectedness. This mesmerizing hymn is a part of the larger Japji Sahib, which is considered the most recited and revered composition of Guru Nanak Dev Ji, the founder of Sikhism.
In this beautifully woven spiritual composition, the 33rd Pauri serves as a pivotal point where one can reflect upon their ego-driven actions and work towards transcending them. By reciting and understanding the essence of this mantra, individuals can cultivate a deeper sense of self-awareness, leading to personal growth and a harmonious existence.
Finding Balance and Inner Harmony
Through the recitation of the 33rd Pauri of Japji Sahib, one can embark on a transformative journey towards finding balance and inner harmony. The mantra acts as a tool to help individuals recognize and dissolve their ego, transcending the barriers that separate them from their true selves and from others.
The words of the 33rd Pauri hold profound wisdom. By understanding and meditating on each line, one can gradually shed the layers of ego and experience a deep sense of interconnectedness with all beings. This connection fosters compassion, empathy, and a heightened state of consciousness.
Benefits of Chanting the 33rd Pauri
The regular recitation of the 33rd Pauri of Japji Sahib can bring about positive changes in one's life. By embracing this powerful mantra, individuals may experience:
Increased self-awareness: The mantra encourages introspection, allowing individuals to become more conscious of their ego-driven behaviors and patterns.
Enhanced humility: As the mantra helps dissolve ego, a sense of humility and respect for oneself and others starts to flourish.
Stress reduction: Chanting the mantra brings a sense of calm and tranquility, reducing stress and anxiety.
Greater sense of interconnectedness: The 33rd Pauri promotes unity and connection, leading to enhanced relationships and a sense of belonging.
Heightened spiritual growth: By regularly reciting this mantra, individuals can experience spiritual growth and a deeper connection with the divine.
How to Incorporate the 33rd Pauri in Your Practice
Integrating the 33rd Pauri into your spiritual practice can be a deeply rewarding experience. Here are some ways to incorporate this mantra into your daily routine:
Reciting: Begin by reciting the 33rd Pauri aloud or silently. Create a calm and sacred space to enhance the experience.
Understanding: Take time to ponder over the meaning of the words. Reflect on how the mantra can be applied to your life.
Chanting: Chant the mantra while focusing on your breath or using meditation beads (mala) to maintain focus and concentration.
Listening: Listen to soothing renditions of the 33rd Pauri, allowing the vibrations of the mantra to resonate within you.
Sharing: Share the mantra with others, spreading its wisdom and inviting them to embark on a similar journey of self-discovery.
Embrace the Mantra, Ignite Transformation
The 33rd Pauri of Japji Sahib, also known as the "Mantra for Ego," has the power to ignite transformation within individuals. It is a guiding light on the path to self-realization and liberation from ego-driven limitations. Embrace this mantra and embark on a profound journey to find balance, harmony, and spiritual growth.
At 309 Yoga, we invite you to dive deep into the world of spirituality, mindfulness, and self-discovery. Join our vibrant community as we explore various techniques and practices that can help you achieve holistic well-being and inner peace.