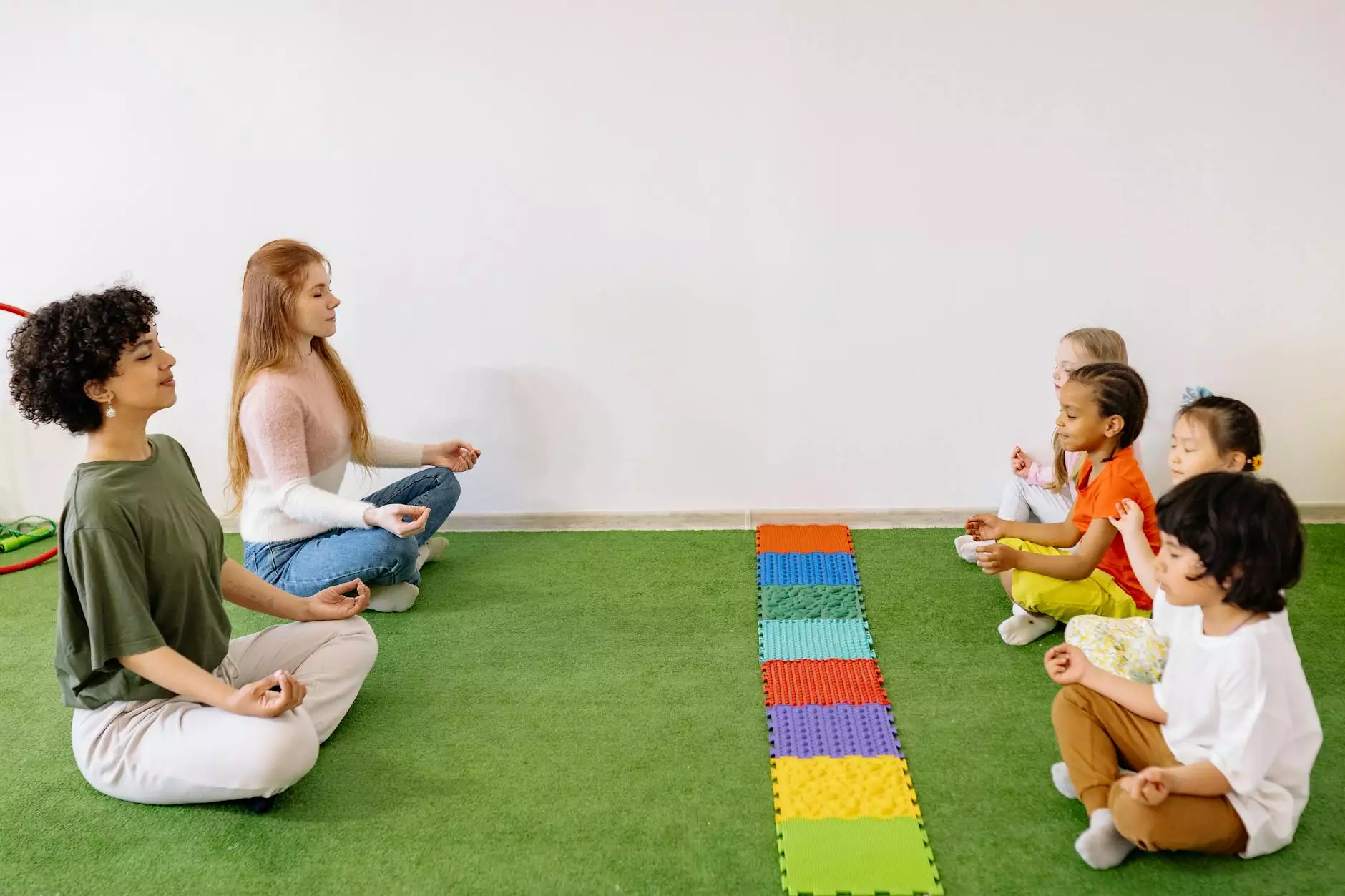 Introduction
Welcome to 309 Yoga's page on Kundalini Yoga and its benefits for individuals with learning disorders. We believe in the power of this ancient practice to improve cognitive development and overall well-being. In this comprehensive guide, we will explore how Kundalini Yoga can help those with learning disorders achieve greater balance, focus, and enhanced learning capabilities.
Understanding Learning Disorders
Learning disorders are conditions that affect the brain's ability to process information, resulting in difficulties in acquiring and using certain skills effectively. These disorders can impact various areas, including reading, writing, and mathematics, making it challenging for individuals to excel academically and reach their full potential.
At 309 Yoga, we recognize the importance of providing holistic approaches that address the unique needs of individuals with learning disorders. Kundalini Yoga offers a comprehensive set of techniques and practices that can complement traditional interventions and promote overall well-being, both mentally and physically.
Kundalini Yoga: A Unique Approach
Kundalini Yoga is a dynamic and powerful form of yoga that combines physical postures, breathwork, meditation, and mantra chanting. It focuses on awakening the dormant energy at the base of the spine, known as Kundalini, and harnessing its transformative power.
This ancient practice works on various levels, including the physical, energetic, and mental-emotional, making it an effective tool for individuals with learning disorders. The combination of movement, breath, and meditation helps stimulate brain function, improve focus, regulate emotions, and cultivate self-awareness.
The Benefits of Kundalini Yoga for Learning Disorders
1. Improved Cognitive Function: Kundalini Yoga's unique blend of physical postures, breathing exercises, and meditations can enhance cognitive function, including memory, attention, and processing speed. Regular practice can help individuals with learning disorders improve their learning capabilities and academic performance.
2. Emotional Regulation: Learning disorders can often be accompanied by heightened emotional sensitivity and challenges in managing emotions. Kundalini Yoga offers powerful techniques to regulate emotions, reduce stress, and promote a sense of calm and stability.
3. Increased Focus and Concentration: Kundalini Yoga practices, such as specific breathing exercises and meditation techniques, can significantly improve focus and concentration. This enhanced ability to stay focused can greatly benefit individuals with learning disorders, helping them stay engaged during academic tasks and activities.
4. Enhanced Self-Confidence: Consistent practice of Kundalini Yoga can improve self-confidence and self-esteem, which are often negatively impacted by learning disorders. By cultivating a positive self-image, individuals are more likely to face challenges with resilience and develop a growth mindset.
5. Stress Reduction: Learning disorders can be accompanied by heightened stress levels, affecting overall well-being and exacerbating the symptoms. Kundalini Yoga includes techniques that promote relaxation, reduce anxiety, and help individuals manage stress more effectively.
Practical Tips for Incorporating Kundalini Yoga
1. Consult an Expert: Before starting any new exercise or yoga practice, it's important to consult with a qualified yoga instructor, especially if you have specific health concerns or learning disorders.
2. Find a Kundalini Yoga Class: Look for Kundalini Yoga classes in your area that cater to individuals with learning disorders. The guidance of a knowledgeable teacher can ensure you practice safely and effectively.
3. Practice Regularly: Consistency is key when it comes to experiencing the full benefits of Kundalini Yoga. Establish a regular practice schedule, even if it's just a few minutes each day. Gradually increase the duration and intensity of your practice as you become more comfortable.
4. Focus on Breathwork: Pay attention to the breath during your Kundalini Yoga practice. Breathing exercises like Breath of Fire can help energize the body and mind while promoting mental clarity and focus.
5. Incorporate Meditation: Set aside time at the end of your practice to sit in meditation. Start with just a few minutes and gradually increase the duration. Meditation can help calm the mind, reduce stress, and enhance overall well-being.
Conclusion
Kundalini Yoga offers a comprehensive approach to support individuals with learning disorders. Its unique combination of physical postures, breathwork, and meditation techniques can help enhance cognitive function, emotional regulation, focus, and self-confidence.
At 309 Yoga, we believe in the transformative power of Kundalini Yoga and its ability to positively impact the lives of those with learning disorders. Consult with our experienced yoga instructors to discover the best Kundalini Yoga practices for your specific needs, and embark on a journey towards greater well-being and academic success.