SUMMER ADVENTURES 313
Apr 24, 2022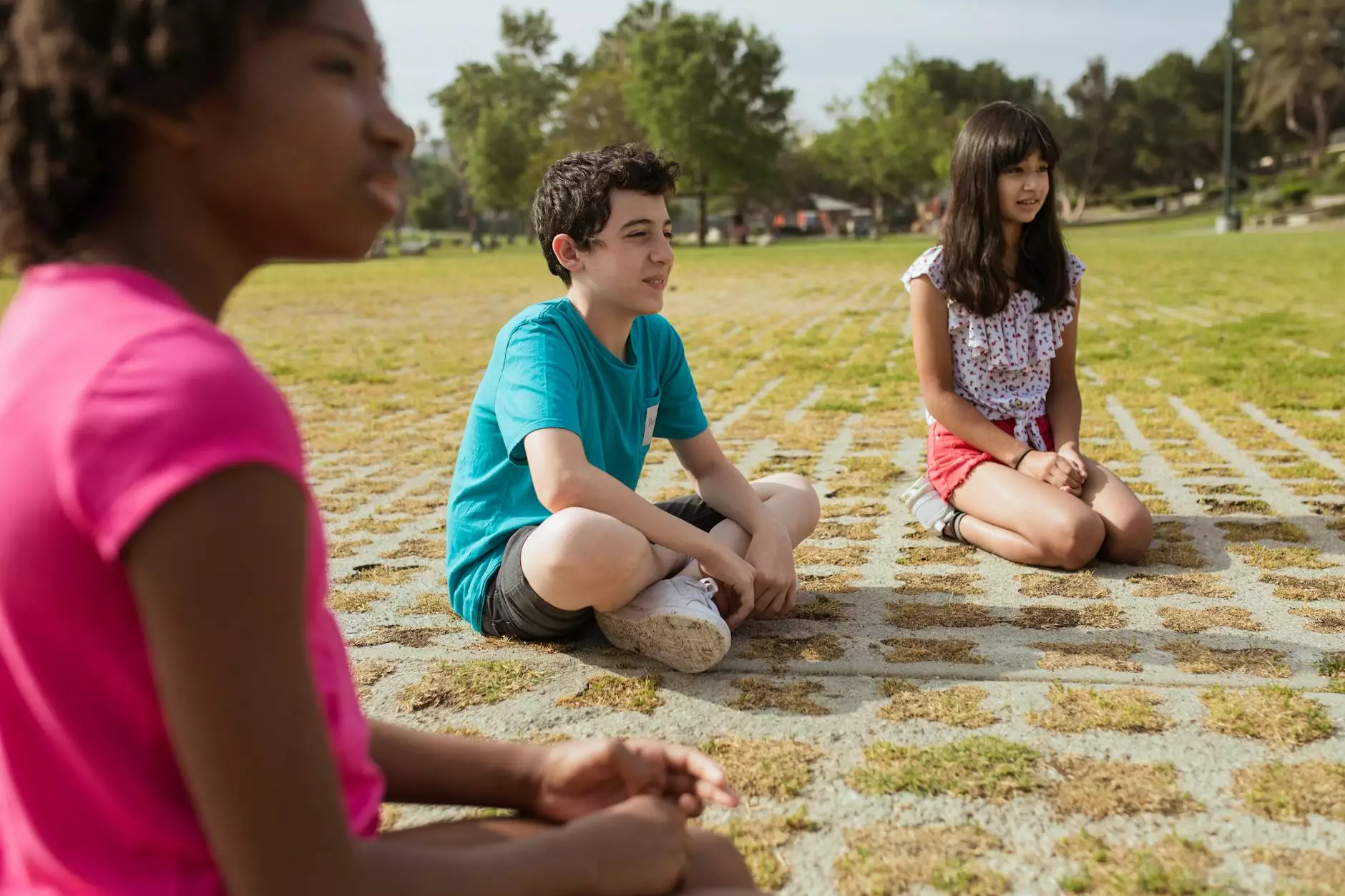 Experience the Best of Health with 309 Yoga
Welcome to Summer Adventures 313 at 309 Yoga. We are excited to bring you an array of health-focused activities and events to make your summer extraordinary. Whether you are a seasoned yogi or a curious beginner, our diverse offerings cater to all levels of experience. Join us as we embark on a journey to wellness and self-discovery.
Explore a Variety of Yoga Classes
Discover the power of yoga at 309 Yoga's Summer Adventures 313. Our expert instructors provide a wide range of classes that promote physical strength, flexibility, and mental clarity. From Hatha to Vinyasa, Restorative to Power Yoga, we have a class tailored to suit your individual needs. Immerse yourself in the practice and experience the profound benefits it has to offer.
Hatha Yoga - Finding Balance and Alignment
Hatha Yoga is a gentle form of yoga that focuses on finding balance and alignment in the body and mind. Through a combination of asanas (physical postures) and pranayama (breath control), practitioners develop core strength, flexibility, and relaxation techniques. Unwind and rejuvenate with our Hatha Yoga classes in the serene summer setting.
Vinyasa Yoga - Flowing with Breath and Movement
Experience the fluidity of movement and breath as you delve into Vinyasa Yoga. This dynamic practice synchronizes breath with continuous flow, creating a moving meditation. Strengthen your body, increase flexibility, and cultivate mindfulness as you explore the graceful sequences of Vinyasa Yoga at Summer Adventures 313.
Restorative Yoga - Nurturing Relaxation and Inner Peace
Pamper your body and soul with our Restorative Yoga classes. Designed to promote deep relaxation, this practice utilizes props to support the body in various poses, allowing for complete surrender and renewal. Join us for a rejuvenating experience that will leave you feeling refreshed and nurtured.
Power Yoga - Ignite Your Inner Strength
If you're seeking a more energetic and challenging practice, Power Yoga is your ultimate choice. Ignite your inner strength and push your boundaries as you engage in powerful sequences that build endurance, stamina, and mental focus. Join our Power Yoga classes to unleash your potential and discover new levels of empowerment.
Embrace Mindfulness Through Meditation Sessions
At 309 Yoga's Summer Adventures 313, we firmly believe in the power of mindfulness as a pathway to overall well-being. Our meditation sessions offer a serene sanctuary to quiet your mind, reduce stress, and cultivate inner peace. Immerse yourself in the present moment and learn techniques to enhance daily mindfulness practices.
Engage in Outdoor Workshops and Events
In addition to our yoga and meditation offerings, Summer Adventures 313 presents a lineup of outdoor workshops and events that allow you to connect with nature while exploring various aspects of health and wellness. From hiking and nature walks to group yoga sessions by the beach, our interactive workshops provide opportunities to learn, grow, and connect with like-minded individuals.
Guided Nature Walks - Reconnect with the Earth
Join us for guided nature walks led by experienced guides who will help you reconnect with the beauty of the natural world. Immerse yourself in the lush surroundings, breathe in the fresh air, and let your worries melt away as you embrace the healing power of nature.
Beachside Yoga - Unwind with the Sound of Waves
Experience the ultimate relaxation with our beachside yoga sessions. Feel the sand beneath your toes and let the rhythmic sound of the waves soothe your mind as you flow through a series of yoga postures. Find your inner balance amidst the beauty of nature.
Outdoor Workshops - Learn, Grow, and Connect
Our outdoor workshops provide a platform for holistic learning and growth. Engage in enlightening discussions, interactive activities, and practical exercises designed to deepen your understanding of health and wellness. Connect with other participants and foster a sense of community as you embark on this transformative journey together.
Enroll Today and Embark on Your Wellness Journey
Take the first step towards a healthier and happier you by enrolling in Summer Adventures 313 at 309 Yoga. Our expert instructors, serene settings, and comprehensive range of activities await you. Release stress, boost vitality, and awaken your inner potential. Join us and make this summer a truly transformative experience.
Visit our website http://309yoga.com/collections/summer-adventures-313 now to explore our class schedule, book your spot, and embark on your wellness journey with 309 Yoga. Don't miss out on this opportunity to connect with your mind, body, and spirit this summer.
© 2021 309 Yoga. All rights reserved.