College Students: Why Climbing Is the Ultimate Back-to-School Activity
Dec 1, 2021
Fitness Gym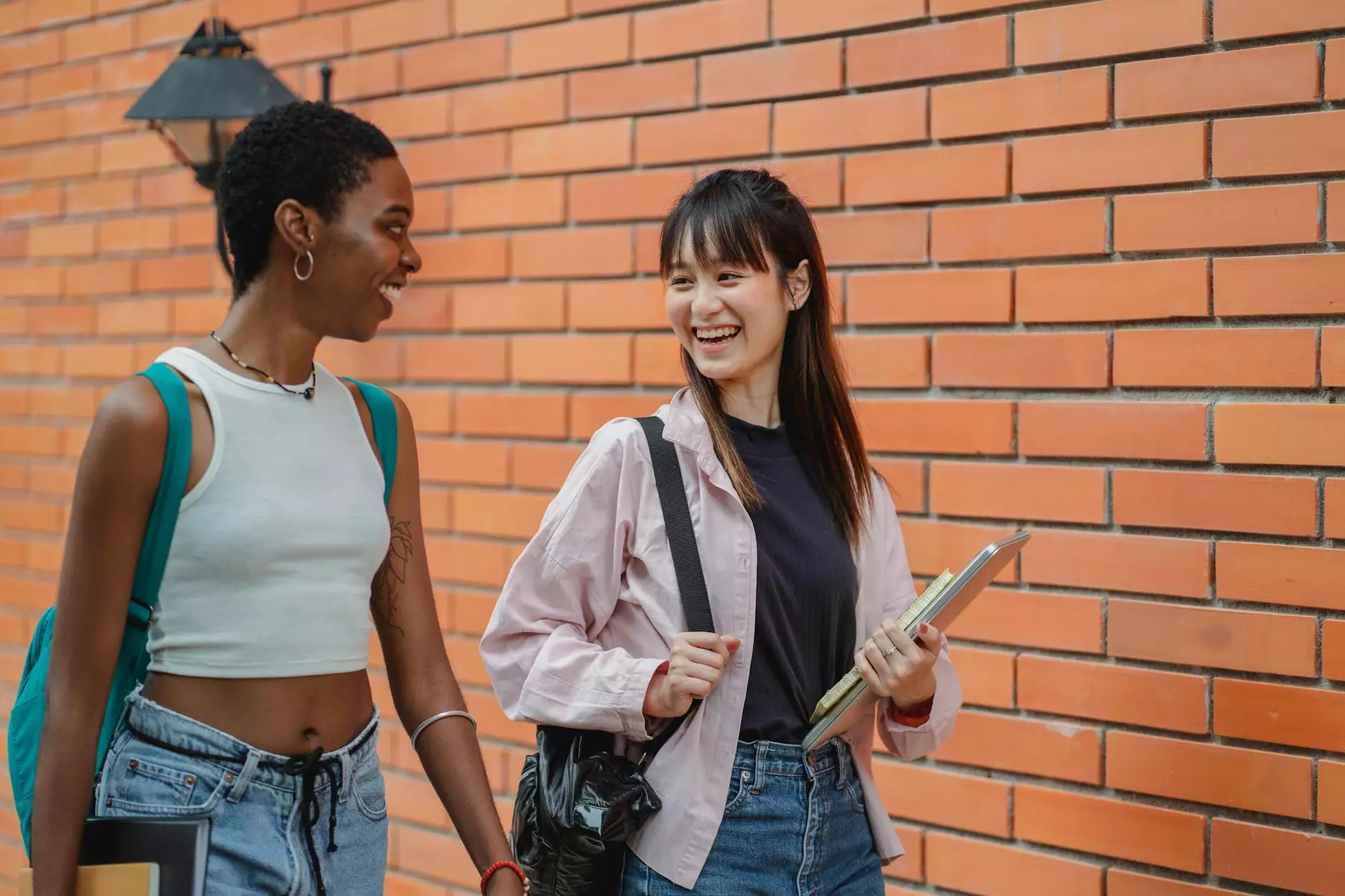 Introduction
Welcome to 309 Yoga, your one-stop destination for health and wellness. In this article, we'll delve into the exciting world of climbing and explore why it is the ultimate back-to-school activity for college students. Whether you're a beginner or an experienced climber, this exhilarating sport offers countless benefits for your physical and mental well-being.
The Physical Benefits
Climbing is a full-body workout that engages muscles from head to toe. As you navigate your way up the climbing wall, you'll challenge your upper body strength, core stability, and lower body endurance. This dynamic activity helps build lean muscle mass, improve cardiovascular health, and enhance overall flexibility.
Strength and Toning
Regular climbing sessions can lead to significant improvements in muscular strength and toning. As you climb, you'll rely on your arms, shoulders, and back to pull yourself up, which effectively targets these muscle groups. The constant use of your leg muscles to push off and balance also contributes to lower body strength development.
Burn Calories and Boost Metabolism
Climbing is a high-intensity exercise that burns a substantial amount of calories. The combination of strength, endurance, and coordination required in climbing can result in a higher metabolic rate, even after your climbing session. This can help you achieve or maintain a healthy weight.
The Mental Benefits
Climbing is not just a physical endeavor, but also a mental challenge. It requires focus, problem-solving skills, and the ability to overcome fears. Engaging in climbing regularly can have a profound impact on your mental well-being, providing numerous advantages for college students.
Stress Relief
College life can be stressful, with academic pressures and social responsibilities taking a toll on mental health. Climbing offers a wonderful outlet to release stress and tension. The combination of physical activity, concentration, and being in nature can help reduce anxiety, improve mood, and promote a sense of well-being.
Enhanced Cognitive Function
Climbing requires problem-solving and critical thinking skills as you navigate your way through the climbing routes. It challenges your mind to assess situations, plan movements, and make quick decisions. Regular climbing sessions can enhance cognitive function, improve focus, and sharpen your mental agility.
Join 309 Yoga for an Unforgettable Climbing Experience
Ready to embark on your climbing journey? Look no further than 309 Yoga! As a leading health and wellness center, we provide top-notch climbing facilities, knowledgeable instructors, and a supportive community to help you thrive and excel in climbing.
Expert Guidance
Our experienced instructors will guide you through the fundamentals of climbing, ensuring your safety and helping you develop proper techniques and skills. They will introduce you to various climbing routes, from beginner-friendly ones to more challenging options, so you can progress at your own pace.
Community and Support
At 309 Yoga, you'll become part of a vibrant community of climbers. Connecting with fellow students who share your passion for climbing can be both inspiring and motivating. You'll find support, encouragement, and opportunities to learn from each other's experiences.
Access to State-of-the-Art Facilities
Our climbing facility is equipped with the latest technology and state-of-the-art climbing walls, designed to cater to climbers of all levels. Whether you're just starting or looking to challenge yourself, our facility has the perfect routes and climbing options to meet your needs.
Conclusion
Make climbing your ultimate back-to-school activity as a college student. Seize the opportunity to improve your physical fitness, enhance your mental well-being, and join a supportive community that shares your enthusiasm for climbing. Contact 309 Yoga today and embark on a fulfilling climbing journey that will stay with you throughout your college years and beyond!