The Perfect Kids Birthday Party in New York & Chicago
Feb 3, 2022
Fitness Gym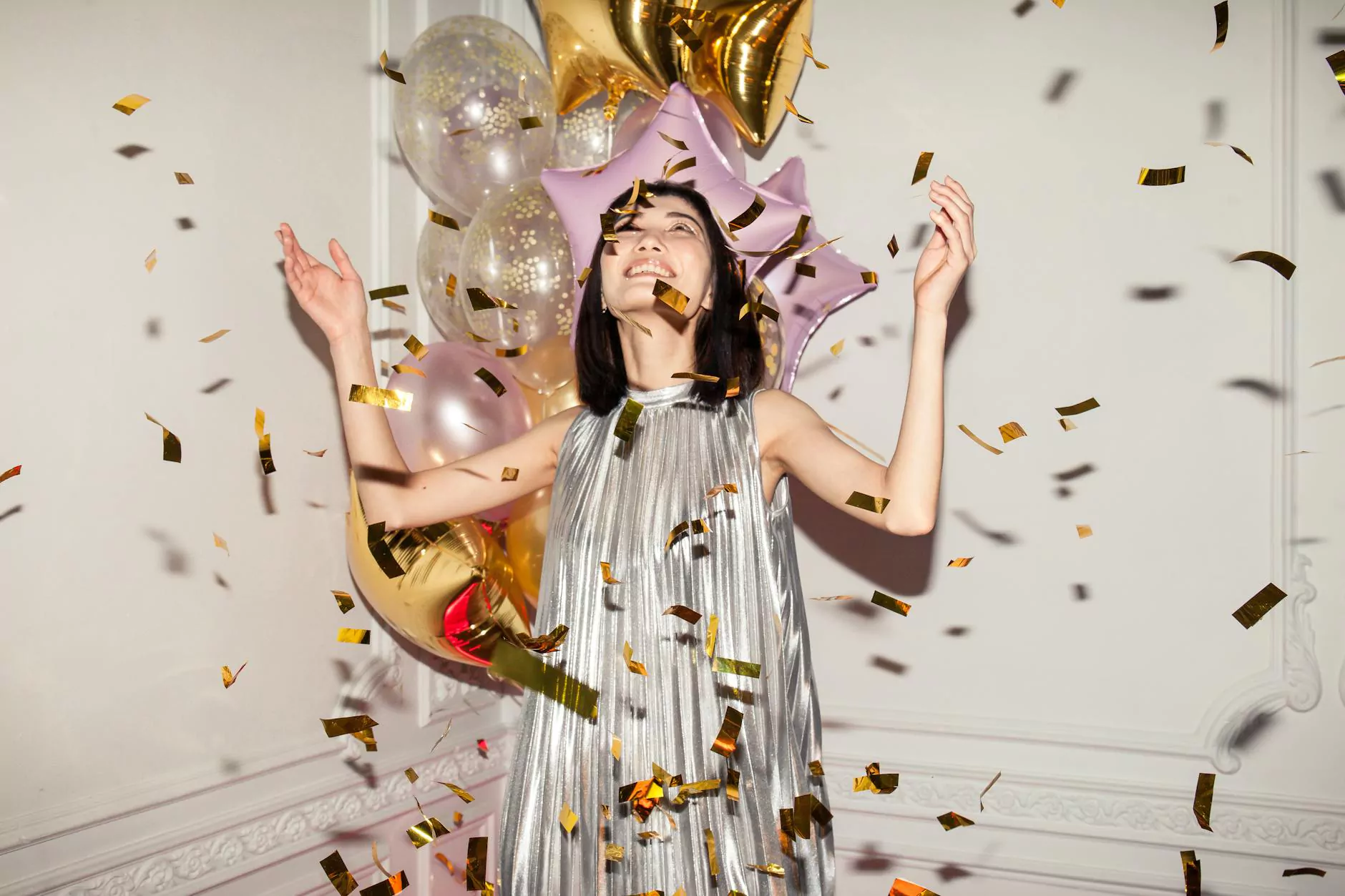 Introduction
Welcome to 309 Yoga, your go-to destination for planning the most memorable and extraordinary kids birthday party in New York or Chicago. Our team is dedicated to providing a unique and enchanting experience for your child's special day, combining health, fun, and creativity in a way that will leave a lasting impression. Read on to discover the ultimate birthday party package that will create magical memories for your little ones.
Why Choose 309 Yoga for your Kids Birthday Party?
At 309 Yoga, we understand the importance of making your child's birthday party truly unforgettable. We offer a one-of-a-kind celebration that goes beyond the traditional party experience. Here are just a few reasons why you should choose us:
Health and Wellness: Our kids birthday parties are designed to introduce children to the world of health and wellness in a fun and engaging way. Through age-appropriate yoga exercises, mindfulness activities, and games, we promote a healthy lifestyle from a young age.
Experienced Instructors: Our experienced and certified instructors have a deep passion for working with children. They are experts in creating a safe, inclusive, and joyful environment where kids can learn, explore, and have a great time.
Customized Themes: We offer a wide range of captivating themes to choose from, allowing you to tailor the party to your child's interests. Whether they dream of being a princess, pirate, superhero, or animal lover, we have the perfect theme to make their dreams come true.
Unique Activities: Our birthday party package includes a variety of unique activities that will keep the children entertained throughout the event. From yoga sessions tailored to their age group to interactive storytelling, arts and crafts, and dance parties, there is never a dull moment at 309 Yoga.
Exclusive Locations: Our stunning New York and Chicago studios provide a beautiful and magical backdrop for your child's special day. Each venue is thoughtfully designed to create a peaceful and inviting atmosphere, perfectly suited for kids to immerse themselves in the party experience.
The Ultimate Birthday Party Package
Our ultimate birthday party package is carefully curated to ensure every aspect of the celebration is covered. Here's what's included:
1. Yoga Session
Our certified instructors will lead the party participants through a fun and interactive yoga session. This activity aims to promote flexibility, balance, and mindfulness while encouraging creativity and imagination.
2. Interactive Storytelling
Our talented storytellers will transport the children into a world of imagination and wonder. Through captivating tales that feature themes related to wellness, friendship, and personal growth, we inspire kids to think outside the box and embrace their unique qualities.
3. Arts and Crafts
Creativity takes center stage in our arts and crafts corner. Kids will have the opportunity to engage in various hands-on projects, allowing them to express themselves artistically and take home their very own creations as cherished keepsakes.
4. Healthy Snacks
We firmly believe that nourishing the body is essential for overall well-being. Therefore, we provide wholesome and delicious healthy snacks that are both kid-friendly and nutritional, ensuring your little ones receive the fuel they need to enjoy the party to the fullest.
5. Dance Party
We conclude the day with an energetic dance party where kids can let loose, showcase their moves, and celebrate the joy of being young. Our instructors will lead the children in age-appropriate dance routines, ensuring everyone has a blast on the dance floor.
Book Your Perfect Kids Birthday Party Today!
Make your child's birthday truly extraordinary and memorable by booking the perfect kids birthday party at 309 Yoga in New York or Chicago. Our team is here to assist you every step of the way, ensuring a seamless and magical experience for your child and their friends.
Contact us now to discuss your requirements and reserve your preferred date. Let's create an unforgettable celebration together!