5 Climbing Tips for the Beginner in All of Us
May 1, 2023
Fitness Gym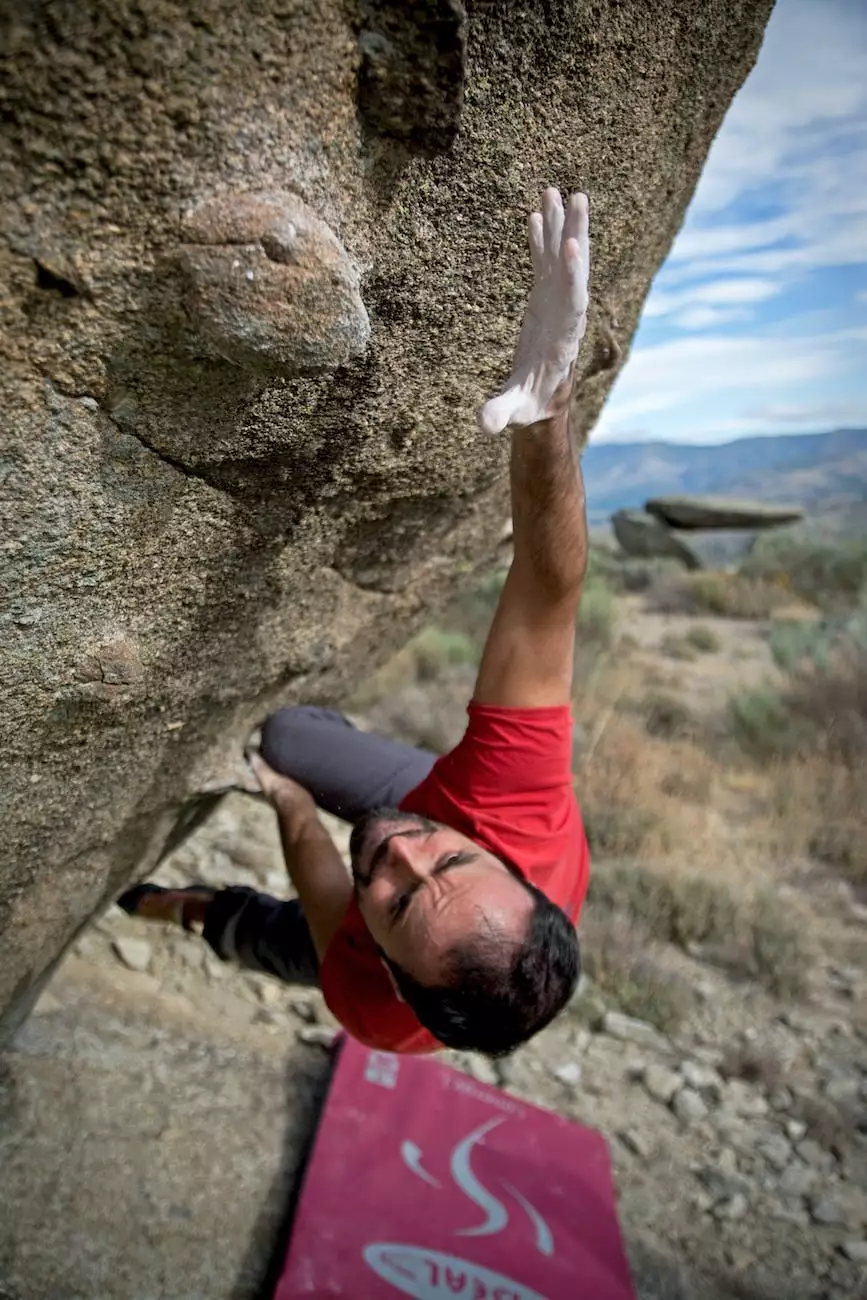 Welcome to 309 Yoga, your ultimate resource for climbing tips and advice. If you're new to the world of rock climbing, you're in the right place. In this guide, we will provide you with valuable tips and tricks to help you embark on your climbing journey with confidence and success.
Tip 1: Choose Proper Gear
Before you begin your climbing adventure, it's crucial to invest in quality climbing gear. Start with a comfortable and well-fitting harness that distributes weight evenly. Climbing shoes with good grip and ankle support are essential to ensure stability and prevent injuries. Don't forget to wear a helmet for added protection. Additionally, bring a chalk bag to keep your hands dry for better grip.
Tip 2: Warm Up and Stretch
Prior to any climbing session, it's important to warm up your muscles and stretch properly. Perform dynamic stretches such as arm circles, leg swings, and shoulder rotations to increase blood flow to your muscles and prepare them for the physical demands of climbing. Target areas like your shoulders, forearms, and hips to enhance flexibility and reduce the risk of injury.
Tip 3: Start with Indoor Climbing
If you're a beginner, it's wise to start your climbing journey indoors. Indoor climbing gyms provide a controlled environment where you can practice essential techniques, such as belaying, without the added elements of weather or rough terrains. This way, you can focus on learning proper footwork, hand placement, and balance before transitioning to outdoor climbing.
Tip 4: Learn from Experienced Climbers
One of the best ways to accelerate your climbing skills is by learning from experienced climbers. Join a climbing club or take classes at your local gym to connect with a supportive community of climbers. These experts can offer invaluable advice, teach you advanced techniques, and guide you through the challenges you'll encounter. Never hesitate to ask questions and seek feedback to improve your skills.
Tip 5: Gradually Increase Difficulty
As a beginner, it's important to progress at a steady pace and gradually increase the difficulty of your climbs. Start with routes that match your skill level and gradually challenge yourself by attempting harder climbs. This allows your body to adapt and build strength without risking overexertion or injuries. Remember, climbing is a journey, and patience is key to reaching your goals.
Conclusion
With these 5 climbing tips, you're now equipped with the knowledge to begin your climbing adventure with confidence. Remember to always prioritize safety, invest in proper gear, and seek guidance from experienced climbers. Whether you choose indoor or outdoor climbing, this exhilarating sport offers a unique blend of physical and mental challenges.
At 309 Yoga, we are passionate about helping beginners embrace the world of climbing. Explore our range of climbing gear, join our classes, and connect with our vibrant climbing community. Start your climbing journey today and experience the thrill of conquering new heights!