How to Overcome Your Fear of Falling While Climbing
Jan 8, 2019
Fitness Gym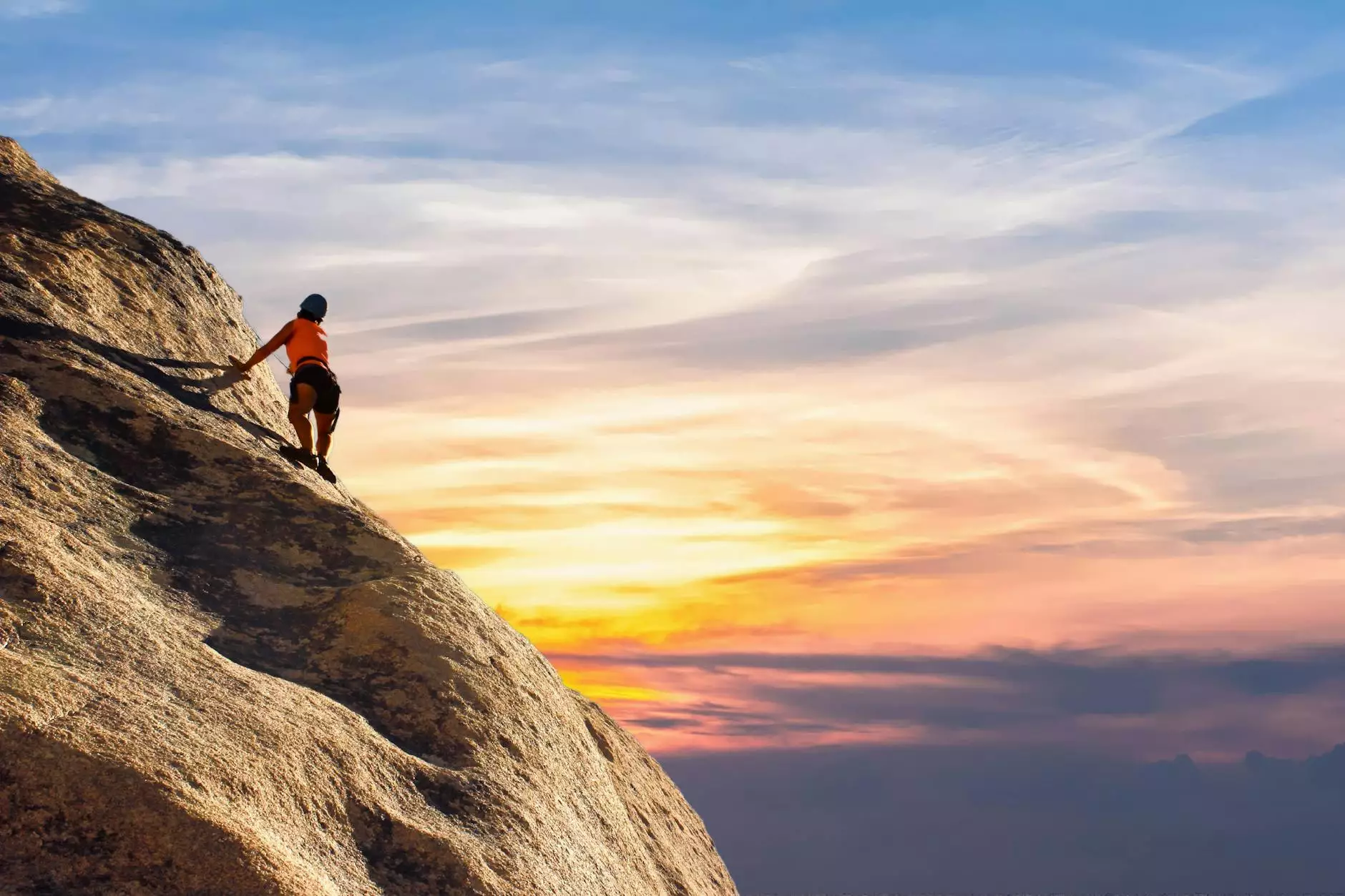 The Importance of Overcoming Your Fear
Fear of falling is a common concern among climbers, whether you are a beginner or an experienced climber. This fear can hold you back from pushing your limits, trying new routes, or fully enjoying the sport. However, with the right mindset and techniques, you can overcome this fear and reach new heights in your climbing journey.
Understanding the Fear of Falling
The fear of falling while climbing is a natural response rooted in self-preservation. Our brains are wired to protect us from danger, and falling from heights is perceived as a threat. Recognizing this fear and understanding its origin can help you address it effectively.
Identify Your Specific Fears
Start by identifying the specific fears that contribute to your fear of falling. Are you afraid of injury or pain? Does the fear stem from a lack of trust in your equipment or belayer? Understanding the root cause of your fear will allow you to develop targeted strategies to overcome it.
Visualize Success
Visualization is a powerful technique that can help you overcome your fear of falling. Spend time visualizing successful climbs, envisioning yourself confidently completing challenging routes. By repeatedly practicing these mental images, you can rewire your brain to associate falling with positive experiences.
Building Confidence and Trust
Training and Skill Development
Working on your climbing skills and building strength can significantly boost your confidence on the wall. Take the time to develop your technique, practice falling in a controlled environment, and gradually expose yourself to more challenging climbs. The more you train and improve, the more confidence you will gain in your abilities.
Partner Communication and Trust
Developing a strong sense of trust with your climbing partner is essential. Regular communication and open dialogue can help alleviate fears and build confidence. Make sure you discuss safety protocols, double-check equipment, and establish a clear understanding of each other's roles and responsibilities.
Climbing Community Support
Joining a supportive climbing community can make a world of difference in overcoming your fear of falling. Surround yourself with climbers who understand and have experienced similar fears. Sharing stories, tips, and encouragement can help you feel more supported and motivated to face your fears head-on.
Managing Anxiety and Fear in Real-Time
Breathing Techniques and Relaxation
When anxiety and fear kick in during a climb, focusing on your breathing can help calm your mind and body. Take slow, deep breaths to promote relaxation and reduce tension. Incorporating relaxation techniques such as progressive muscle relaxation can also be valuable in managing anxiety during climbs.
Mindfulness and Focus
Practicing mindfulness can help you stay present during your climbs, allowing you to fully immerse yourself in the experience. By focusing on each movement and being aware of your surroundings, you can redirect your attention away from fear and into the present moment.
Positive Self-Talk and Affirmations
Replace negative thoughts with positive affirmations. Remind yourself of your capabilities and strengths as a climber. Repeat empowering phrases such as "I am strong" and "I can overcome any challenge." By reinforcing positive beliefs, you can combat self-doubt and fear.
Seeking Professional Guidance
Working with a Climbing Instructor
If your fear of falling persists, consider working with a professional climbing instructor. They can provide personalized guidance, help you develop appropriate techniques, and offer professional support tailored to your specific needs.
Mental Health Support
Some individuals may benefit from seeking professional assistance from a mental health expert, such as a therapist or counselor, who specializes in anxiety or fear-related issues. They can equip you with additional tools and coping strategies to address and conquer your fear effectively.
Conclusion
Overcoming your fear of falling while climbing is a journey that requires patience, practice, and perseverance. By understanding the root causes of your fear, building confidence and trust, managing anxiety in real-time, and seeking professional guidance when needed, you can gradually conquer your fear and enjoy the exhilarating sport of climbing to its fullest.
At 309 Yoga, we understand the challenges climbers face when it comes to overcoming fears. Our experienced instructors are here to support you throughout your climbing journey. Join our community today and let us help you reach new heights.