Welcome to 309 Yoga - Student Day Pass
Feb 23, 2018
Fitness Gym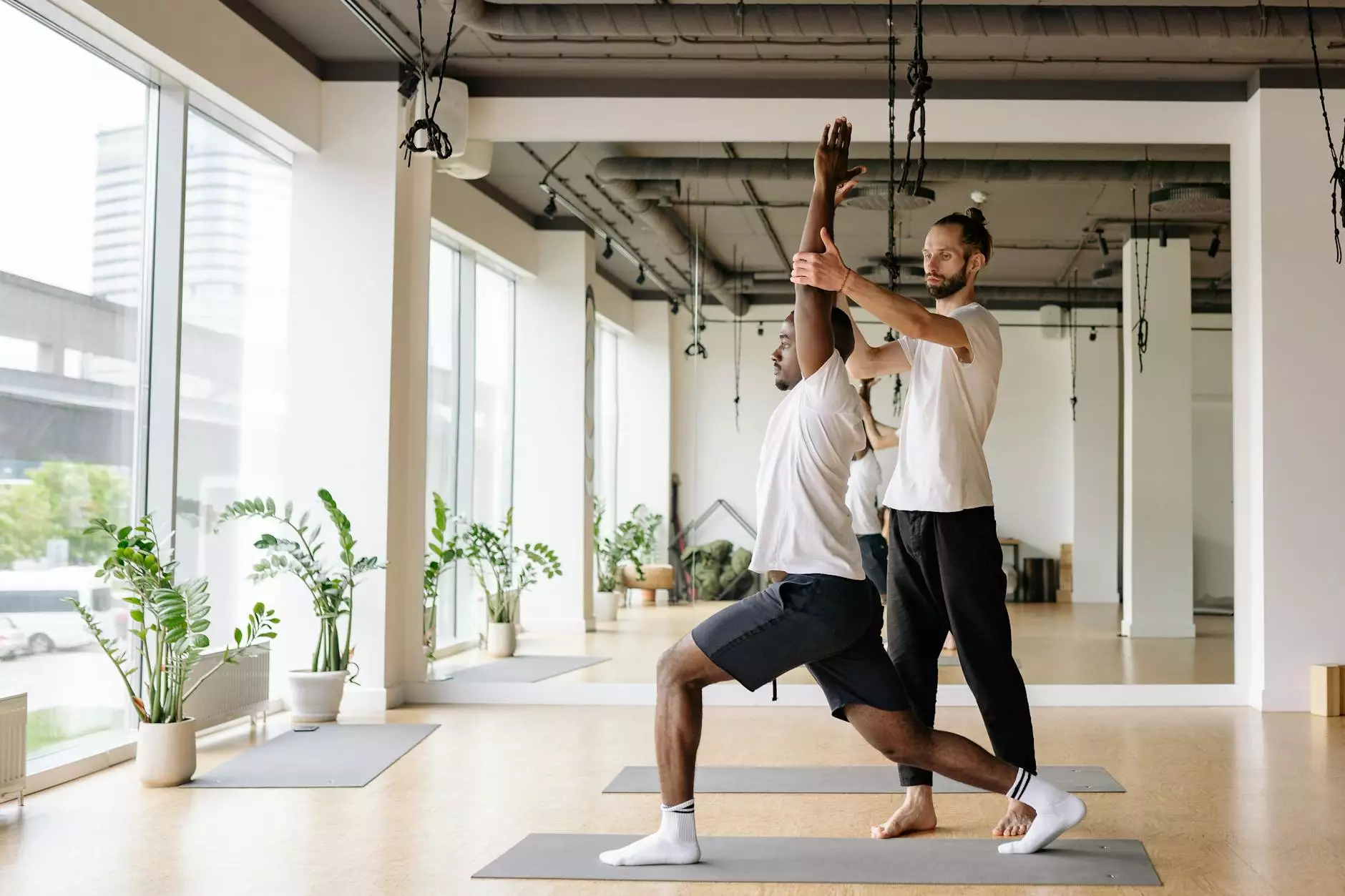 The Power of Yoga for Health and Well-being
At 309 Yoga, we believe that maintaining good physical and mental health is crucial for a balanced and fulfilling life. With our Student Day Pass, you have the opportunity to experience the transformative power of yoga firsthand. Whether you are an absolute beginner or a seasoned practitioner, we offer a wide range of classes suitable for all levels.
Unlock the Benefits of Yoga
Yoga is a holistic practice that focuses on the union of the body, mind, and breath. Through a series of physical postures (asanas), breathing exercises (pranayama), and meditation, yoga cultivates a sense of mindfulness, improves flexibility, builds strength, and enhances overall well-being.
Wide Range of Classes
At 309 Yoga, we understand that everyone's journey is unique. That's why we offer a variety of yoga classes to cater to different needs and preferences. Whether you're looking for a gentle flow, a challenging vinyasa, or a restorative session, our experienced instructors will guide you every step of the way.
Beginner-Friendly Classes
If you're new to yoga, don't worry! We have specific classes designed for beginners, providing a safe and welcoming space for you to learn and grow. Our instructors are skilled at offering modifications and adjustments to ensure you feel comfortable and confident throughout your practice.
Advanced Classes for Seasoned Practitioners
For those seeking a more dynamic and advanced practice, our studio also offers classes tailored to experienced yogis. These classes provide an opportunity to challenge yourself and deepen your practice, exploring more intricate postures and sequences.
Experienced and Knowledgeable Instructors
At 309 Yoga, we are proud to have a team of experienced and knowledgeable instructors who are passionate about sharing the benefits of yoga with our students. Our instructors are trained in various styles of yoga and bring their unique expertise to each class, ensuring a well-rounded experience for our students.
Join 309 Yoga Today
With our Student Day Pass, you have the flexibility to experience the diverse offerings of our studio. Whether you're looking to improve your physical fitness, reduce stress, or simply explore a new wellness practice, 309 Yoga has something for everyone.
Invest in Your Health and Well-being
A dedicated yoga practice can have a profound impact on your overall health and well-being. Regular yoga practice has been shown to reduce stress, improve flexibility and strength, promote better sleep, boost immune function, and enhance mental clarity.
Community and Support
When you join 309 Yoga, you become part of a vibrant and supportive community. Our studio environment is welcoming and inclusive, fostering connections and friendships that extend beyond the mat.
Flexible Membership Options
In addition to our Student Day Pass, we also offer various membership options to suit your needs. From drop-in classes to unlimited monthly passes, we provide flexible options that cater to your lifestyle and commitment level.
Personalized Guidance and Support
Our instructors are here to guide and support you on your yoga journey. They are available to answer questions, provide individualized feedback, and offer modifications to ensure a safe and enjoyable practice. At 309 Yoga, your well-being is our priority.
Experience the Transformative Power of Yoga
Don't miss out on the opportunity to explore the health benefits of yoga with our Student Day Pass. Join 309 Yoga today and embark on a journey of self-discovery, mindfulness, and physical transformation.
Enhance flexibility and strength
Reduce stress and promote relaxation
Improve posture and alignment
Boost energy and vitality
Cultivate mindfulness and self-awareness
Connect with a supportive community
Begin Your Yoga Journey at 309 Yoga
Whether you're a student looking for a study break, an individual seeking a new fitness routine, or someone in need of a wellness sanctuary, 309 Yoga is here to support you. Take advantage of our Student Day Pass and experience the transformative power of yoga for yourself.
Invest in your health and well-being today at 309 Yoga - Your Path to Physical and Mental Transformation.