WELLNESS BLUEPRINT
Jul 21, 2020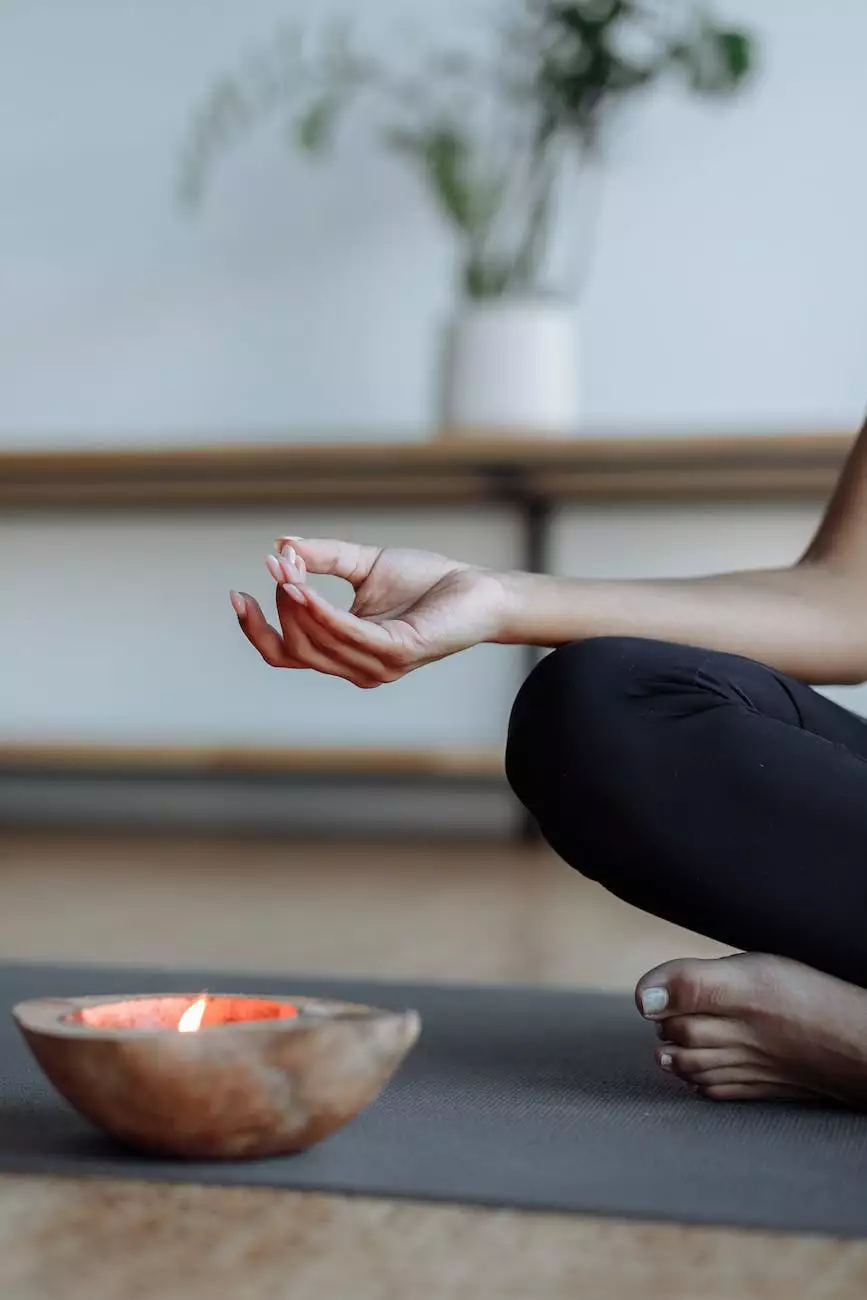 The Ultimate Guide to Holistic Health
Welcome to 309 Yoga, the leading destination for holistic health and wellness in the Health category. Our Wellness Blueprint is designed to provide you with a comprehensive guide to enhancing your well-being through various methodologies, including yoga, meditation, nutrition, and more. Get ready to embark on a transformative journey towards a healthier and more balanced life.
1. Yoga for Physical and Mental Wellness
Yoga, a centuries-old practice originating from ancient India, has gained immense popularity due to its numerous physical and mental health benefits. At 309 Yoga, we offer a wide range of yoga classes suitable for all levels, from beginners to advanced practitioners.
Our highly trained yoga instructors will guide you through different yoga styles, including Hatha, Vinyasa, Ashtanga, Yin, and Restorative yoga. These classes focus on improving flexibility, strength, balance, and mindfulness. Whether you are looking to tone your body, reduce stress, or find inner peace, our yoga classes will cater to your specific needs.
2. Meditation for Mindfulness and Stress Reduction
In our fast-paced world, it is crucial to find moments of stillness and connect with our inner selves. Meditation is a powerful practice that helps cultivate mindfulness, reduce stress, and promote mental clarity. At 309 Yoga, we offer guided meditation sessions led by experienced instructors.
Through various meditation techniques, such as mindfulness meditation, loving-kindness meditation, and transcendental meditation, you will learn to quiet the mind, increase self-awareness, and cultivate a deep sense of relaxation. Discover the transformative effects of meditation and incorporate this practice into your daily routine for optimal mental well-being.
3. Nutrition for a Well-Balanced Lifestyle
Alongside physical exercise and mindfulness practices, proper nutrition plays a vital role in maintaining overall wellness. Our Wellness Blueprint encompasses valuable information on nutrition that will guide you towards a well-balanced lifestyle.
Our nutrition experts offer personalized guidance tailored to your specific needs and goals. Whether you are looking to lose weight, gain muscle, or improve your energy levels, our team will help you develop a customized meal plan that is both nourishing and delicious. Explore our comprehensive guide to healthy eating and learn how to create sustainable habits for long-term wellness.
4. Natural Remedies and Alternative Therapies
At 309 Yoga, we believe in a holistic approach to health, which includes exploring natural remedies and alternative therapies. From herbal medicine and aromatherapy to acupuncture and Reiki, we offer a variety of complementary therapies to support your well-being.
Our team of skilled practitioners will assess your individual needs and offer tailored recommendations based on ancient healing practices combined with modern scientific research. Discover the power of holistic modalities and embrace a natural and integrative approach to your health and wellness journey.
5. Wellness Workshops and Community
As part of our commitment to fostering a supportive and inclusive community, we regularly host wellness workshops and events at 309 Yoga. These workshops cover a wide range of topics, such as stress management, mindfulness, nutrition, and self-care.
Our workshops are facilitated by experts in their respective fields, providing you with enriching experiences and practical tools for personal growth. Engage with like-minded individuals, share experiences, and build lasting connections within our vibrant community. Together, we will empower each other to lead healthier and more fulfilling lives.
Start Your Wellness Journey Today
Are you ready to prioritize your well-being and embark on a transformative journey towards a healthier, happier, and more balanced life? Visit 309 Yoga's Wellness Blueprint page to access our comprehensive guide to holistic health.
At 309 Yoga, we are passionate about supporting you in achieving your wellness goals. Join our community today and unlock the potential to thrive physically, mentally, and spiritually. Begin your wellness journey with us and experience the transformative power of holistic health practices combined with a supportive community.