What Makes Muscles Grow with Jeff Siegel
Dec 21, 2020
Fitness Gym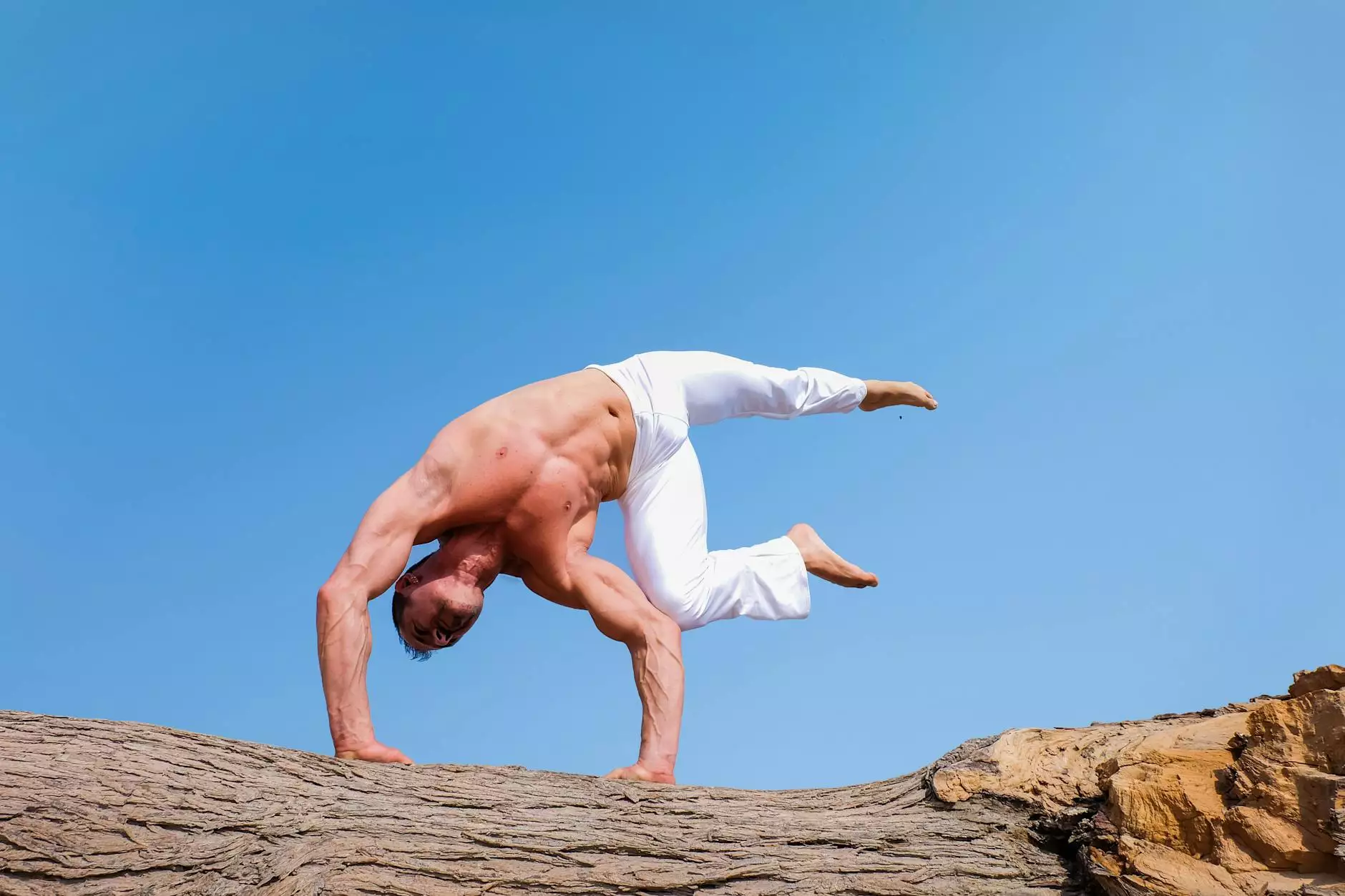 Introduction
Welcome to the fascinating world of muscle growth! At 309 Yoga, we believe in the power of holistic health and fitness. In this article, we are delighted to introduce you to our esteemed fitness expert, Jeff Siegel, who will guide you through the process of optimizing your workouts to achieve optimal muscle growth.
The Science Behind Muscle Growth
Understanding how muscles grow is crucial for anyone looking to build strength and improve their physique. Muscles grow through a process called hypertrophy, which involves the enlargement of muscle fibers. Hypertrophy occurs as a response to the stress placed on the muscles during exercise.
Mechanisms of Muscle Growth
There are two primary mechanisms behind muscle growth:
Myofibrillar Hypertrophy: This type of hypertrophy involves an increase in the number and size of the contractile units within the muscle fibers. It is responsible for the development of muscular strength and power.
Sarcoplasmic Hypertrophy: This type of hypertrophy involves an increase in the volume of fluid, glycogen, and other non-contractile elements within the muscle fibers. It contributes to the muscle's size and overall appearance.
Factors Influencing Muscle Growth
Several factors play a significant role in muscle growth. Let's explore each of them:
Progressive Overload
Progressive overload is the principle of gradually increasing the stress placed on the muscles over time. By consistently challenging your muscles with heavier weights or higher resistance, you stimulate further muscle growth. It's essential to gradually progress your workouts to prevent plateaus and keep your muscles adapting.
Nutrition and Muscle Growth
Proper nutrition is vital for supporting muscle growth. A diet rich in high-quality proteins, complex carbohydrates, and healthy fats provides the necessary building blocks for muscle repair and growth. Adequate calorie intake, particularly in a slight surplus, fuels muscle development.
Rest and Recovery
Allowing your muscles adequate time to rest and recover is crucial for muscle growth. During rest periods, the body repairs the micro-tears in the muscle fibers caused by intense exercise. Aim for 7-9 hours of quality sleep each night and incorporate active recovery days into your training routine to optimize muscle repair.
Hormonal Factors
Hormones play a vital role in muscle growth. Testosterone, insulin-like growth factor 1 (IGF-1), and human growth hormone (HGH) are among the hormones involved in facilitating muscle hypertrophy. While genetics influence hormone levels, factors such as regular exercise, adequate sleep, and proper nutrition can help optimize hormone production.
Training Frequency and Intensity
The frequency and intensity of your workouts impact muscle growth. Aim for a balance between training volume and recovery time. Overtraining can hinder muscle growth, while undertraining may limit progress. Jeff Siegel, with his expertise, will guide you in finding the sweet spot for your workouts.
Optimizing Your Workouts for Maximum Muscle Growth
To optimize your workouts for maximum muscle growth, follow these tips:
1. Develop a Well-Structured Training Program
A well-structured training program designed by Jeff Siegel can help you target specific muscle groups, incorporate progressive overload, and ensure balanced training for overall development.
2. Focus on Compound Exercises
Compound exercises engage multiple muscle groups simultaneously, stimulating maximum muscle growth. Include exercises such as squats, deadlifts, bench presses, and overhead presses in your workouts.
3. Incorporate Resistance Training
Resistance training is essential for muscle growth. Whether you choose to work with free weights, weight machines, or resistance bands, resistance training allows you to progressively challenge your muscles.
4. Prioritize Proper Form
Perform exercises with proper form to ensure safety and effectiveness. Incorrect form can lead to injuries and limit muscle activation. Jeff Siegel will help you master the correct techniques for each exercise.
5. Implement Progressive Overload
Gradually increase the intensity of your workouts by adding more weight, increasing repetitions, or reducing rest periods. This progressive overload stimulates muscle growth and prevents stagnation.
6. Fuel Your Body with Proper Nutrition
Consume a well-balanced diet that includes lean proteins, whole grains, fruits, vegetables, and healthy fats. Adequate nutrition provides the necessary fuel for muscle growth and recovery.
7. Stay Consistent and Patient
Muscle growth takes time and dedication. Stay consistent with your workouts and maintain patience. Trust the process, and you'll see results.
Conclusion
With Jeff Siegel's guidance and the comprehensive knowledge you've gained in this article, you are well on your way to understanding what makes muscles grow. At 309 Yoga, we strive to empower individuals on their fitness journey. Embrace the science behind muscle growth, follow sound training principles, and watch yourself transform into a stronger, fitter version of yourself.