Special Events - Blue Sky Farm Goat Yoga
Mar 15, 2019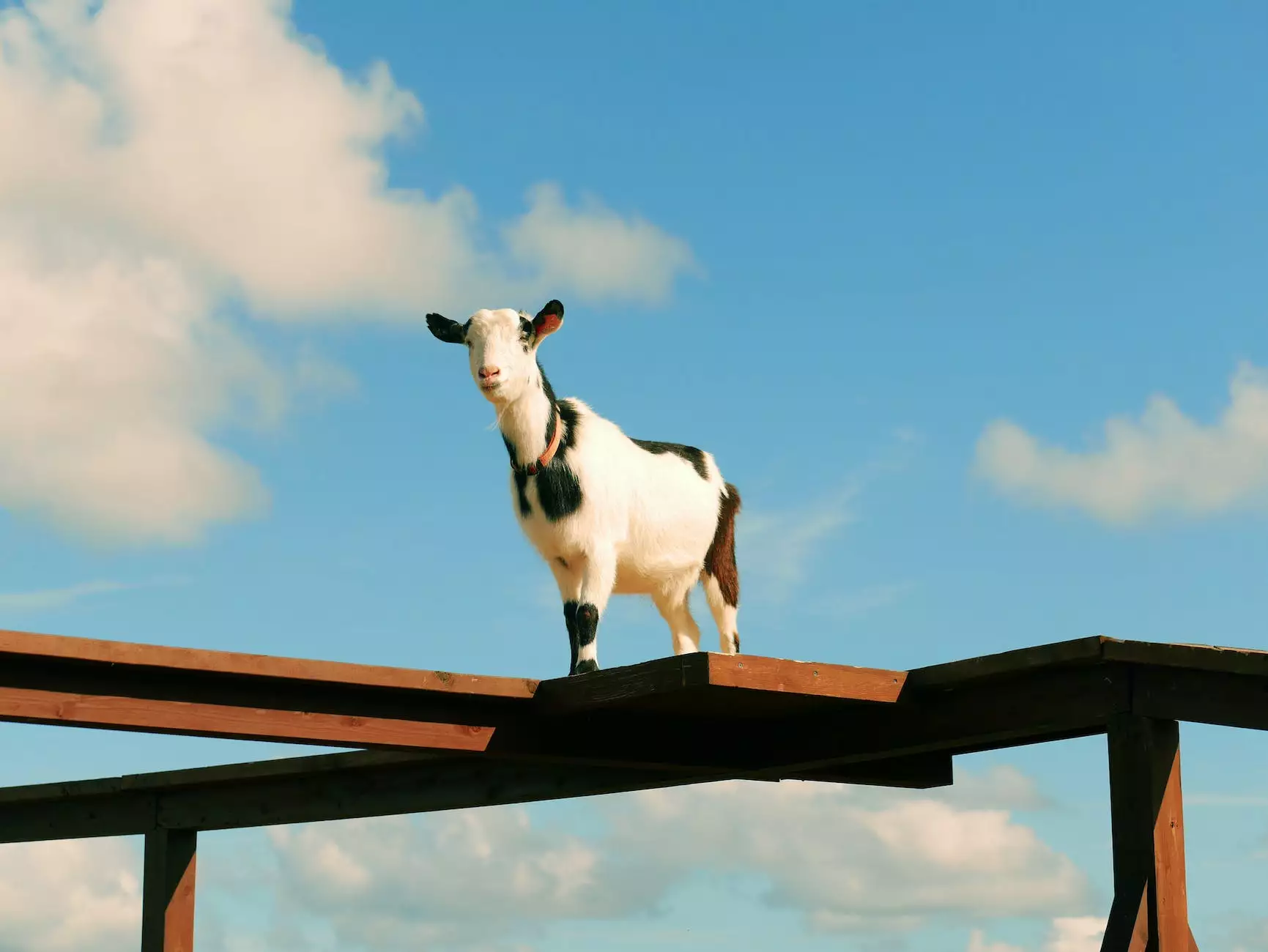 Welcome to 309 Yoga's Blue Sky Farm Goat Yoga, where we bring together the perfect harmony of health, nature, and relaxation. Our special events aim to provide you with unforgettable and delightful experiences that will rejuvenate both your body and mind.
Unwind in Nature's Serenity
Immerse yourself in the serene beauty of Blue Sky Farm, our idyllic location for Goat Yoga. Surrounded by lush green fields, majestic trees, and the gentle sounds of nature, you'll find yourself instantly transported to a place of peace and tranquility. Leave behind the hustle and bustle of everyday life and allow nature to soothe your soul.
An Unforgettable Experience
Our special events at Blue Sky Farm offer a unique twist to traditional yoga practices – the presence of adorable and playful goats! Interacting with these friendly animals while practicing yoga adds an extra element of joy and laughter to your session. Prepare for endless smiles as goats roam freely, occasionally joining in on your poses, creating moments that are truly unforgettable.
Health Benefits of Goat Yoga
In addition to the relaxation and joy it brings, Goat Yoga offers numerous health benefits. The combination of yoga poses and interacting with the goats aids in stress reduction, increases flexibility, and improves balance. The playful nature of the goats also promotes mental well-being, boosting your mood and leaving you feeling refreshed and invigorated.
Experts in the Field
At 309 Yoga, we pride ourselves on providing high-quality instruction from experienced and certified yoga instructors. Our team understands the importance of proper alignment, breath control, and creating a safe and inclusive environment for all participants. You can feel confident that you'll receive expert guidance throughout your Goat Yoga experience.
Join Us for Special Events
Whether you're a seasoned yogi or new to the practice, our special events at Blue Sky Farm are suitable for individuals of all levels. We offer a range of classes to accommodate different preferences and abilities, ensuring there's something for everyone. Escape the ordinary and embark on a journey of mind-body connection like no other.
Reserve Your Spot Today
Spaces for our special events are limited, so be sure to secure your spot at Blue Sky Farm Goat Yoga today. Visit our website to check the schedule and reserve your spot in the upcoming sessions. Get ready to embrace nature, enjoy the company of our adorable goats, and let the tranquility of Blue Sky Farm wash over you.
Experience the Magic of Goat Yoga
Join us at 309 Yoga's Blue Sky Farm Goat Yoga and discover the magic of this one-of-a-kind experience. Our special events blend the benefits of yoga, the serenity of nature, and the joy of interacting with goats, creating moments that you'll cherish forever. Don't miss out on this unique opportunity – book your spot today!