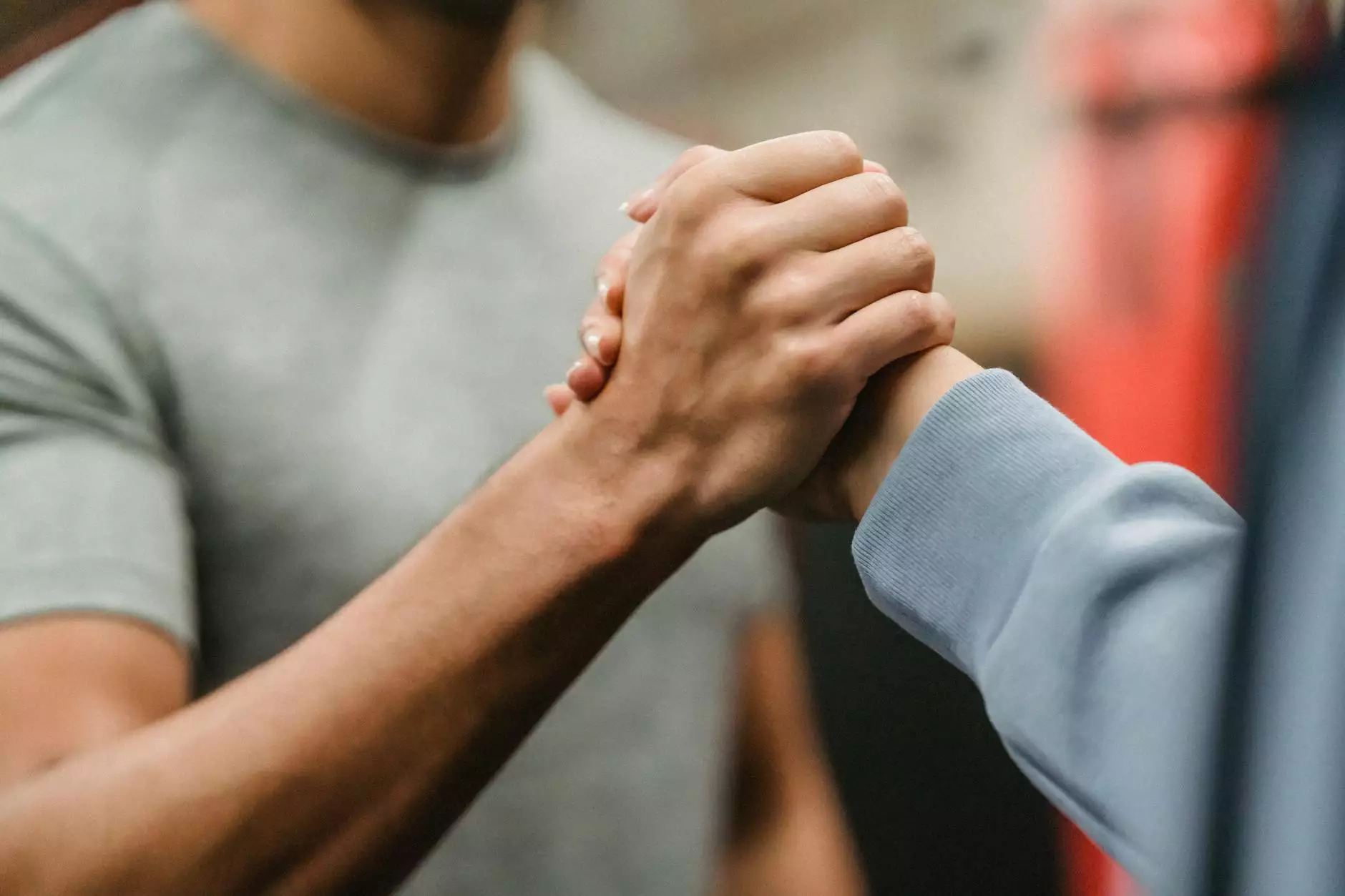 Are you looking for personalized training sessions to take your fitness journey to the next level? Look no further than 309 Yoga, a leading health and wellness studio dedicated to helping individuals achieve their fitness goals through expert guidance and tailored training programs.
Why Choose Personal Training?
In today's fast-paced world, it is crucial to prioritize your health and well-being. Personal training offers a myriad of benefits that can significantly enhance your fitness routine:
Individualized Approach: Unlike generic workout routines, personal training focuses on your unique needs and preferences. Our experienced trainers will assess your current fitness level, discuss your goals, and design a program tailored to your specific requirements.
Maximized Results: By working one-on-one with a knowledgeable trainer, you will benefit from personalized attention and guidance. Our trainers will ensure that you perform each exercise correctly, helping you avoid injuries and optimize your workouts for maximum results.
Increased Motivation: Staying motivated can be challenging, especially when working out alone. With a personal trainer by your side, you'll have someone to push you beyond your limits, provide ongoing support, and keep you accountable.
Advanced Techniques: Our certified trainers are well-versed in various fitness techniques and can introduce you to advanced training methods that can take your workouts to a whole new level. They stay updated with the latest industry trends to provide you with the most effective training strategies.
Our Personal Training Programs
At 309 Yoga, we offer a range of comprehensive personal training programs tailored to meet your individual needs. Whether you're a beginner looking to kickstart your fitness journey or an experienced athlete aiming to achieve new milestones, our trainers have the expertise to guide you through every step of the way.
Weight Loss and Body Transformation
If your goal is to shed excess weight and sculpt your body, our weight loss and body transformation program will provide you with the necessary tools, techniques, and support to achieve sustainable results. Our trainers will design a personalized training plan that incorporates a combination of cardiovascular exercises, strength training, and nutritional guidance to help you reach your target weight.
Functional Fitness and Injury Rehabilitation
Our functional fitness and injury rehabilitation program is ideal for individuals recovering from an injury or those looking to improve their overall functionality and mobility. Our trainers will create rehabilitative exercises and functional movements that focus on strengthening specific muscle groups, improving coordination, and restoring flexibility and range of motion.
Sports-Specific Training
If you're an athlete looking to enhance your performance in a particular sport, our sports-specific training program will cater to your specific needs. Our trainers are experienced in working with athletes from various disciplines and will create a tailored program that focuses on improving agility, strength, speed, and endurance to help you excel in your chosen sport.
Pre and Post-Natal Fitness
We understand that pregnancy and childbirth bring unique physical changes and challenges. Our pre and post-natal fitness program provides expectant and new mothers with safe and effective exercises to maintain strength, flexibility, and overall well-being during and after pregnancy.
Get Started Today!
Don't miss out on the opportunity to experience the incredible benefits of personal training at 309 Yoga. Our expert trainers are committed to helping you achieve your health and fitness goals in a safe and supportive environment.
To learn more about our personal training programs or to book a session, visit the Personal Training page on our website. Take the first step towards transforming your fitness journey today!