Welcome to 309 Yoga: Meet The Team
Jan 3, 2022
About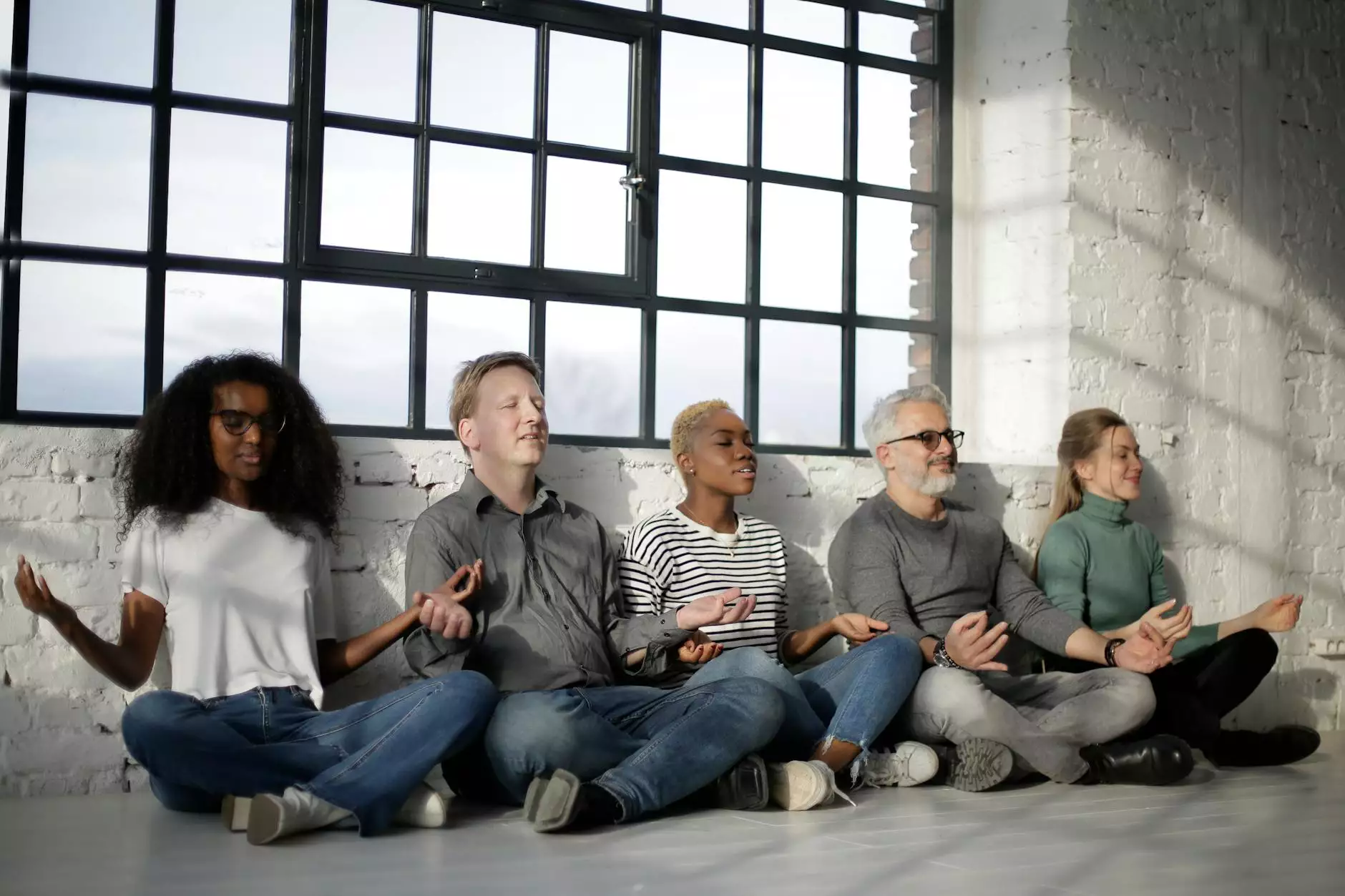 About 309 Yoga
At 309 Yoga, we are dedicated to providing a holistic approach to health and wellness through our range of yoga classes and workshops. As a leading health and wellness center in the industry, we understand the importance of a skilled and supportive team.
Our team of passionate instructors
Our team of experienced yoga instructors is committed to helping individuals achieve their fitness and mindfulness goals. With a deep understanding of various yoga styles and techniques, they ensure a safe and effective practice for all students, regardless of their experience level.
Yoga Instructors
1. Sarah Thompson
Sarah is a certified yoga instructor with over 10 years of teaching experience. With a background in Ashtanga and Hatha yoga, she brings a dynamic and energetic approach to her classes. Sarah believes in the transformative power of yoga and strives to create a compassionate and inclusive environment for her students to explore their practice.
2. Michael Ramirez
Michael is a highly skilled yoga instructor who specializes in Vinyasa and Yin yoga. With a focus on breathwork and mindfulness, he encourages students to find balance and inner peace through their practice. Michael's classes are known for their calming and soothing effect, making them ideal for reducing stress and promoting relaxation.
3. Emily Parker
Emily is a dedicated yoga instructor who has been practicing and teaching yoga for over 8 years. With a background in Restorative and Kundalini yoga, she emphasizes the importance of alignment and spiritual growth in her classes. Emily's sessions are designed to rejuvenate the mind, body, and spirit, offering a transformative experience for her students.
Support Staff
1. Jessica Wilson
Jessica is our friendly and knowledgeable front desk staff. She is always ready to assist you with any queries or concerns you may have. Her warm personality and excellent customer service skills ensure that every visitor feels welcome and valued at our center.
2. David Anderson
David is our dedicated studio manager who ensures that everything runs smoothly behind the scenes. From scheduling classes to maintaining equipment, he goes above and beyond to provide a clean and comfortable environment for all students. David's attention to detail and commitment to excellence contribute to the overall success of our center.
Why choose 309 Yoga?
At 309 Yoga, we believe that the quality of our instructors and staff sets us apart from the competition. With years of experience and a passion for helping others, our team is committed to supporting you on your wellness journey.
Whether you are a beginner looking to explore yoga for the first time or an experienced practitioner seeking to deepen your practice, we offer a wide variety of classes to fit your needs. From vigorous Vinyasa flows to restorative Yin sessions, our diverse range of offerings caters to all levels and preferences.
When you join 309 Yoga, you become part of a supportive community that values your growth and well-being. Our instructors and staff are here to guide and inspire you, ensuring that you feel empowered and encouraged throughout your journey.
Join us at 309 Yoga today!
Ready to embark on a transformative yoga journey? Come and visit us at 309 Yoga to meet our experienced team, explore our spacious studio, and discover the numerous benefits yoga can bring to your life. We offer flexible membership options and class packages to suit your schedule and budget.
Don't miss out on the opportunity to enhance your overall well-being. Take the first step towards a healthier, happier you by joining the vibrant and welcoming community at 309 Yoga today!
© 2023 309 Yoga. All rights reserved.