Eric Huffman: Empowering You to Achieve Optimal Well-being
Apr 20, 2018
About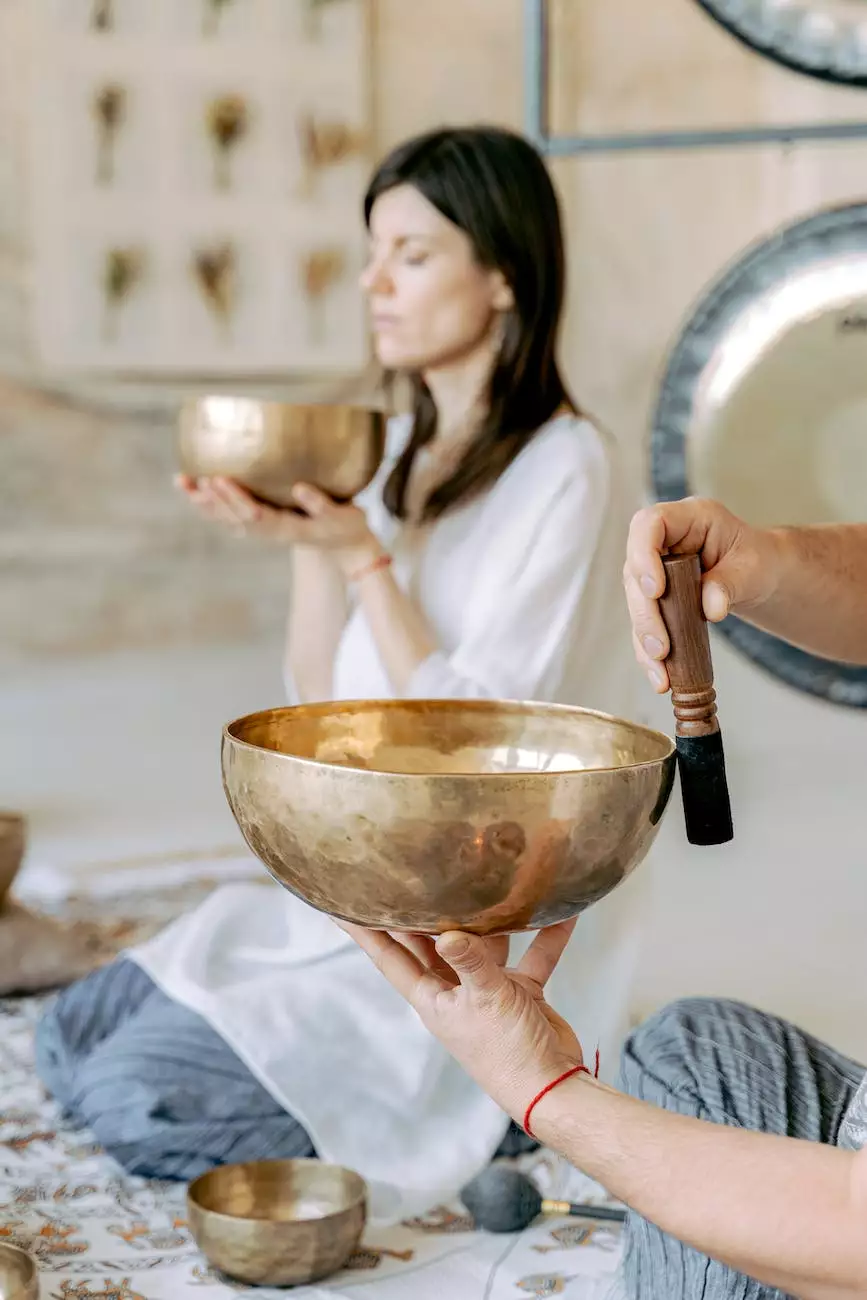 Welcome to the page dedicated to Eric Huffman, the esteemed founder of Healing Samurai LLC, a renowned figure in the field of health and wellness. As a leading authority in the industry, Eric Huffman has empowered countless individuals to embark on transformative journeys towards improved physical, mental, and spiritual well-being.
Your Guide to Health and Wellness
Eric Huffman is passionately committed to assisting individuals in their pursuit of optimal health. With an extensive background in various holistic practices and years of experience, he has developed a comprehensive approach to wellness. By combining ancient wisdom with modern science, Eric Huffman offers unique insights and solutions tailored to your specific needs.
Throughout his career, Eric Huffman has explored and mastered a wide range of techniques and methodologies. These include yoga, meditation, acupuncture, herbal medicine, energy healing, and much more. His multidisciplinary approach allows him to address various aspects of well-being, promoting harmony and balance in your life.
Empowering You Through Yoga
One of the core pillars of Eric Huffman's practice is yoga. Recognizing the incredible benefits it offers, he has dedicated his life to sharing this ancient art with others. By incorporating yoga into your routine, you can improve flexibility, build strength, and enhance mindfulness.
Eric Huffman believes that yoga is not solely about mastering physical poses; it is a holistic practice that unites the mind, body, and spirit. Through his guidance, you will learn how to harness the power of breath, cultivate self-awareness, and develop a deeper connection with yourself.
Healing Samurai LLC: A Holistic Haven
As the founder of Healing Samurai LLC, Eric Huffman has established a haven for those seeking comprehensive wellness solutions. His center provides a nurturing environment for individuals to explore their inner selves, harness their innate healing abilities, and embrace a balanced lifestyle.
At Healing Samurai LLC, you will find a seamless integration of various modalities aimed at addressing the root causes of imbalance and fostering lasting well-being. From one-on-one consultations to group classes and workshops, Eric Huffman and his team are dedicated to guiding you towards optimal health and happiness.
Expertise Rooted in Experience
Eric Huffman's remarkable journey in the health and wellness industry spans over two decades. Throughout his career, he has amassed a wealth of knowledge and expertise that sets him apart from the rest. Eric Huffman's holistic approach is built upon a solid foundation of continuous learning and personal growth.
As an esteemed practitioner, he has worked with individuals from all walks of life, helping them overcome physical ailments, mental hurdles, and emotional challenges. Eric Huffman's compassionate nature and ability to truly connect with his clients have garnered him a loyal following.
Embark on Your Wellness Journey Today
If you are ready to prioritize your well-being and embark on a transformative journey, Eric Huffman is here to guide you every step of the way. His extensive knowledge, empathetic approach, and passion for healing make him the ideal companion on your path to optimal health.
Explore the various offerings at Healing Samurai LLC, including private sessions, group classes, and workshops. Whether you are a beginner or an experienced practitioner, Eric Huffman will tailor his teachings to your unique needs, ensuring a truly transformative experience.
Don't let life's challenges hold you back any longer. Embrace the power of holistic well-being, and unlock your full potential with Eric Huffman, the founder of Healing Samurai LLC.