Kundalini Yoga Mantra Introduction
Dec 2, 2019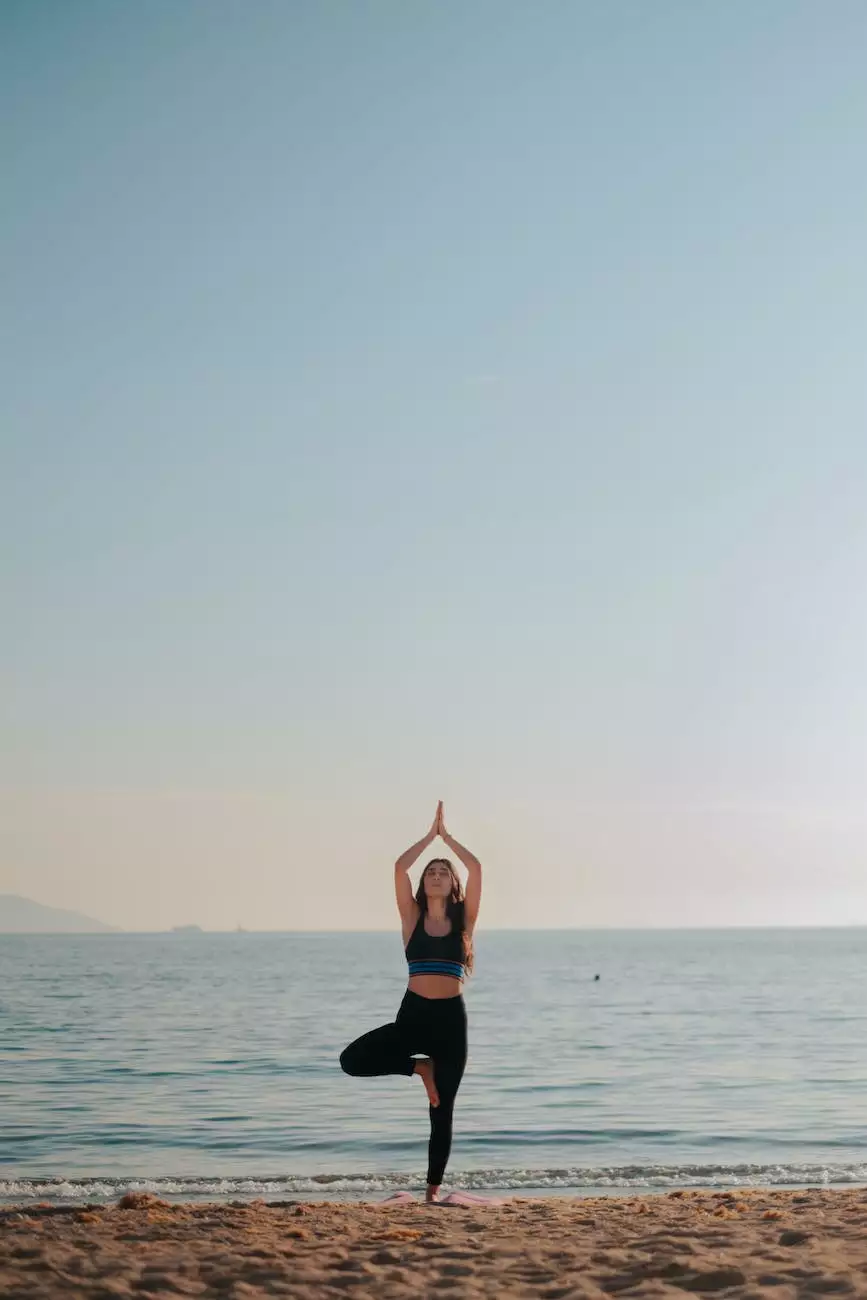 Welcome to the Kundalini Yoga Mantra Introduction page of 309 Yoga. Here, we will delve into the power and significance of Kundalini yoga mantras. By understanding the importance of these sacred sounds in our spiritual and physical practice, we can unlock immense benefits for our health and well-being.
The Power of Kundalini Yoga Mantras
In the world of Kundalini yoga, mantras play a crucial role in awakening and channeling spiritual energy. These powerful vibrational sounds have the ability to penetrate deep within our being, cultivating a sense of stillness, clarity, and connection. By chanting and meditating on mantras, we can tap into the unlimited potential of our consciousness, harmonizing our mind, body, and spirit.
Kundalini yoga mantras are not mere words; they carry a divine essence that elevates our consciousness. These ancient mantras have been passed down through generations, carrying with them the wisdom and energy of countless yogis and sages who have practiced and experienced their transformative effects. Through consistent practice, mantra repetition, and devotion, we open ourselves to receive the powerful blessings and healing frequencies embedded within these sacred sounds.
Benefits of Kundalini Yoga Mantras
Kundalini yoga mantras offer a plethora of benefits that go beyond the realm of physical exercise. These benefits extend to our mental, emotional, and spiritual well-being:
1. Enhanced Focus and Clarity:
Regular mantra practice helps to calm the mind, quiet inner chatter, and improve concentration. The repetition of specific sounds and syllables allows us to cultivate a state of mental clarity, enabling us to focus on the present moment with heightened awareness.
2. Stress Relief and Emotional Balance:
The vibrational energy of Kundalini mantras can help alleviate stress, anxiety, and emotional imbalances. By creating a calming effect on the nervous system, mantras harmonize the flow of energy within our bodies, promoting a sense of inner peace, joy, and emotional stability.
3. Spiritual Awakening and Expansion:
Mantra meditation awakens our dormant spiritual energy, allowing it to rise through the chakra system. This awakening leads to a deeper connection with our higher self and the universal consciousness, opening doors to higher states of awareness, intuition, and spiritual growth.
4. Physical Health and Well-being:
Regular practice of Kundalini yoga mantras has been linked to improved physical health. From boosting the immune system to balancing hormones and enhancing vitality, the vibrational effects of mantras positively impact our overall well-being, leaving us feeling rejuvenated and energized.
How to Incorporate Kundalini Yoga Mantras into Your Practice
Ready to begin your journey with Kundalini yoga mantras? Here are some practical tips to help you incorporate these sacred sounds into your practice:
1. Choose a Mantra:
Research and explore different Kundalini yoga mantras to find one that resonates with you. Trust your intuition and select a mantra that aligns with your intentions and goals for your practice.
2. Create a Sacred Space:
Set up a dedicated space for your mantra practice. This space should be clean, peaceful, and free from distractions. Decorate it with symbols or images that inspire and uplift your spiritual journey.
3. Practice Proper Pronunciation:
Learn the correct pronunciation of your chosen mantra. Take the time to listen to audio recordings or seek guidance from experienced practitioners to ensure you are accurately pronouncing each syllable.
4. Establish a Routine:
Consistency is key in mantra practice. Set aside a specific time each day to chant your chosen mantra. Whether it's in the morning, during a break from work, or before bed, establishing a regular routine will enhance the effectiveness of your practice.
5. Find a Comfortable Posture:
Choose a comfortable sitting posture for your mantra practice. This can be on a meditation cushion, chair, or even on the floor directly. Maintain a straight spine and relaxed body to allow for a smooth flow of energy.
6. Begin with Deep Breathing:
Before diving into your mantra repetition, take a few moments to focus on your breath. Deep, conscious breathing helps calm the mind, relax the body, and prepare you for the sacred practice ahead.
7. Chant with Devotion:
When you are ready, start chanting your chosen mantra with devotion and sincerity. Allow the sound vibrations to reverberate through every cell of your being, trusting in the transformative power of the sacred sound.
8. Integrate Meditation and Visualization:
After chanting the mantra, slip into a meditative state and visualize the soundwaves of the mantra permeating your entire being. Visualize the mantra's energy purifying your chakras, aligning your energy centers, and bringing balance to your mind, body, and spirit.
Incorporating Kundalini Yoga mantras into your daily practice will deepen your connection to the divine, unlock your highest potential, and bring a sense of profound peace and alignment to your life.
Experience the Transformative Power of Kundalini Yoga Mantras
If you are ready to embark on a journey of spiritual growth, self-discovery, and vibrant well-being, dive into the world of Kundalini yoga mantras. Allow the power of these sacred sounds to guide you on a path of profound healing, transformation, and enlightenment.
Visit 309 Yoga's Kundalini Yoga Mantras page today to explore a comprehensive collection of mantras, receive valuable guidance, and immerse yourself in the profound world of Kundalini yoga.