Daniel Thatcher - Chicago - Deep Heart Reflexology
Mar 29, 2021
Reflexology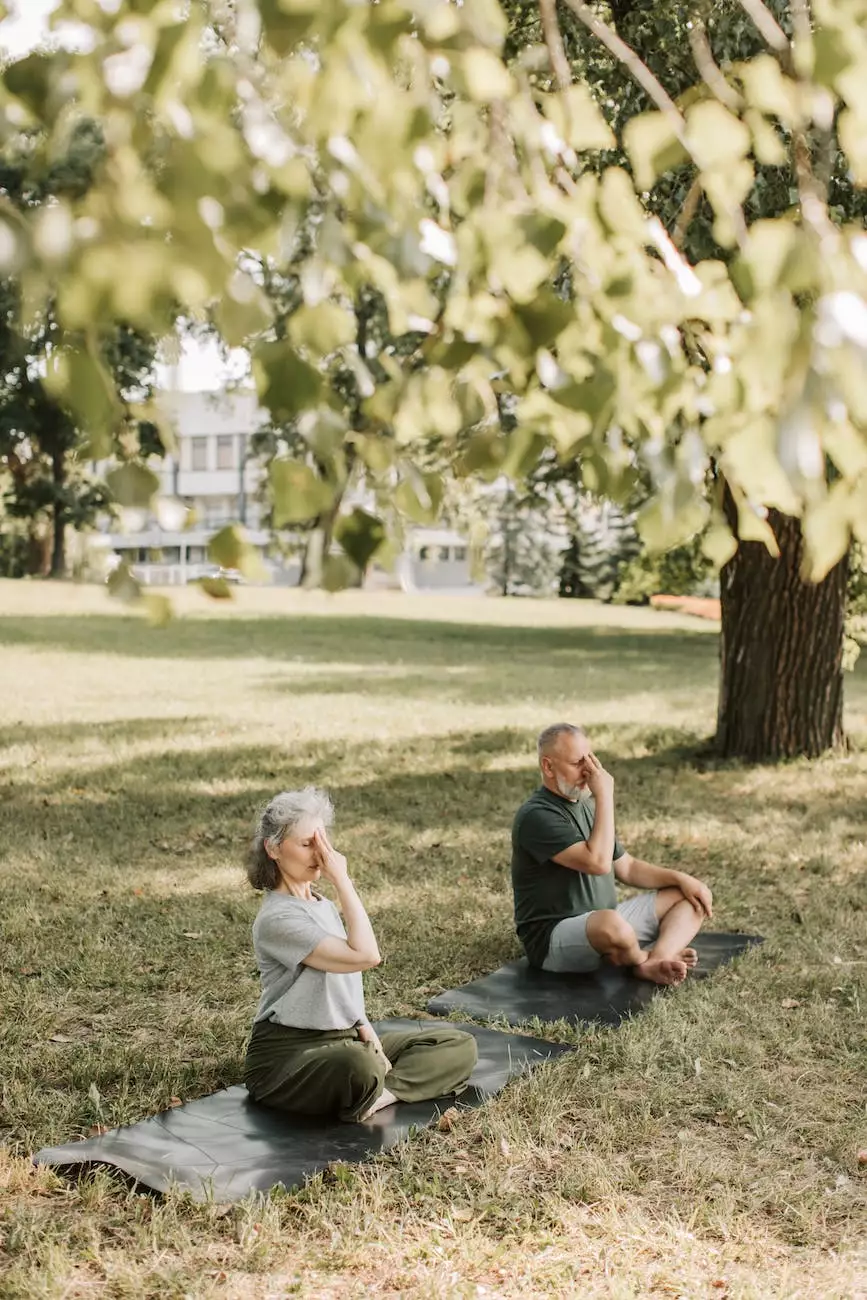 What is Deep Heart Reflexology?
Deep Heart Reflexology is an ancient healing modality that combines elements of traditional reflexology with a focus on the heart and emotional well-being. Developed by Daniel Thatcher, a renowned practitioner in Chicago, this unique approach aims to address not only physical concerns but also emotional and energetic imbalances.
The Benefits of Deep Heart Reflexology
Deep Heart Reflexology offers a wide range of benefits for individuals seeking holistic healing and relaxation. Through targeted pressure and gentle manipulation of specific reflex points on the feet, hands, and ears, this technique stimulates the body's natural ability to heal, restore balance, and promote overall well-being.
Relieves Stress and Anxiety: Deep Heart Reflexology helps release tension and promotes deep relaxation, reducing stress and anxiety levels.
Enhances Circulation: By improving blood flow, Deep Heart Reflexology supports the delivery of oxygen and nutrients throughout the body, promoting overall health and vitality.
Boosts Immune System: Regular Deep Heart Reflexology sessions stimulate the immune system, enhancing its ability to fight off infections and illnesses.
Improves Sleep Quality: Deep Heart Reflexology can help regulate sleep patterns, facilitating restful and rejuvenating sleep.
Alleviates Pain and Discomfort: By targeting specific reflex points, Deep Heart Reflexology provides relief from various bodily discomforts, including headaches, back pain, and digestive issues.
Meet Daniel Thatcher - Your Deep Heart Reflexology Expert
Daniel Thatcher is a highly experienced and dedicated Deep Heart Reflexology practitioner based in Chicago. With years of training and a passion for holistic healing, he has helped countless individuals find relief from physical and emotional ailments.
Daniel's approach combines his deep knowledge of reflexology with a genuine interest in understanding each client's unique needs. He believes in the power of the mind-body connection and aims to create a safe and nurturing space for his clients to experience profound healing.
What to Expect from a Deep Heart Reflexology Session
During a Deep Heart Reflexology session with Daniel Thatcher, you can expect a personalized and comprehensive treatment that addresses your specific concerns. The session typically begins with a consultation, where Daniel takes the time to understand your health history, lifestyle, and overall goals.
Following the consultation, Daniel will guide you to a comfortable position and begin the session by applying gentle pressure to specific reflex points on your feet, hands, and ears. Many people find this experience deeply relaxing, often entering a state of profound peace and calm.
Session Details:
Duration: Each session typically lasts around 60 minutes, although the length may vary depending on your individual needs.
Attire: It's recommended to wear loose and comfortable clothing to enhance your relaxation during the session.
Aftercare: After a Deep Heart Reflexology session, it's essential to drink plenty of water, rest, and allow your body to integrate the healing effects of the treatment.
Book Your Deep Heart Reflexology Session at 309 Yoga
Experience the profound benefits of Deep Heart Reflexology with Daniel Thatcher at 309 Yoga in Chicago. Whether you're seeking relief from physical discomfort or emotional stress, Daniel's expertise and compassionate approach will guide you towards greater well-being.
To schedule your Deep Heart Reflexology session or to learn more about the holistic services offered at 309 Yoga, please contact our friendly team today. We look forward to supporting your journey towards optimal health and balance.