YogaChicago Women's Retreat - Experience the Ultimate Wellness Getaway
Jul 9, 2019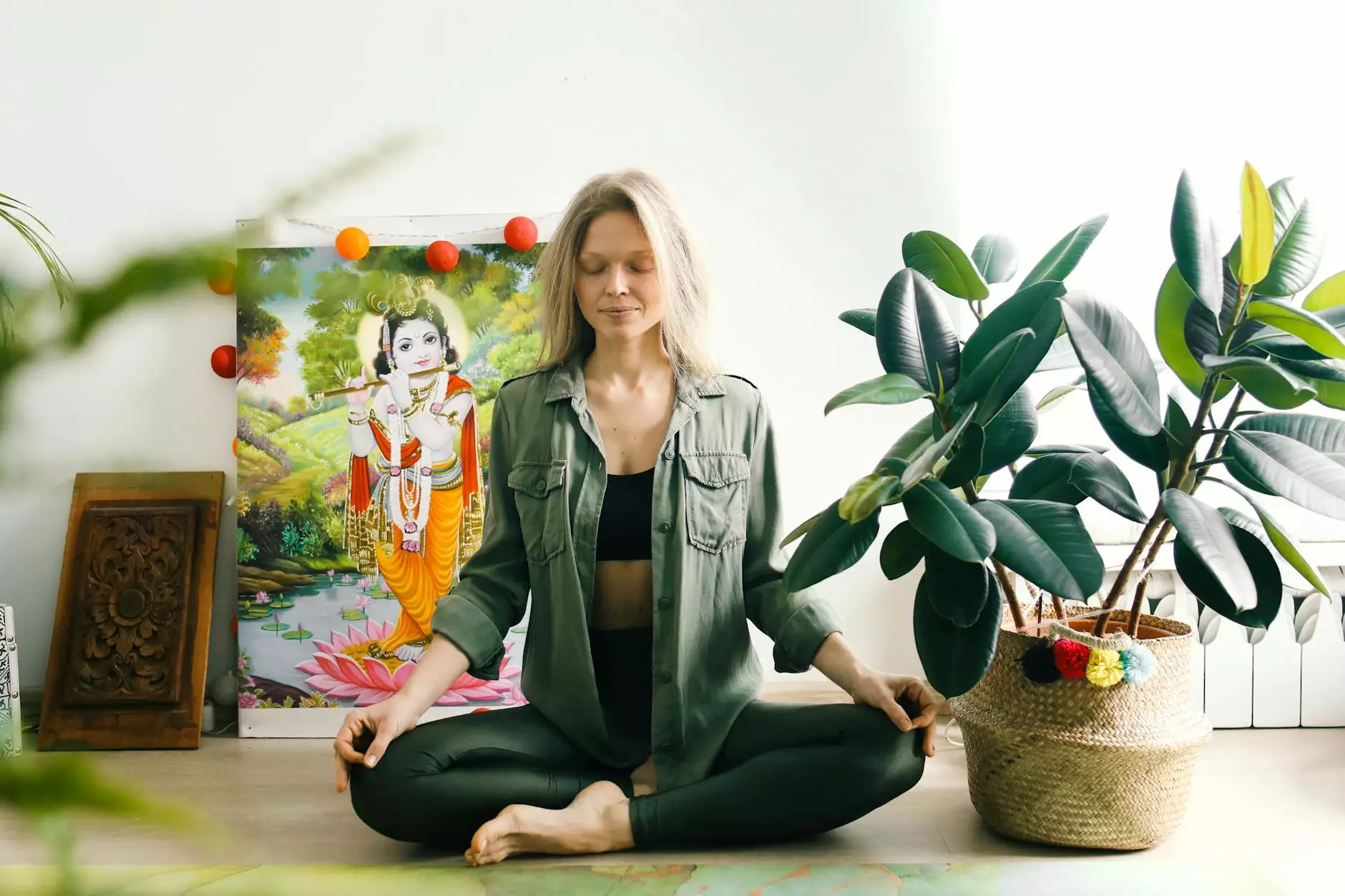 Welcome to 309 Yoga's YogaChicago Women's Retreat, a premier wellness getaway designed exclusively for women seeking a transformative experience. Immerse yourself in the world of yoga and connect with like-minded individuals in a serene and empowering environment. Prepare to embark on a journey of self-discovery, rejuvenation, and personal growth.
Discover the Perfect Escape
At 309 Yoga, we understand the importance of taking time for yourself and nurturing your holistic wellness. Our YogaChicago Women's Retreat provides you with the ideal escape from the demands of everyday life, allowing you to reconnect with your body, mind, and spirit. Nestled in the tranquil beauty of nature, our retreat offers a peaceful sanctuary where you can fully indulge in the transformative power of yoga.
Unleash Your Mind, Body, and Spirit
Our retreat program is carefully crafted to cater to all levels of yoga practitioners, from beginners to advanced practitioners, ensuring an inclusive and enriching experience for all. Guided by highly skilled and passionate instructors, you'll explore a variety of yoga styles, enhancing flexibility, strength, and mindfulness.
Each day at the retreat begins with a gentle morning yoga practice, allowing you to awaken your body and set a positive intention for the day ahead. Throughout the day, you'll have the opportunity to participate in a range of yoga workshops, including hatha, vinyasa, and yin yoga, designed to deepen your practice and expand your knowledge. Our experienced instructors will provide personalized guidance, allowing you to refine your technique and achieve a greater sense of balance and harmony.
Rejuvenate in Nature's Embrace
Immerse yourself in the breathtaking beauty of the natural surroundings during our outdoor yoga sessions. Take in the fresh air and feel the grounding energy of the earth beneath your feet as you move through asanas against the backdrop of stunning landscapes. Our retreat location offers scenic trails for mindful walking or invigorating hikes, providing the perfect opportunity to nourish your soul and connect with nature.
Connect and Grow with Like-Minded Women
The YogaChicago Women's Retreat provides a supportive and empowering community for all participants. Connect with like-minded women who share your passion for yoga and personal growth. Forge new friendships, exchange experiences, and create lifelong memories as you embark on this transformative journey together.
Indulge in Holistic Wellness
Our retreat experience extends beyond yoga, offering a holistic approach to well-being. Enhance your spiritual and mental well-being through meditation and mindfulness practices. Explore various healing modalities, such as aromatherapy and sound therapy, to deepen your relaxation and rejuvenation. Nourish your body with wholesome, delicious meals prepared with locally sourced, organic ingredients, providing a truly nourishing experience for all your senses.
Leave Refreshed and Empowered
After days of self-reflection, self-care, and self-discovery, you'll leave the YogaChicago Women's Retreat feeling refreshed, rejuvenated, and empowered. Armed with a deeper understanding of yourself and the tools to enhance your well-being, you'll return to your daily life with a renewed sense of purpose and vitality.
Join Us for the Ultimate Wellness Getaway
Are you ready to embark on a transformative journey of self-discovery and wellness? Join us at 309 Yoga's YogaChicago Women's Retreat. Immerse yourself in the world of yoga, connect with incredible like-minded women, and experience the rejuvenating power of a wellness getaway like no other. Reserve your spot today and take the first step towards embracing a healthier, more fulfilling life.
About 309 Yoga
309 Yoga is a premier yoga studio in Chicago offering a wide range of yoga classes, workshops, and retreats. Our mission is to create a welcoming space where individuals can explore and deepen their yoga practice, nurturing physical, mental, and spiritual well-being. With a team of highly skilled and passionate instructors, we are dedicated to helping our students achieve optimal health and personal growth through the transformative power of yoga.
© 2022 309 Yoga. All rights reserved.