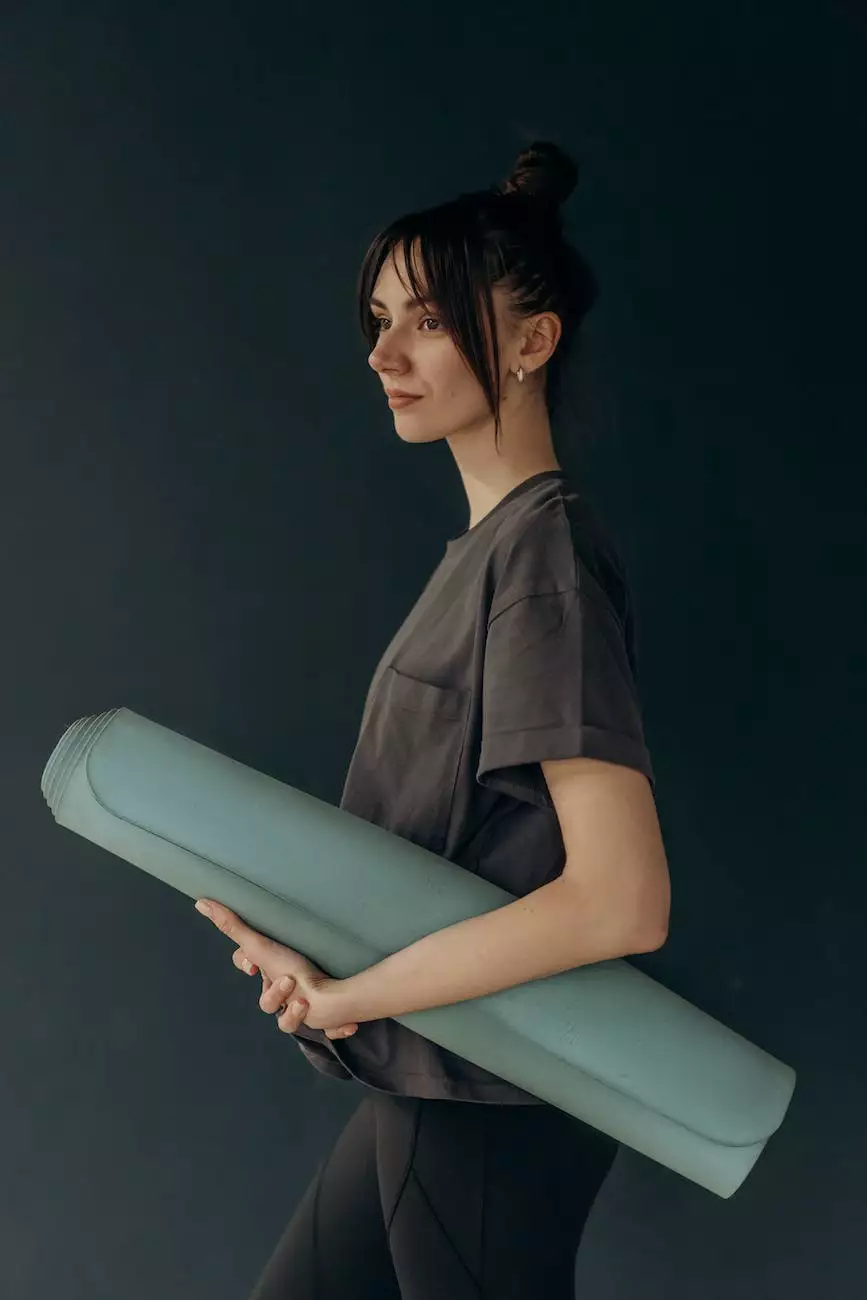 Are you looking for a way to improve your overall well-being? Look no further than 309 Yoga! As a leading provider of yoga classes, we are dedicated to helping individuals harness the power of this ancient practice to enhance their physical health and mental clarity.
Discover the Benefits of Yoga
Yoga offers a myriad of benefits for both your mind and body. From increased flexibility and strength to stress reduction and improved focus, incorporating yoga into your routine can bring about remarkable positive changes in your life.
Physical Health Benefits
Regular yoga practice can work wonders for your physical health. By performing asanas (postures) and engaging in various breathing exercises, you can improve your balance, flexibility, and core strength. Yoga also aids in weight management, boosts immune function, and enhances your cardiovascular health.
Furthermore, practicing yoga can help alleviate chronic pain conditions such as back pain, arthritis, and migraines. By stretching and strengthening your muscles, yoga promotes better posture and alignment, reducing the risk of injuries and enhancing overall body awareness.
Mental and Emotional Well-being
Yoga is not only a physical practice but also an excellent way to cultivate mental and emotional well-being. Through the combination of movement, breath control, and meditation, yoga can help reduce stress, anxiety, and depression.
It allows you to connect with your inner self, encouraging self-reflection, self-acceptance, and promoting a sense of calm and tranquility. Regular yoga practitioners often experience improved sleep patterns, enhanced mood, and boosted self-confidence.
Explore Different Types of Yoga
At 309 Yoga, we offer a wide range of yoga classes catered to various skill levels and preferences. Our experienced instructors will guide you through different types of yoga, ensuring you find the style that resonates with you.
Hatha Yoga
Perfect for beginners or those seeking a gentle practice, Hatha yoga focuses on basic postures and breathing techniques. It promotes relaxation, flexibility, and improves overall strength.
Vinyasa Flow Yoga
If you enjoy a more dynamic practice, Vinyasa Flow yoga might be your perfect fit. This style emphasizes smooth transitions between poses in coordination with the breath, creating a fluid movement that builds strength, flexibility, and endurance.
Ashtanga Yoga
For those looking for a challenging and disciplined practice, Ashtanga yoga offers a set sequence of poses that acquires both physical and mental stamina. This practice focuses on breath control, strength, and flexibility.
Restorative Yoga
If relaxation and rejuvenation are your goals, restorative yoga provides a gentle practice that uses props and supportive poses to promote deep rest and stress relief. It is perfect for winding down and nurturing the body and mind.
Join Our Yoga Classes
Ready to embark on your yoga journey? 309 Yoga invites you to join our invigorating and transformative classes. Regardless of your age or fitness level, our expert instructors will provide personalized guidance to make your yoga experience fulfilling and enjoyable.
In addition to our regular classes, we also offer specialized workshops and events, allowing you to further deepen your yoga practice and explore new techniques.
Our Commitment to Excellence
At 309 Yoga, we prioritize your well-being and strive to create a welcoming and inclusive environment. Our state-of-the-art facilities are designed with your comfort in mind, ensuring a peaceful and serene ambiance for your practice.
Our highly skilled instructors bring years of experience and extensive training to deliver top-notch yoga sessions. We believe in empowering our students and fostering a sense of community and support.
Book Your Yoga Class Now
Ready to embark on this transformative journey? Book your yoga class today at 309 Yoga! Take the first step toward improved physical health, mental clarity, and emotional well-being. Discover the power of yoga and experience the incredible benefits it has to offer.
Enhance flexibility and strength
Reduce stress and anxiety
Improve balance and posture
Nurture your mind and body
Connect with your inner self
Boost self-confidence
Promote deep relaxation
Cultivate a sense of community
Don't wait any longer - start your yoga journey with 309 Yoga today!