Kundalini Yoga Meditation: Techniques Specific for Psychiatric Disorders and Couples
Jun 12, 2019
1 on 1 Yoga Training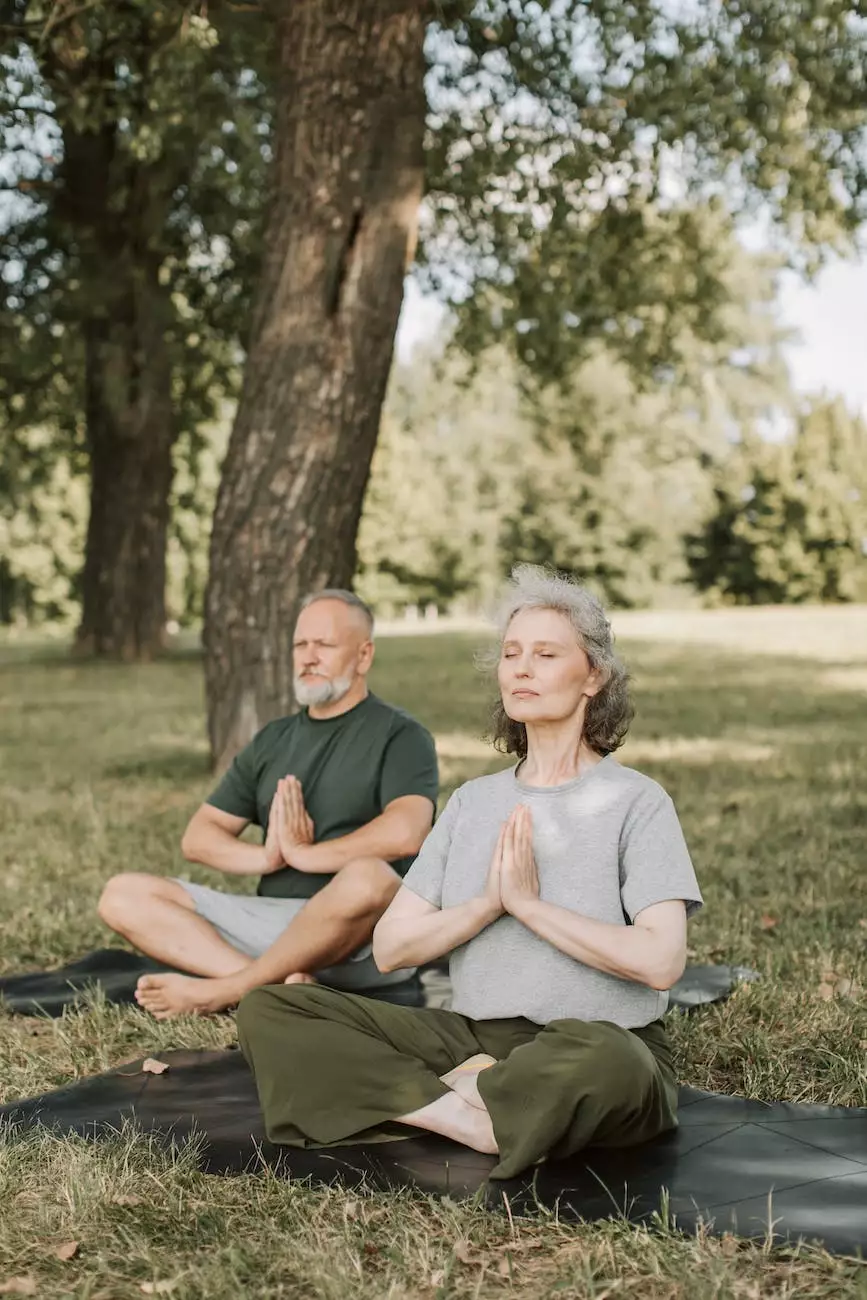 Welcome to 309 Yoga, your ultimate destination for unlocking the profound healing potential of Kundalini Yoga. In this specialized offering, we delve into the transformative power of Kundalini Yoga techniques, specifically tailored to address psychiatric disorders and strengthen the bond between couples.
The Healing Power of Kundalini Yoga
Kundalini Yoga is an ancient practice that combines physical postures, breathwork, meditation, mantra chanting, and dynamic movement. It aims to awaken and harness the dormant spiritual energy at the base of the spine, known as Kundalini.
Countless individuals have experienced significant improvements in their mental and emotional well-being through the practice of Kundalini Yoga. By engaging in these powerful techniques, you can access a deep state of relaxation, reduce stress, and cultivate inner peace.
Addressing Psychiatric Disorders with Kundalini Yoga
Kundalini Yoga offers a unique approach to healing mental health issues, including psychiatric disorders. The combination of physical postures, breathwork, and meditation stimulates the nervous system, balances brain chemistry, and promotes overall mental stability.
Through regular practice, individuals with psychiatric disorders can experience a reduction in symptoms such as anxiety, depression, bipolar disorder, and PTSD. Kundalini Yoga techniques create space for self-reflection, allowing individuals to cultivate self-awareness and develop coping mechanisms.
Techniques for Anxiety Disorders
If you're struggling with anxiety, Kundalini Yoga offers powerful techniques to ease your mind and restore equilibrium. Practice Kundalini breathing exercises such as "Alternate Nostril Breathing" and "Breath of Fire" to calm the nervous system and find inner balance.
Additionally, specific Kundalini Yoga postures, such as the "Shoulder Stand" and the "Camel Pose," help release tension from the body and promote a sense of ease and relaxation.
Techniques for Depression
Kundalini Yoga can be a transformative tool for managing depression. The practice stimulates the release of endorphins, known as "feel-good" hormones, which help combat feelings of sadness and low energy.
Explore Kundalini Yoga kriyas (sequences) that target the solar plexus, such as the "Sat Kriya." These powerful exercises activate and energize the body, bringing about increased vitality and a renewed sense of purpose.
Techniques for Bipolar Disorder
Bipolar disorder can often be characterized by extreme mood swings. Kundalini Yoga's focused breathwork and meditation techniques can assist in stabilizing these fluctuations and restoring emotional balance.
Discover the transformative effects of Kundalini Yoga mantra chanting, such as the "Aad Guray Nameh" mantra. Repetition of these sacred sounds can help calm the mind, reduce anxiety, and improve overall emotional well-being.
Techniques for PTSD
Post-Traumatic Stress Disorder (PTSD) can leave individuals feeling trapped in a cycle of fear and anxiety. Kundalini Yoga offers tools to gently release trauma from the body and restore a sense of safety and peace.
Practice grounding Kundalini Yoga postures like the "Child's Pose" and the "Tree Pose" to reconnect with yourself and find stability in the present moment. Combined with breath-focused meditations, these techniques can provide profound relief from the symptoms of PTSD.
Kundalini Yoga for Couples
In addition to its therapeutic benefits for individuals, Kundalini Yoga also offers unique techniques to enhance connection and harmony within relationships. Couples who practice Kundalini Yoga together often report experiencing deeper intimacy, improved communication, and a greater sense of shared purpose.
By engaging in partner yoga postures and synchronized breathing exercises, couples can tap into a profound sense of union and transcend individual boundaries. These practices foster empathy, trust, and a deeper understanding of one another.
The Power of Breathwork in Couples' Yoga
Shared breathwork exercises form a cornerstone of Kundalini Yoga for couples. Explore the profound connection that arises through "Breath of Bliss," where partners synchronize their breath and create a coherent energy field.
Through conscious breathing, couples can amplify their shared energetic vibrations and experience heightened levels of intimacy.
Partner Postures for Deeper Connection
Partner yoga postures can be both physically invigorating and emotionally nourishing. Engage in heart-opening poses, such as the "Double Downward Dog" or the "Supported Forward Fold," to strengthen the bond and create a sense of trust between partners.
These postures not only enhance physical flexibility but also symbolize the willingness to support and uplift each other in all aspects of life.
Join 309 Yoga for a Transformative Kundalini Yoga Experience
Ready to embark on a transformative journey towards holistic health and relationship harmony? Look no further than 309 Yoga.
At 309 Yoga, we understand the profound impact that Kundalini Yoga can have on individuals and couples alike. Our experienced instructors guide you through specialized classes and workshops, providing a safe and supportive space for exploration.
Whether you seek relief from psychiatric disorders or desire to deepen your connection as a couple, our tailored Kundalini Yoga techniques offer the transformative tools you need.
Explore our schedule to find the perfect class for you or book a private session with our expert instructors to receive personalized guidance on your Kundalini Yoga journey. Embrace the power of Kundalini Yoga and unlock your true potential at 309 Yoga.