Japji Sahib - The 2nd Pauri - Mantra for Patience
May 17, 2022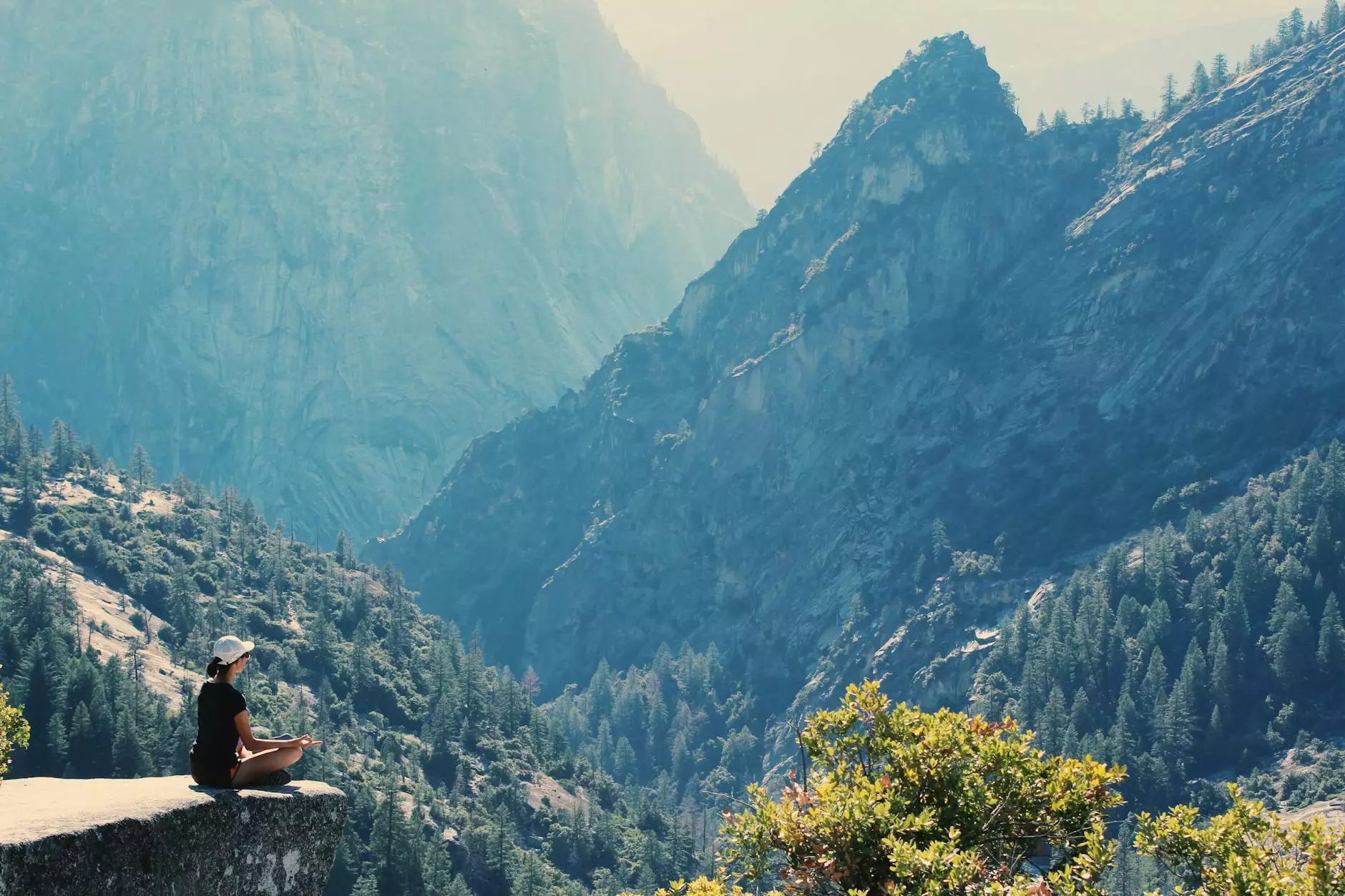 Welcome to 309 Yoga, your trusted source for comprehensive health and well-being guidance. In this article, we will delve into the significance of the 2nd Pauri in Japji Sahib, a sacred prayer from the Sikh scripture. Discover how the mantra for patience can enhance your overall well-being and bring peace to your life.
Understanding Japji Sahib
Japji Sahib is the opening composition of Guru Granth Sahib, the holy book of Sikhism. It is a collection of sacred hymns penned by Guru Nanak Dev Ji, the first Guru of Sikhism. The prayer forms the basis of the daily prayer practice for many Sikhs around the world. Each section of Japji Sahib, called a pauri, carries profound wisdom and spiritual significance.
The Significance of the 2nd Pauri
The 2nd Pauri of Japji Sahib is a powerful mantra for cultivating patience. It guides us to embrace patience as a virtue that can positively impact our lives, especially in the face of challenges and struggles. By practicing this mantra, we harness the ability to remain calm, centered, and resilient in every situation.
Patience is an essential quality that allows us to stay grounded, navigate through difficulties, and maintain harmony within ourselves. It is through patience that we learn to release expectations, surrender control, and trust in the divine flow of life. The 2nd Pauri offers a pathway to cultivate this invaluable virtue within ourselves.
The Healing Benefits of the Mantra for Patience
Regular recitation of the 2nd Pauri, known as "Aasa Di Vaar," can bring remarkable healing and transformative benefits to our physical, mental, and spiritual well-being. Let us explore some of these profound advantages:
1. Emotional Stability
Reciting the mantra for patience helps us develop emotional stability by freeing ourselves from negative emotions such as anger, frustration, and impatience. It encourages us to respond rather than react, fostering a sense of calmness and serenity within.
2. Stress Reduction
The 2nd Pauri acts as a powerful stress-reliever, allowing us to manage stressful situations with grace and ease. Regular chanting of the mantra helps reduce stress levels, promoting mental clarity and a peaceful state of mind.
3. Improved Focus
By practicing the mantra, we enhance our ability to concentrate and stay focused on our goals. The deep vibrations of the words create a meditative state, enabling us to attain inner clarity and enhanced awareness.
4. Increased Compassion
The mantra for patience opens our hearts and instills a sense of compassion towards ourselves and others. As we cultivate patience, we develop the capacity to understand and empathize with the challenges faced by those around us, fostering harmonious relationships.
5. Spiritual Growth
The 2nd Pauri holds immense spiritual significance. It invites us to surrender to the divine plan and trust in the process of life. Regularly practicing this mantra can deepen our spiritual connection, leading to personal growth, enlightenment, and a profound understanding of the divine.
How to Practice the Mantra for Patience
Integrating the mantra for patience into your spiritual practice is simple and can be tailored to fit your preferences. Here are a few ways to incorporate it into your daily routine:
Recite the mantra in the morning and evening for a few minutes, allowing its vibrations to resonate within you.
Create a dedicated sacred space where you can chant the mantra in peace and solitude.
Seek guidance from a spiritual teacher or join a community where the mantra is practiced collectively.
Combine the recitation of the mantra with gentle yoga or meditation to deepen its impact.
The key is to practice consistently and with sincerity. As you immerse yourself in the divine vibrations of the 2nd Pauri, you will experience its transformative effects permeating various aspects of your life.
Conclusion
The 2nd Pauri of Japji Sahib holds immense wisdom within its verses. Embracing and practicing the mantra for patience can uplift your spirit, enhance your overall well-being, and bring about positive transformations in your life. Immerse yourself in the sacred vibrations of this prayer and harness the power of patience at 309 Yoga.