Women's Full Moon Workshops at 309 Yoga
Jun 24, 2023
Fitness Gym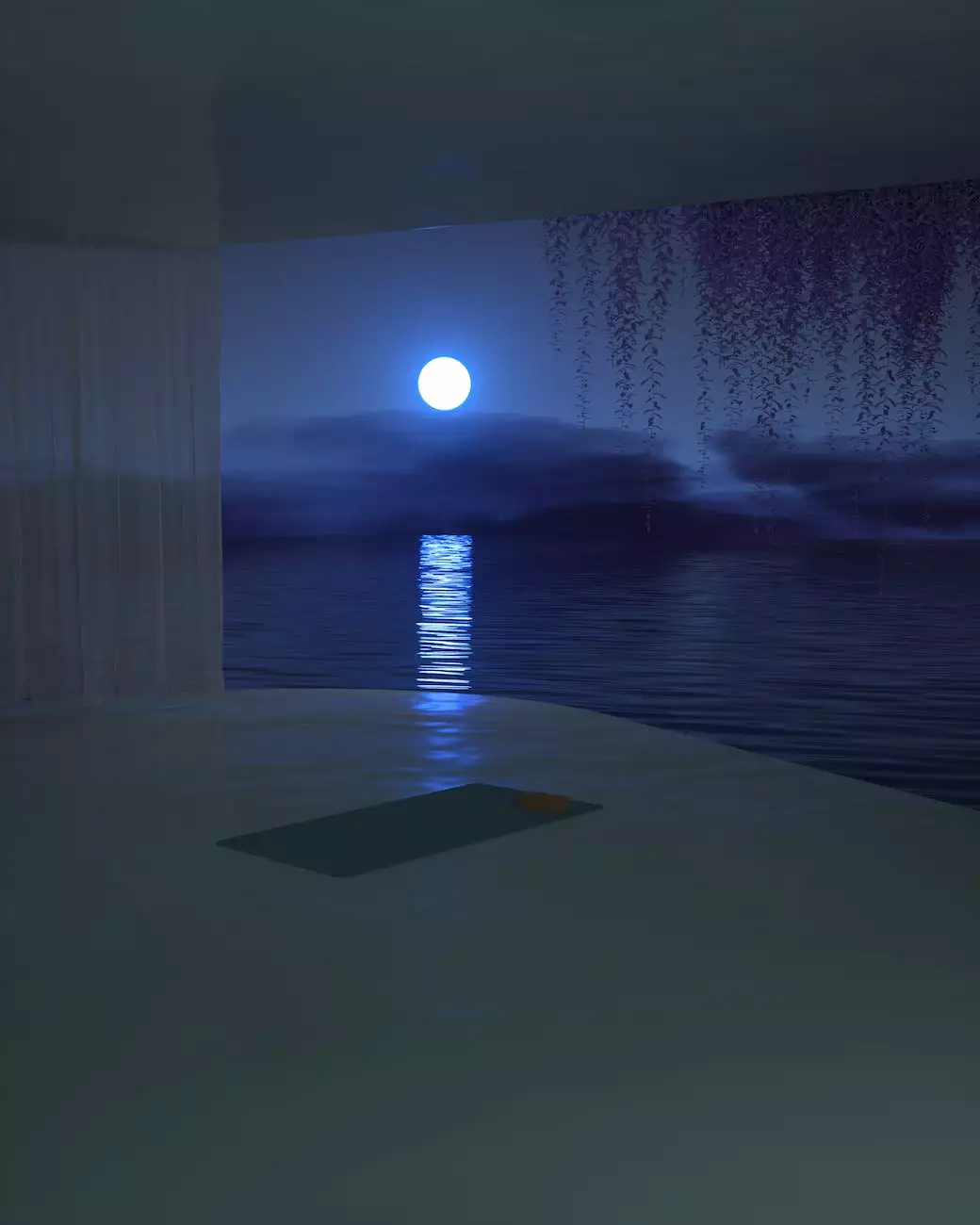 Welcome to the world of Women's Full Moon Workshops at 309 Yoga, where we celebrate the celestial beauty and power of the full moon. Our workshops provide a unique opportunity for women to come together in a nurturing and supportive environment, harnessing the energy of the moon to enhance their health and well-being.
Embrace the Power of Lunar Energy
Connecting with the cycles of the moon is an ancient practice that has been passed down through generations. The full moon, in particular, holds tremendous power and significance. It symbolizes a time of culmination, growth, and abundance. By aligning ourselves with this lunar energy, we can tap into its transformative potential and amplify our intentions.
Discover the Benefits
Participating in our Women's Full Moon Workshops offers numerous benefits for your mind, body, and soul. The workshops are designed to:
Promote relaxation and reduce stress
Enhance self-awareness and personal growth
Boost creativity and intuition
Balance hormonal cycles and promote overall well-being
Facilitate connection and community among like-minded women
What to Expect
During our Women's Full Moon Workshops, you can expect a transformative experience that combines gentle movement, meditation, and ritual. Each workshop is carefully crafted to align with the energy of the specific lunar phase, allowing for a deep sense of connection and resonance.
Sacred Space
We create a sacred space where you can feel safe, supported, and held. Our experienced facilitators guide you through various practices such as:
Moon Salutations: Flow through a series of yoga poses that honor the moon's energy.
Meditation and Breathwork: Cultivate mindfulness and deepen your connection to the present moment.
Rituals and Ceremonies: Engage in ancient rituals that honor the full moon and harness its power for manifestation.
Journaling and Reflection: Explore your hopes, dreams, and intentions in the light of the moon.
Community Support
Our Women's Full Moon Workshops provide an opportunity to connect with a community of like-minded women. Share your experiences, insights, and challenges as you journey together towards self-discovery and transformation.
Join Us for a Soulful Journey
Are you ready to embark on a soulful journey of self-discovery and empowerment? Join us at 309 Yoga's Women's Full Moon Workshops and immerse yourself in the profound wisdom of the lunar energy. Discover the transformative power of connecting with the moon and experience the many benefits it holds for your health and well-being.
Experience the transformative power of Women's Full Moon Workshops at 309 Yoga. Immerse yourself in a nurturing environment and discover the profound benefits of connecting with the lunar energy. Join us for a soulful journey of self-discovery and empowerment in the realm of health and well-being.