Meditation 101 by Shiva Singh Khalsa
Mar 1, 2021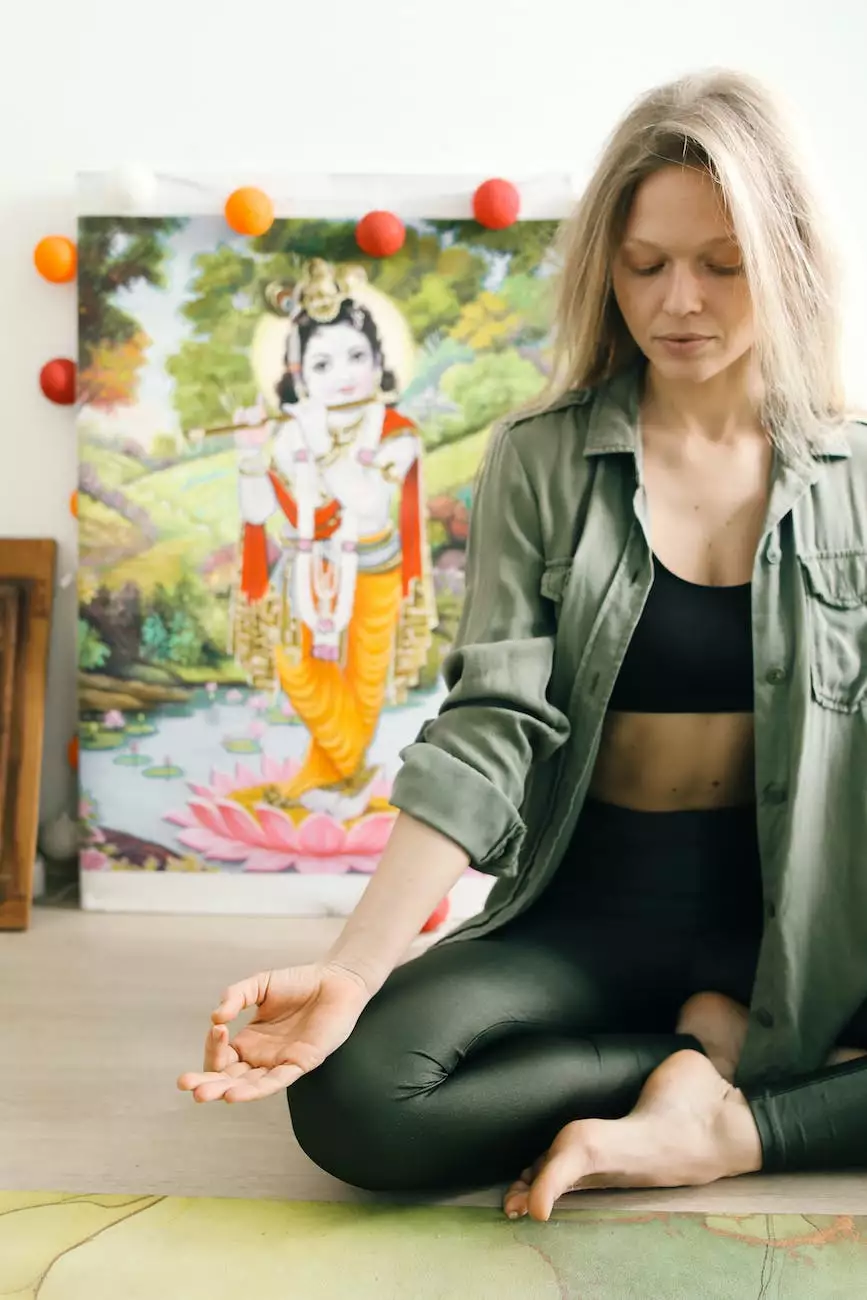 Introduction
Welcome to the world of meditation! In this comprehensive guide, Shiva Singh Khalsa will walk you through the fundamentals of meditation, providing you with valuable insights and techniques to enhance your practice. Whether you are a beginner or looking to deepen your understanding, this guide will help you embark on a transformative journey towards inner peace and self-discovery.
What is Meditation?
Meditation is a practice that allows individuals to train their minds, bringing attention and awareness to the present moment. It is a state of calmness, where the mind is free from distractions and unnecessary thoughts, allowing for increased focus, clarity, and relaxation.
The Benefits of Meditation
Meditation offers a multitude of benefits for overall health and well-being. Through regular practice, individuals may experience:
1. Reduced Stress and Anxiety
Meditation has been shown to lower cortisol levels, a stress hormone, thereby reducing stress and anxiety. It promotes a sense of inner calm and peace, allowing individuals to better cope with daily challenges.
2. Improved Focus and Concentration
By training the mind to stay present, meditation enhances focus and concentration. It cultivates mental clarity, allowing individuals to be more productive and efficient in their daily tasks.
3. Enhanced Emotional Well-being
Meditation helps individuals develop a deeper understanding of their thoughts and emotions. It promotes emotional stability, resilience, and a greater sense of self-awareness.
4. Better Sleep
Regular meditation can improve sleep quality by reducing racing thoughts and promoting relaxation. It allows individuals to unwind and prepare their minds and bodies for a restful night's sleep.
Types of Meditation Techniques
There are various meditation techniques that cater to different individuals based on their preferences and goals. Some popular techniques include:
1. Mindfulness Meditation
Mindfulness meditation involves bringing awareness to the present moment, observing thoughts and sensations without judgement. It helps develop a non-reactive and compassionate mindset.
2. Transcendental Meditation
Transcendental meditation utilizes the repetition of a mantra to achieve a state of deep relaxation and expanded awareness. It is known for its simplicity and effectiveness in reducing stress.
3. Loving-Kindness Meditation
Loving-kindness meditation focuses on cultivating love, compassion, and kindness towards oneself and others. It enhances positive emotions and nurtures a sense of interconnectedness.
4. Kundalini Meditation
Kundalini meditation combines specific postures, breathwork, and chants to awaken the dormant energy within. It is a powerful practice that promotes spiritual growth and self-realization.
Enhancing Your Meditation Practice at 309 Yoga
At 309 Yoga, we offer a diverse range of meditation classes and workshops to support your journey towards inner transformation. Our experienced teachers, including the renowned Shiva Singh Khalsa, are passionate about sharing their knowledge and guiding individuals on a path of self-discovery.
Whether you are new to meditation or seeking to deepen your practice, our classes cater to all levels. You'll have the opportunity to learn various meditation techniques, explore different styles, and connect with a community that shares your passion for personal growth.
Experience the profound benefits of meditation at our state-of-the-art facilities. Immerse yourself in an environment conducive to inner peace and tranquility. Our serene spaces and expert teachers ensure that you receive the guidance and support needed to establish a fulfilling meditation practice.
Conclusion
Meditation is a powerful tool for self-transformation and personal growth. By incorporating meditation into your daily routine, you can experience the numerous benefits it offers, including stress reduction, improved focus, and emotional well-being.
Begin your meditation journey at 309 Yoga, where Shiva Singh Khalsa and our dedicated team of teachers are committed to helping you unlock your potential and cultivate a lasting practice. Discover the transformative power of meditation and embark on a path towards a healthier, more balanced life.