Mother's Day Brunch at 309 Yoga
Apr 5, 2021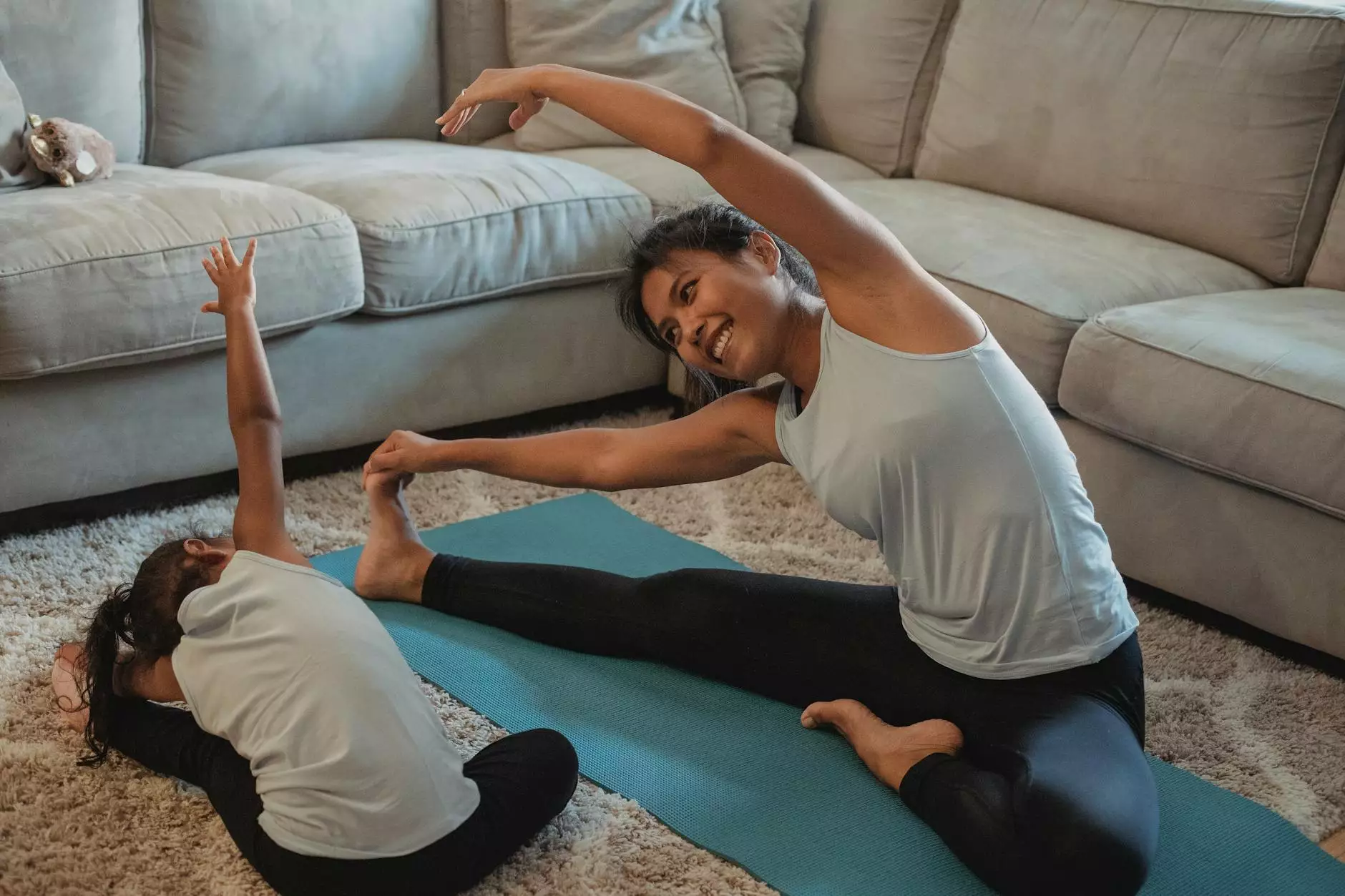 Indulge in a Delightful Brunch Experience
Join us at 309 Yoga for a special Mother's Day Brunch event filled with love, appreciation, and wellness. Treat your beloved mother or mother figure to a unique experience that combines nourishing food, soothing yoga, and serene ambiance.
Celebrate with Healthy and Delicious Cuisine
Our Mother's Day Brunch at 309 Yoga is curated to offer a perfect blend of taste, nutrition, and overall well-being. Our talented chefs have crafted a menu that showcases the finest organic, locally sourced ingredients.
Indulge in a wide array of options, including vibrant salads made with the freshest vegetables, mouthwatering mains bursting with flavors, and delectable desserts that will leave you craving for more. Our chefs' emphasis on using wholesome, nutrient-rich ingredients ensures that every bite contributes to your health and vitality.
Immerse in Relaxation and Bliss
In addition to an exquisite culinary journey, our Mother's Day Brunch at 309 Yoga offers an opportunity to rejuvenate the mind, body, and soul. Begin the day with a gentle and invigorating yoga session led by our experienced instructors.
Allow the soothing yoga postures and flowing movements to release tension, promote flexibility, and create a deep sense of relaxation. Connect with your breath and find inner peace as you move through a specially designed sequence suitable for all levels of yoga practitioners.
Cultivate a Connection with Nature
Immerse yourself in the serene and tranquil surroundings of our beautiful outdoor space. Our yoga studio is nestled amidst lush greenery, providing the perfect backdrop for your Mother's Day celebrations.
Breathe in fresh air, feel the gentle breeze on your skin, and connect with nature on this special day. The harmonious blend of nature and wellness at 309 Yoga will leave you feeling refreshed, revitalized, and deeply connected to yourself and your loved ones.
Experience Unforgettable Moments
At 309 Yoga, we believe that Mother's Day should be about creating lasting memories and cherishing the bond between mothers and their loved ones. Our Mother's Day Brunch elevates the tradition by offering an extraordinary experience that transcends ordinary celebrations.
As you savor every bite of the delicious brunch, engage in heartfelt conversations, and share laughter with your cherished company, you'll create unforgettable moments that will be etched in your hearts forever.
Join Us for a Memorable Mother's Day Brunch
Celebrate this Mother's Day with a delightful and healthy brunch at 309 Yoga. Treat your mother or mother figure to a truly unique experience filled with love, nourishment, relaxation, and bliss.
Reserve your spot today and give your mother a gift she will cherish forever. Create beautiful memories together and honor the incredible woman in your life at our exclusive Mother's Day Brunch.