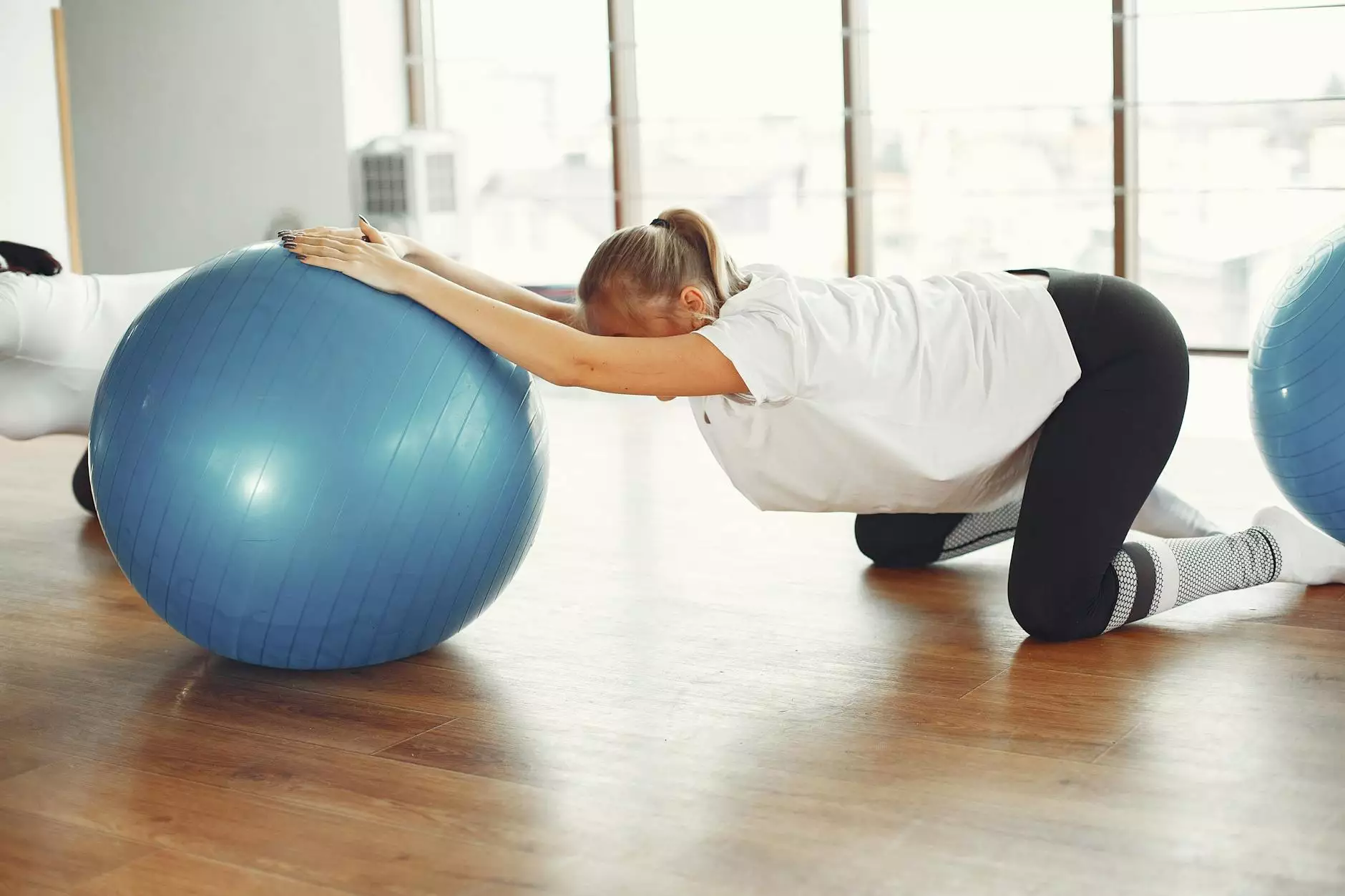 The Future of Health and Fitness
Welcome to 309 Yoga, where we embark on an extraordinary journey into the world of futuristic workouts. In this rapidly evolving era, traditional exercise routines are being redefined by cutting-edge techniques and innovations. Join us as we dive deeper into the future of health and fitness, exploring groundbreaking workout methodologies, advanced equipment, and expert guidance.
Revolutionize Your Fitness Routine
At 309 Yoga, we believe in pushing the boundaries of what is possible. Our futuristic workout programs go beyond the conventional, providing you with a unique opportunity to elevate your fitness journey to unprecedented levels. Through the integration of technology, science, and personalized training, we aim to revolutionize the way you exercise.
Unleash the Power of Cutting-Edge Techniques
Experience a new dimension of fitness by immersing yourself in cutting-edge techniques that challenge your body and mind. Our expert trainers continuously research and develop innovative methodologies to ensure you stay ahead of the curve. From high-intensity interval training (HIIT) to virtual reality workouts, we offer a diverse range of futuristic exercises designed to maximize results.
Advanced Equipment for Optimal Performance
In our pursuit of the ultimate workout experience, we have curated a state-of-the-art facility equipped with the latest advancements in fitness technology. Immerse yourself in a world of advanced equipment, such as smart treadmills, interactive mirrors, and biofeedback devices. These cutting-edge tools provide real-time data and insights, enabling you to track your progress and optimize your performance.
Expert Guidance Every Step of the Way
At 309 Yoga, we understand the importance of personalized guidance in achieving your fitness goals. Our team of experienced trainers and instructors are passionate about helping you unlock your full potential. With their extensive knowledge and expertise, they will tailor workout plans specifically to your unique needs, ensuring each session is challenging yet safe.
Achieve Unprecedented Results
By embracing the workout of the future at 309 Yoga, you open yourself up to a world of possibilities. Our comprehensive approach to health and fitness empowers you to achieve unprecedented results. Here, in the realm of futuristic workouts, you'll discover the perfect blend of innovation, science, and practical application.
Cutting-Edge Techniques for Maximum Efficiency
Traditional workout routines often fall short when it comes to achieving desired outcomes. At 309 Yoga, our cutting-edge techniques are designed to maximize your training efficiency. Whether it's combining yoga with virtual reality for enhanced mind-body connection or utilizing advanced resistance training methods for muscle hypertrophy, our futuristic approach ensures you make the most out of every workout.
Unlock Your True Potential
The future of fitness lies in personalization. At 309 Yoga, we recognize that everyone's fitness journey is unique, and there is no one-size-fits-all solution. Our expert trainers work closely with you to understand your specific goals, limitations, and preferences. Through tailored workout plans and targeted exercises, we help you unlock your true potential, enabling you to surpass your previously defined boundaries.
Experience a Holistic Approach
True well-being encompasses more than just physical fitness. At 309 Yoga, we advocate for a holistic approach to health that incorporates mental, emotional, and spiritual aspects. Our futuristic workouts integrate mindfulness practices, meditation techniques, and breathwork to cultivate inner balance and harmony. Experience the profound mind-body connection that transcends traditional exercise.
Join the Fitness Revolution Today
The future of fitness is here, and it awaits your embrace at 309 Yoga. Step into a realm of infinite possibilities and discover your true potential. Unleash the power of futuristic workouts, advanced technology, and expert guidance to transform your health and fitness journey. It's time to redefine what you thought was possible. Are you ready to embark on this exciting journey? Join our fitness revolution today!