The Benefits of Cold Plunge Therapy
Nov 29, 2022
Fitness Gym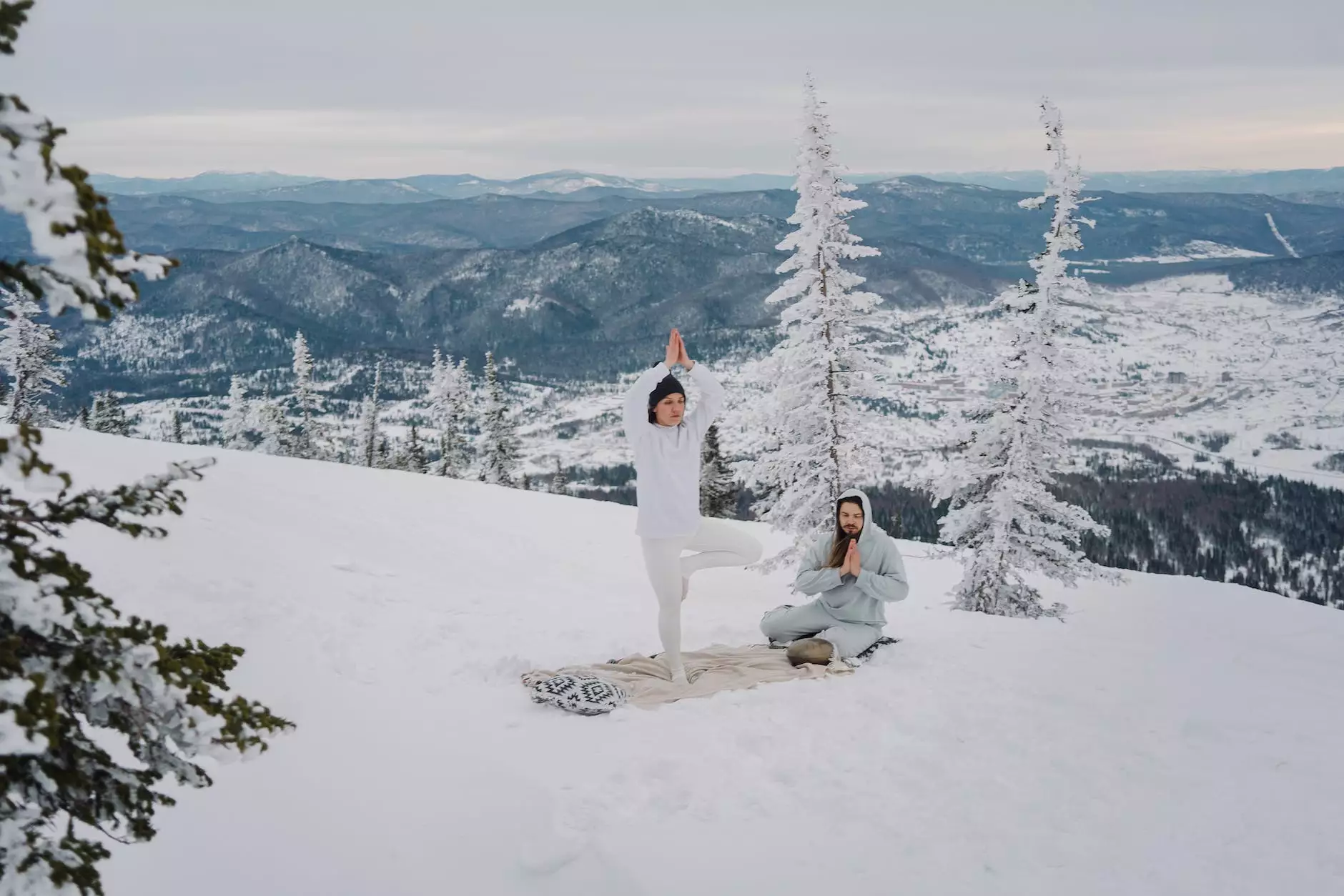 Welcome to 309 Yoga's comprehensive guide on the benefits of cold plunge therapy. In this article, we will delve into the numerous advantages that cold plunge therapy can provide for your overall health and well-being.
Understanding Cold Plunge Therapy
Cold plunge therapy, also known as cold water immersion, is a therapeutic technique that involves immersing your body in extremely cold water for a short period of time. This form of therapy has been practiced for centuries, with its roots traced back to ancient civilizations such as the Greeks, Romans, and Russians. Today, cold plunge therapy continues to gain popularity due to its remarkable health benefits.
The Physical Benefits
1. Enhanced Circulation: Through the exposure to cold water, cold plunge therapy stimulates blood circulation within your body. This increased blood flow promotes nutrient and oxygen delivery to your muscles and organs, resulting in improved overall function and vitality.
2. Muscle Recovery and Pain Relief: Cold plunge therapy aids in muscle recovery and alleviates muscle soreness. The cold temperature causes blood vessels to constrict, reducing inflammation and swelling. Furthermore, cold water immersion numbs the nerve endings, relieving pain and improving recovery time after intense workouts or physical activities.
3. Boosted Immune System: Regular cold plunge therapy strengthens your immune system by activating your body's defense mechanisms. The exposure to cold water stimulates the production of white blood cells, which play a crucial role in fighting off illnesses and infections.
4. Increased Metabolism: The shock of the cold water activates your body's metabolic rate, resulting in an increased calorie burn. Cold plunge therapy can be a complementary method for weight management and can contribute to your overall fitness goals.
The Mental and Emotional Benefits
1. Stress Relief: Cold plunge therapy works as a natural stress reliever. The cold water immersion triggers the release of endorphins, also known as the "feel-good" hormones, promoting relaxation and reducing feelings of anxiety and stress.
2. Improved Mood: The invigorating nature of cold plunge therapy boosts your mood and uplifts your spirits. It has been found to have a positive impact on mental health conditions such as depression, as the cold water stimulates the release of neurotransmitters associated with happiness and well-being.
3. Better Sleep Quality: Cold plunge therapy can help improve sleep quality, as the cold water immersion regulates your body temperature and helps calm the mind. Many individuals who incorporate cold plunge therapy into their routines report experiencing more restful and rejuvenating sleep.
Tips for Incorporating Cold Plunge Therapy
1. Gradual Exposure: If you're new to cold plunge therapy, start with shorter exposure times and gradually increase the duration as your body adapts. Consult with a healthcare professional if you have any underlying health conditions.
2. Post-Workout Recovery: Incorporate cold plunge therapy into your post-workout routine to aid in muscle recovery and reduce any potential inflammation or soreness. The cold water immersion can provide instant relief and promote faster healing.
3. Consistency is Key: To fully reap the benefits of cold plunge therapy, it's important to be consistent with your practice. Aim for regular sessions, whether it's daily, a few times a week, or as recommended by your healthcare provider.
In Summary
Cold plunge therapy offers a multitude of physical, mental, and emotional benefits. Its potential for promoting circulation, aiding in muscle recovery, boosting the immune system, and enhancing mood make it a valuable addition to a holistic health and wellness routine. Remember to consult with a healthcare professional before incorporating cold plunge therapy into your regimen, especially if you have any pre-existing health conditions.
At 309 Yoga, we believe in the power of cold plunge therapy and its ability to contribute to your overall well-being. Start exploring the incredible benefits of cold plunge therapy today and unlock a new level of vitality and health!