Dog Pawty Brunch for the Forgotten Dogs Foundation
Mar 25, 2020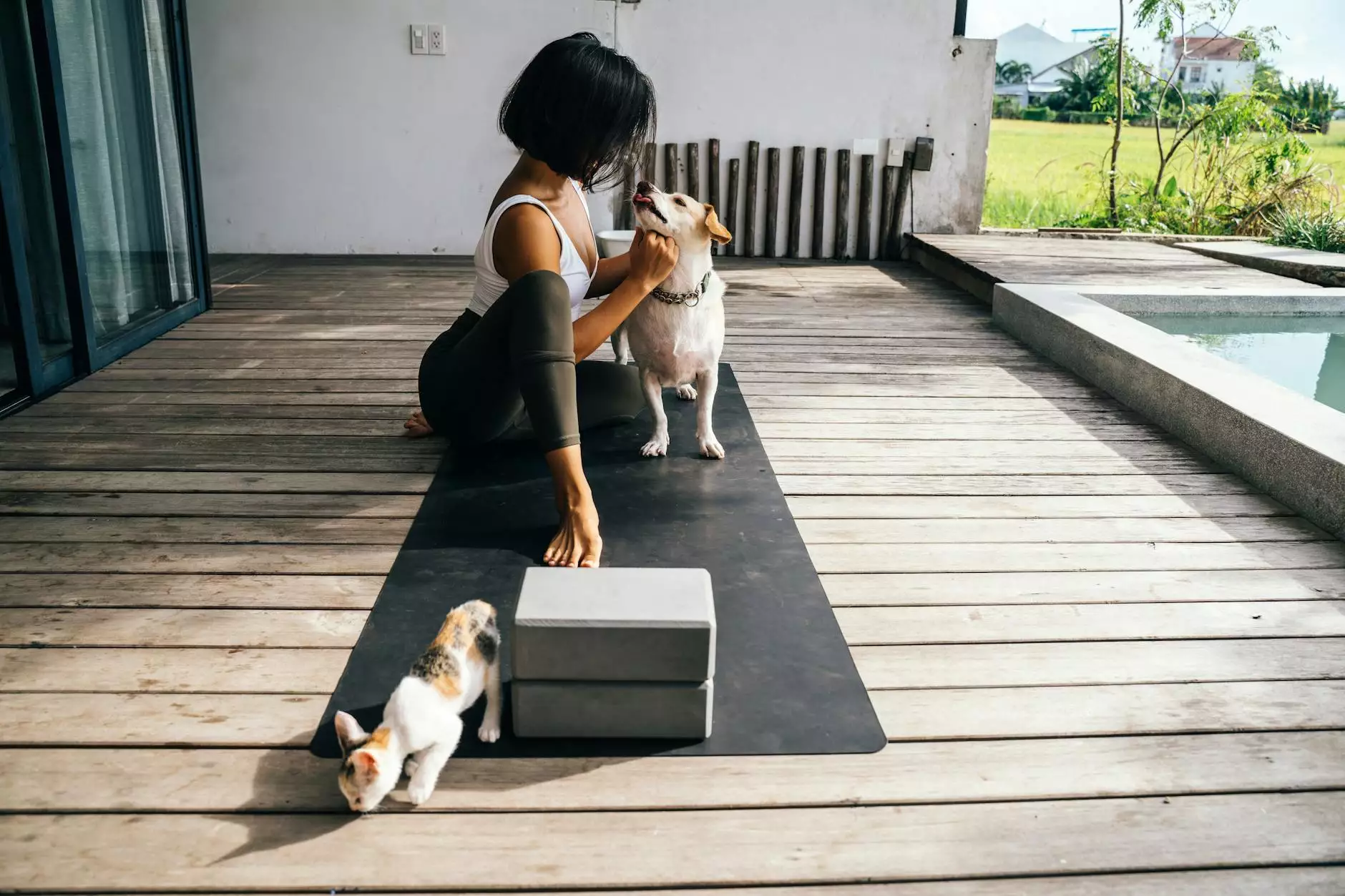 Welcome to the Dog Pawty Brunch for the Forgotten Dogs Foundation, a one-of-a-kind event organized by 309 Yoga in support of our furry friends in need. This Health-focused gathering aims to bring together dog lovers, yoga enthusiasts, and advocates for animal welfare all under one roof.
Experience the Joy of Yoga with Your Furry Friends
Join us in celebrating the powerful connection between humans and dogs through a unique yoga class designed for all levels of experience. Our talented instructors will guide you through a series of poses, focusing on incorporating your four-legged companions into the practice. Feel the positive energy as you flow through sequences alongside your furry friends, promoting relaxation, flexibility, and a sense of unity.
A Meaningful Collaboration with Forgotten Dogs Foundation
We are proud to partner with the Forgotten Dogs Foundation, a reputable non-profit organization dedicated to rescuing and rehabilitating abandoned and neglected dogs. By participating in the Dog Pawty Brunch event, you contribute to their important mission of providing a second chance for these deserving animals. Your support helps cover medical expenses, foster care, and ultimately finding loving forever homes for these dogs.
Get Ready for a Paw-some Brunch Experience
After an invigorating yoga session, continue the fun with a scrumptious brunch specially prepared for both humans and dogs. Indulge in a variety of delectable dishes made with fresh, locally sourced ingredients to satisfy your taste buds. Our menu includes options for all dietary preferences, ensuring that everyone can enjoy a delightful meal together.
Don't worry, your furry friends won't be left out! We have a dog-friendly menu available, featuring nutritious treats and meals specifically designed to meet their dietary needs. From homemade pupcakes to organic doggie biscuits, we've got something to make their tails wag with excitement.
Support a Worthy Cause
By attending the Dog Pawty Brunch, you are actively supporting a worthy cause. The funds raised during this event go directly towards helping the Forgotten Dogs Foundation continue their life-saving work. Together, we can make a difference in the lives of these forgotten dogs and create a brighter future for them.
Event Details
The Dog Pawty Brunch for the Forgotten Dogs Foundation will be held at the beautiful 309 Yoga studio located at: 309 Main Street, Anytown, USA
Date: Sunday, October 10th
Time: 9:00 AM - 11:00 AM
Space is limited, so be sure to reserve your spot now to secure your place at this unforgettable event. Spread the word among your friends, family, and fellow dog lovers to make our Dog Pawty Brunch a paw-sitively amazing experience for all.
Get Involved and Make a Difference
There are several ways you can get involved and show your support for the Forgotten Dogs Foundation:
Attend the Dog Pawty Brunch and bring your furry friend along for a memorable day of yoga, brunch, and connection.
Spread the word about the event through your social media channels, encouraging others to join the cause and help raise awareness.
Consider making a direct donation to the Forgotten Dogs Foundation to support their ongoing efforts in rescuing and rehabilitating dogs in need.
Explore volunteering opportunities at the foundation, offering your time, skills, and love to help the dogs directly.
Join Us for a Tail-Wagging Experience
Don't miss out on the Dog Pawty Brunch for the Forgotten Dogs Foundation! Reserve your spot today and make a positive impact in the lives of these deserving dogs. Help us create a world where no dog is ever forgotten, one yoga pose at a time.