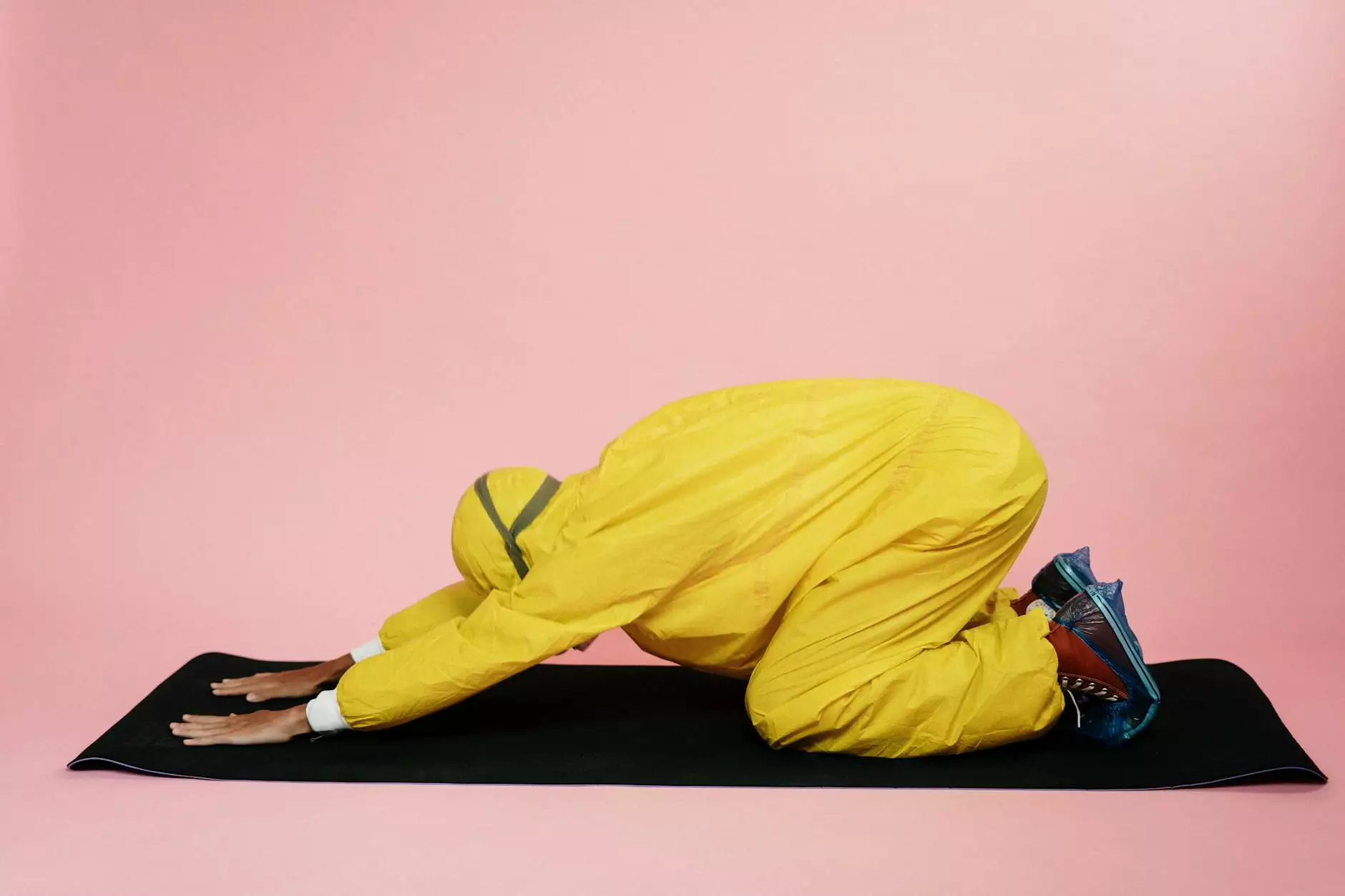 The Power of 5 Breaths
At 309 Yoga, we understand the importance of incorporating simple yet effective techniques into your daily routine to enhance your overall health and well-being. One such technique that has gained significant popularity in recent years is the practice of 5 breaths.
What are 5 Breaths?
5 breaths, also known as "breathing exercises," are a series of deep, intentional breaths that can be performed in just a few minutes. This technique involves taking slow, deep breaths in through the nose and exhaling gently through the mouth.
The Benefits
The benefits of practicing 5 breaths regularly are numerous and can positively impact various aspects of your health:
Stress Reduction: Daily stress can take a toll on your physical and mental well-being. Practicing 5 breaths helps activate the parasympathetic nervous system, promoting relaxation and reducing stress levels.
Improved Focus: By bringing awareness to your breath, you can sharpen your focus and enhance concentration, making it easier to tackle daily tasks.
Enhanced Lung Capacity: Deep, intentional breathing exercises expand your lung capacity, increasing oxygen intake and improving overall respiratory function.
Boosted Energy Levels: Oxygen is vital for energy production. By enriching your body with more oxygen through 5 breaths, you may experience a surge in energy levels.
Improved Sleep Quality: Incorporating 5 breaths into your nighttime routine can help calm your mind, relax your body, and promote better sleep.
How to Practice 5 Breaths
The beauty of 5 breaths lies in its simplicity. You can easily incorporate this technique into your daily routine, regardless of your age or fitness level. Here's a step-by-step guide to get you started:
Find a Quiet Space: Choose a calm and peaceful environment where you can sit comfortably without distractions.
Get Comfortable: Sit in a relaxed upright position with your feet flat on the floor and your hands resting gently on your lap.
Breathe In: Close your eyes and take a slow, deep breath in through your nose, allowing your abdomen to fully expand. Count to five as you inhale.
Hold Your Breath: Once you've reached your full inhale, gently hold your breath for a count of five.
Breathe Out: Slowly and steadily exhale through your mouth, allowing all tension and stress to leave your body. Again, count to five as you exhale.
Repeat: Repeat this process for a total of five breaths or as many times as you feel comfortable.
Incorporating 5 Breaths into Your Life
To fully enjoy the benefits of 5 breaths, it's essential to integrate this technique into your daily routine. Here are some suggestions on when and where you can practice:
Morning Routine: Start your day off right by incorporating 5 breaths into your morning routine. Find a quiet spot, take a few minutes for yourself, and set a positive intention for the day ahead.
Work Breaks: If you find yourself getting overwhelmed or stressed during the workday, take a short break and indulge in a few rounds of 5 breaths. It can help you regain focus and alleviate stress.
Before Bed: Wind down at the end of the day by practicing 5 breaths before bed. This can signal your body and mind to relax, promoting a deeper and more restful sleep.
Embrace the Power of 5 Breaths Today!
Now that you understand the incredible benefits of 5 breaths, it's time to incorporate this powerful technique into your daily routine. Remember, the key is consistency and making it a priority to prioritize your health and well-being.
At 309 Yoga, we offer comprehensive yoga classes and workshops that can further enhance your overall wellness journey. Join our community today and discover the transformative power of yoga and breathing techniques like 5 breaths. Take the first step towards a healthier, more balanced lifestyle!