Virtual Workout Rentals - Elevate Your Fitness Journey
Sep 1, 2019
Fitness Gym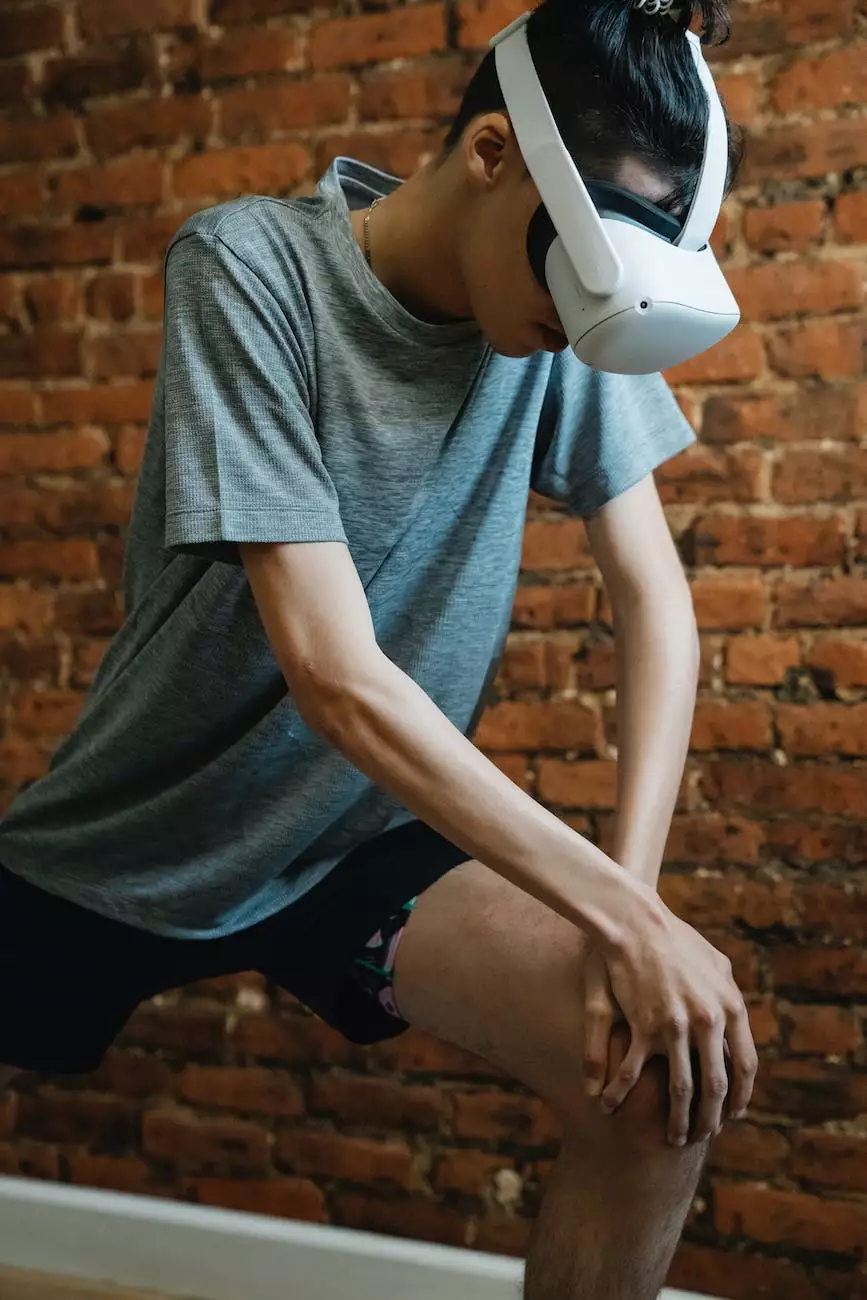 Introduction
Welcome to 309 Yoga, your go-to destination for virtual workout rentals. In today's fast-paced world, staying active and maintaining a healthy lifestyle can sometimes be challenging. That's why we are here to make it easier for you. Our virtual workout rentals offer a convenient and flexible solution that allows you to enjoy high-quality workout sessions from the comfort of your own home. No matter your fitness level or goals, our virtual workouts are designed to accommodate everyone.
Unleashing the Power of Virtual Workouts
Gone are the days when you had to visit a gym or fitness studio to work out with a professional trainer. With our virtual workout rentals, you have access to an extensive library of workout sessions led by top fitness experts. Whether you prefer yoga, cardio, strength training, or even dance workouts, we have a wide range of options to cater to your personal preferences.
Our virtual workouts are carefully curated to deliver a dynamic and engaging experience. Through high-definition videos, you can follow along with expert instructors, who will guide you through each exercise, ensuring proper form and technique. No matter where you are on your fitness journey, our virtual workout rentals will help you achieve your goals effectively.
The Benefits of Virtual Workout Rentals
Convenience: With virtual workout rentals, you have the freedom to exercise whenever and wherever you want. There's no need to worry about commute time or crowded gyms. The workouts are available at your fingertips, allowing you to fit them seamlessly into your busy schedule.
Cost-Effective: Compared to traditional gym memberships or in-person fitness classes, virtual workout rentals offer incredible value for money. You can access a wide variety of workouts at a fraction of the price, making it a budget-friendly option for individuals and families alike.
Privacy: If you are someone who prefers to work out in the privacy of your own space, virtual workout rentals are the perfect solution for you. You can sweat it out without any inhibitions, knowing that you have complete privacy.
Flexibility: Our virtual workout rentals provide unparalleled flexibility. Whether you want to focus on a specific area of your body, try different workout styles, or switch between trainers, it's all within your control. You can customize your fitness routine according to your preferences and goals.
Access to Expertise: Our virtual workout sessions are led by experienced and certified fitness professionals who are passionate about helping you achieve your fitness goals. They provide valuable guidance, motivation, and support, ensuring that you get the most out of each workout session.
Unlocking Your Full Potential
At 309 Yoga, we believe in empowering individuals to unlock their full potential. Virtual workout rentals offer a gateway to a healthier, stronger, and happier you. Over time, you'll notice improved stamina, increased flexibility, enhanced muscle tone, and a boost in overall well-being. Our virtual workout sessions are suitable for all fitness levels, allowing you to progress at your own pace.
We understand that starting a new fitness routine can be daunting, which is why our virtual workouts are designed to be inclusive and beginner-friendly. You'll find modifications and options for every exercise, ensuring a safe and effective workout experience. Whether you are just beginning your fitness journey or are a seasoned fitness enthusiast, our virtual workout rentals are designed to challenge and inspire you.
How to Get Started
Getting started with our virtual workout rentals is quick and easy. Simply visit our website and browse through our extensive collection of virtual workout sessions. You can choose from various categories, such as yoga, cardio, strength training, and more. Once you find a session that piques your interest, click on it to get more details.
Each virtual workout rental includes a comprehensive description, information about the instructor, and an estimated duration. This allows you to select the workout session that aligns with your goals and suits your schedule. Once you've made your selection, you can proceed to rent the virtual workout. Our secure payment system ensures a seamless and hassle-free transaction.
After renting the virtual workout, you'll gain instant access to the video content, which you can stream on any device, be it a laptop, tablet, or smartphone. The videos are streamed in high-definition quality, providing a visually appealing and immersive workout experience. You can pause, rewind, or replay the sessions as many times as you need.
Elevate Your Fitness Journey Today
Take control of your fitness journey with 309 Yoga's virtual workout rentals. Enjoy the convenience, flexibility, and expertise our virtual workouts offer, all from the comfort of your own home. Start exploring our extensive collection of virtual workout sessions and elevate your fitness routine to new heights.
Transform your health, boost your confidence, and achieve your fitness goals with 309 Yoga's virtual workout rentals. Begin your journey today and experience the positive impact it can have on your overall well-being.