Restorative Gong and Meditation for Peace
Dec 1, 2021
Reflexology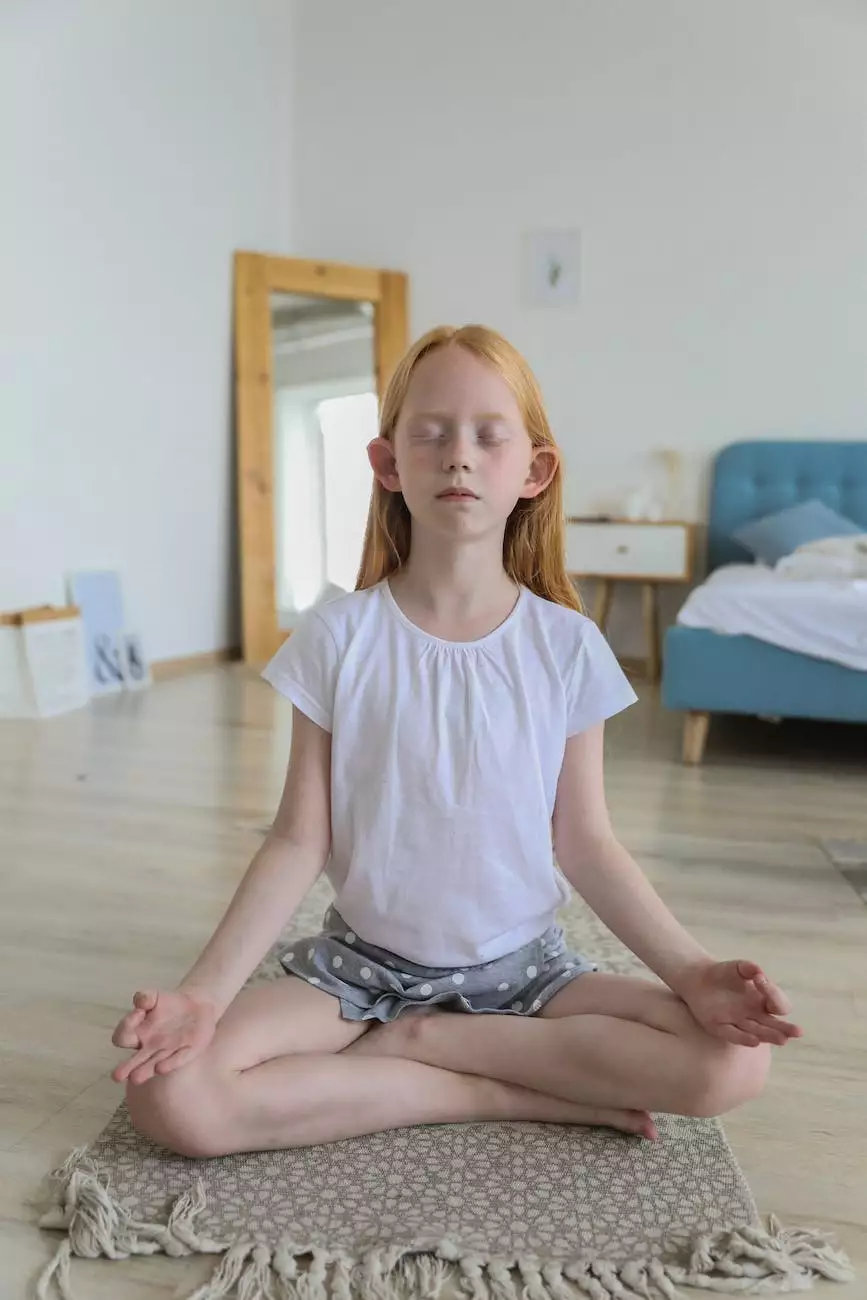 Introduction
Welcome to 309 Yoga, your go-to destination for holistic health and well-being in Evanston. We are thrilled to invite you to our upcoming event, "Restorative Gong and Meditation for Peace." This transformative experience will guide you towards finding inner balance and harmony through the power of sound and meditation.
Discover the Power of Restorative Gong
The Restorative Gong is a powerful instrument known for its ability to induce deep relaxation and healing. Its resonating vibrations can help release physical and emotional tension, allowing your body and mind to reach a state of profound tranquility. Immerse yourself in the soothing sounds of the Gong and experience the profound benefits it offers for your overall well-being.
Experience Inner Serenity through Meditation
In addition to the Restorative Gong, our event will incorporate guided meditation practices. Meditation has been practiced for centuries and has numerous benefits for both physical and mental health. It can help reduce stress, improve focus, enhance self-awareness, and cultivate inner peace. Our experienced teachers will expertly guide you through various meditation techniques, enabling you to explore the depths of your consciousness and find serenity within.
Heaven Meets Earth - A Unique Venue
To create the perfect environment for your transformative journey, we have chosen the serene and picturesque venue, Heaven Meets Earth. Nestled amidst nature, this beautiful space offers a sanctuary for you to connect with yourself and experience a sense of tranquility like never before. Let the soothing sounds, serene ambiance, and positive energy of Heaven Meets Earth enhance your restorative experience.
Join Us for an Unforgettable Experience
We invite you to be a part of this unforgettable experience of Restorative Gong and Meditation for Peace. Our event is open to all, regardless of their level of experience with yoga or meditation. Whether you are a seasoned practitioner or new to these practices, the event will provide you with an opportunity to relax, rejuvenate, and reconnect with your inner self.
Event Details
Date: December 21, 2021
Time: 6:30 PM - 8:00 PM
Location: Heaven Meets Earth, Evanston
Why Choose 309 Yoga?
At 309 Yoga, we are dedicated to providing you with exceptional experiences that promote your overall health and well-being. Here's why you should choose us:
Expert Instructors
Our experienced instructors are passionate about sharing their knowledge and guiding you towards your personal transformation. They create a safe and inclusive space for you to explore and deepen your practice.
Intimate Class Sizes
We believe in personalized attention and fostering a sense of community. Our class sizes are intentionally kept small, ensuring that you receive individual guidance and support throughout your journey.
Wide Range of Classes
Along with our event, we offer a diverse range of yoga, meditation, and wellness classes to cater to your unique needs and interests. From dynamic vinyasa flows to gentle restorative practices, we have something for everyone.
State-of-the-Art Facilities
Our studio is equipped with state-of-the-art facilities to provide you with a comfortable and inviting space to practice and explore. We prioritize cleanliness, hygiene, and creating a positive environment for your well-being.
Community Support
We believe in giving back and supporting our community. Through various initiatives, we strive to create positive social change and make a difference in people's lives, both on and off the mat.
Join us for Restorative Gong and Meditation for Peace
Don't miss this opportunity to immerse yourself in the transformative power of Restorative Gong and Meditation for Peace. Discover a path to inner harmony, serenity, and holistic well-being. Reserve your spot today and embark on a journey of self-discovery and tranquility. We look forward to welcoming you to 309 Yoga!