Kundalini Yoga for Men
Mar 14, 2021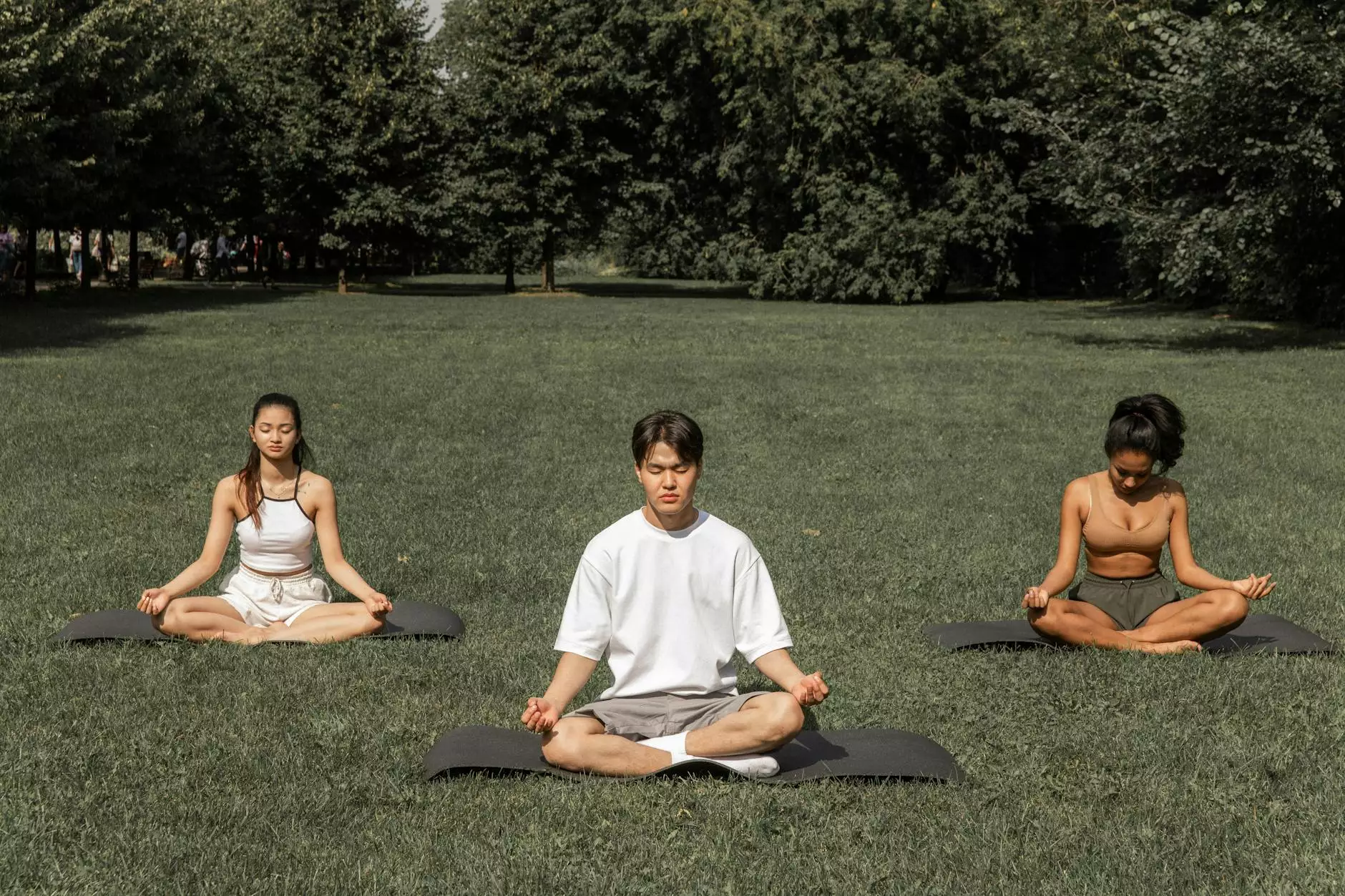 Welcome to 309 Yoga, where we offer Kundalini Yoga classes specifically designed for men. Experience the transformative power of this ancient practice and unlock your inner potential for physical strength, mental clarity, and spiritual awakening. Our tailored classes cater to the unique needs and challenges faced by men in today's fast-paced world.
Why Choose Kundalini Yoga for Men?
Kundalini Yoga is an ancient form of yoga that focuses on awakening the dormant energy, known as Kundalini, within each individual. It is a practice that combines physical postures (asanas), breathwork (pranayama), meditation, and chanting to create a holistic and balanced approach to wellbeing.
For men, Kundalini Yoga provides a range of benefits that address the specific challenges faced in daily life. Whether you are seeking stress relief, increased vitality, improved concentration, or emotional balance, Kundalini Yoga can support you on your journey to self-discovery and self-mastery.
The Benefits of Kundalini Yoga for Men
Physical Strength and Flexibility: Kundalini Yoga for men includes dynamic movements and postures that enhance strength, flexibility, and endurance. Regular practice can help you develop a strong and supple body, allowing you to maintain optimal physical fitness.
Mental Clarity and Focus: In today's fast-paced world, it's common for men to experience mental fatigue and difficulty concentrating. Kundalini Yoga incorporates various meditation techniques and breathwork exercises that can enhance mental clarity, boost memory, and improve focus.
Stress Relief and Emotional Balance: Work, family, and other responsibilities can often lead to stress and emotional imbalances. Kundalini Yoga emphasizes the connection between mind, body, and spirit, helping you release stress, alleviate anxiety, and cultivate emotional resilience.
Increased Energy and Vitality: Kundalini Yoga activates and balances the body's energy centers, resulting in increased vitality and overall well-being. You'll notice an improvement in your energy levels, allowing you to tackle daily tasks with enthusiasm and vigor.
Spiritual Upliftment: Kundalini Yoga is a deeply spiritual practice that can help you explore and connect with your higher self. Through regular practice, you may experience a profound sense of inner peace, heightened awareness, and a deeper connection to the divine.
Join Our Kundalini Yoga Classes Today!
At 309 Yoga, we offer a welcoming and supportive environment for men to explore the power of Kundalini Yoga. Our certified instructors are experienced in teaching Kundalini Yoga to individuals of all levels, ensuring that each class is tailored to meet your specific needs and goals.
Whether you are a beginner or an experienced practitioner, our classes will provide you with a comprehensive and enriching experience. Join us today and embark on a journey of self-discovery, self-improvement, and holistic well-being.
Keywords: Kundalini Yoga for Men, 309 Yoga, Spirit Rising Yoga, Health, Balanced Approach, Physical Strength, Mental Clarity, Emotional Balance, Vitality, Energy, Spiritual Upliftment