How To Sharpen Your Sixth Sense | Third Eye Chakra
Jan 17, 2018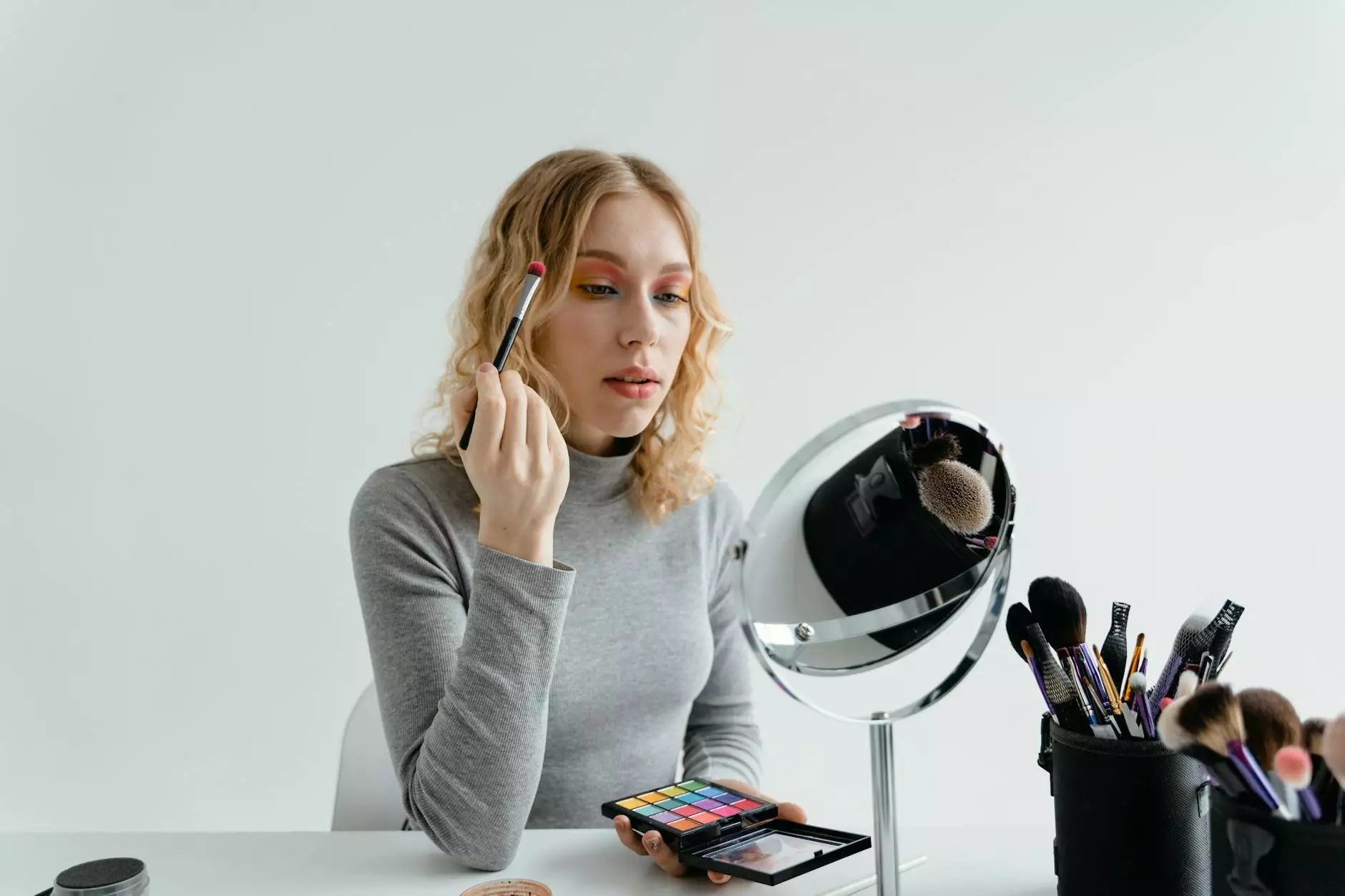 Achieve Greater Intuition with 309 Yoga
Welcome to 309 Yoga, your ultimate destination for exploring the depths of your inner self. In this article, we will guide you through the journey of awakening and sharpening your sixth sense, as well as activating your third eye chakra. The third eye chakra, also known as the Ajna chakra, is located at the center of your forehead and is believed to be the gateway to higher consciousness.
Understanding the Sixth Sense and the Third Eye Chakra
When we talk about the sixth sense, we refer to our innate ability to perceive information beyond the five physical senses. It allows us to tap into our intuition, gain insights, and connect with the unseen realms. The third eye chakra, associated with the color indigo, is responsible for facilitating this intuitive awareness.
At 309 Yoga, we believe that everyone possesses the potential to unlock their sixth sense and activate their third eye chakra. With the right practices and techniques, you can enhance your perceptive capabilities and gain access to a realm of knowledge that goes beyond intellectual understanding.
Techniques to Sharpen Your Sixth Sense
Meditation and Mindfulness
Meditation is a powerful tool for developing your sixth sense. By training your mind to remain calm and focused, you can create a conducive environment for intuitive insights to arise. Regular meditation practice cultivates stillness and opens up the space within you to receive messages from your higher self.
At 309 Yoga, our expert instructors will guide you through various meditation techniques that specifically target the activation of your third eye chakra. Through guided visualizations, chanting, and breathwork, you will gradually deepen your connection with your inner intuitive wisdom.
Awareness of Energy Centers
Understanding and working with your energy centers, also known as chakras, is essential for sharpening your sixth sense. Each chakra is associated with specific qualities and functions, and the third eye chakra plays a vital role in enhancing your intuitive abilities.
Our experienced teachers at 309 Yoga will introduce you to the concept of chakras and help you identify any imbalances or blockages in your energy system. By harmonizing and activating your third eye chakra, you can tap into your intuitive potential and gain profound insights.
Intuitive Development Exercises
In addition to meditation and energy work, we offer a range of intuitive development exercises to help you sharpen your sixth sense. These exercises are designed to increase your sensitivity to subtle energies, expand your awareness, and develop trust in your intuition.
From practicing automatic writing to engaging in psychic development games, our classes at 309 Yoga provide a safe and supportive space for you to explore and nurture your intuitive abilities. Our experienced instructors will be by your side, offering guidance and encouragement throughout your journey of self-discovery.
Embracing the Power of Your Sixth Sense
As you delve deeper into the practices of sharpening your sixth sense and activating your third eye chakra, you will begin to witness the transformative power within you. With heightened intuition, you will be able to make more informed decisions, receive guidance in times of uncertainty, and gain a deeper understanding of yourself and the world around you.
At 309 Yoga, we are dedicated to supporting you in your quest for self-growth and realization. Our holistic approach, combining ancient wisdom with modern techniques, ensures a comprehensive understanding and embodiment of your innate intuitive capabilities.
Unlock Your Intuitive Potential with 309 Yoga Today
If you are ready to embark on a journey of self-discovery and sharpen your sixth sense, 309 Yoga is here to guide you. Join our classes, workshops, and retreats to explore the limitless depths of your intuitive abilities. Together, let us unlock the power of your third eye chakra and awaken your sixth sense to live a more fulfilled and empowered life.