Creating a Sacred Altar for Prayer and Meditation DVD Class
Sep 27, 2018
About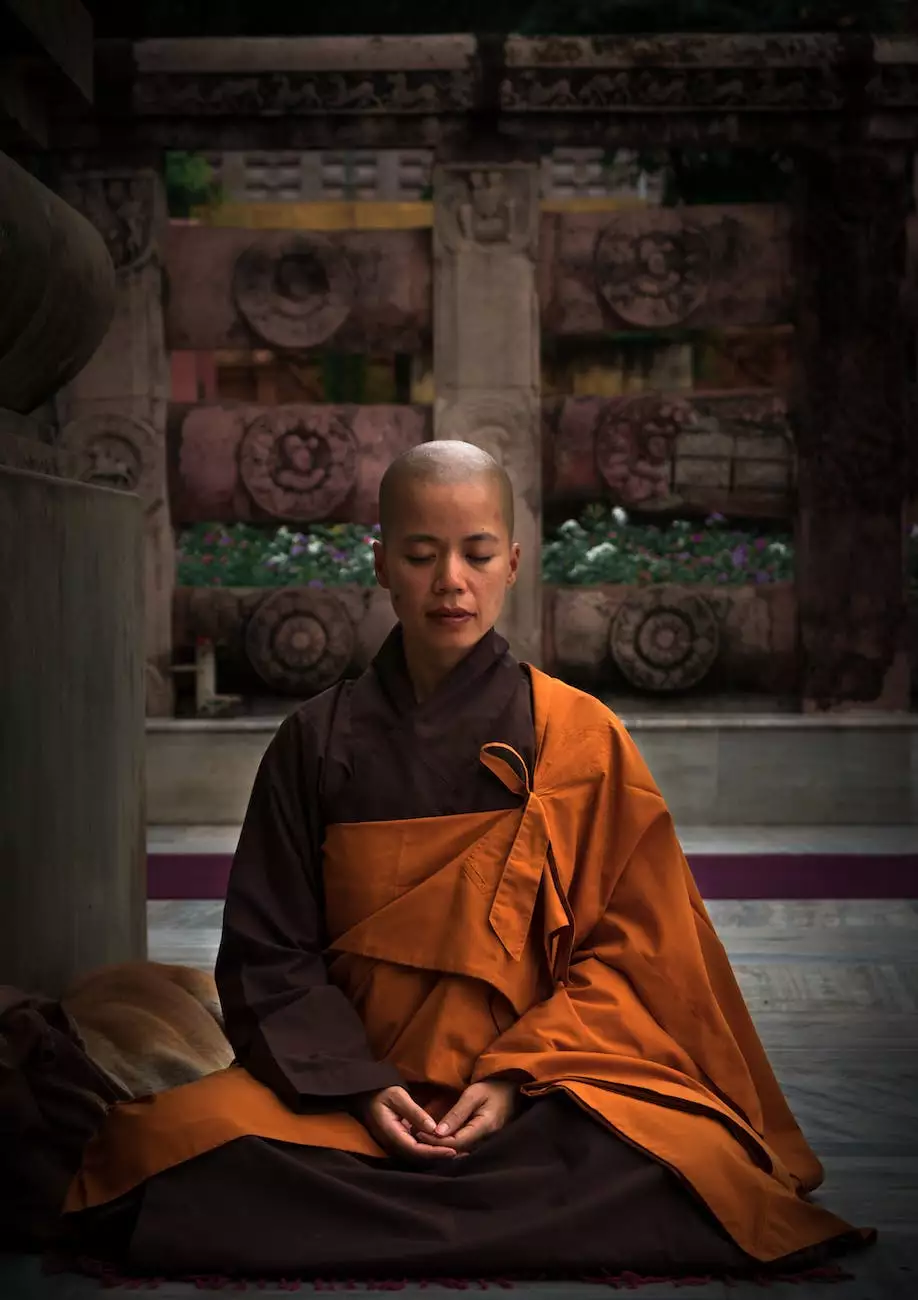 Welcome to 309 Yoga, your trusted source for holistic health and spiritual practices. In this comprehensive DVD class, we will guide you through the process of creating a sacred altar for prayer and meditation. As you embark on this transformative journey, you will discover the power of sacred spaces and learn to cultivate a deeper connection with your spirituality.
The Importance of a Sacred Altar
A sacred altar serves as a physical manifestation of your spiritual intentions. It is a space where you can retreat and connect with the divine at any time. By creating an altar that resonates with your personal beliefs and desires, you can enhance your prayer and meditation practice.
The Elements of a Sacred Altar
When designing your sacred altar, it is important to consider the elements that reflect your spiritual journey. Here are some key components that you can incorporate:
1. Altar Cloth
Choose a beautiful cloth to cover your altar. This symbolizes the sacredness of the space and provides a foundation for other items.
2. Candles
Lighting candles on your altar can create an ambiance of peace and serenity. Use colors that align with your intentions and spiritual practices.
3. Crystals
Crystals have unique energies that can support your spiritual journey. Select crystals that resonate with your intentions, such as amethyst for inner peace or rose quartz for love and harmony.
4. Statues or Symbols
Choose statues or symbols that represent your spiritual beliefs. This can include deities, angels, or other meaningful representations.
5. Incense or Smudging Tools
Using incense or smudging tools can purify the energy of your sacred space. Find scents that resonate with your intentions, such as sage for cleansing or lavender for relaxation.
6. Sacred Texts or Holy Books
Include sacred texts or holy books that hold significance to your spiritual path. These can serve as sources of inspiration and guidance during your prayer and meditation practice.
Creating Your Sacred Altar
Now that you have an understanding of the key elements, let's guide you through the process of creating your sacred altar:
Step 1: Set Your Intention
Before you begin, take a moment to set your intention for the altar. What do you hope to achieve through your prayers and meditations? Clarifying your intention will help you choose the right items for your sacred space.
Step 2: Choose a Location
Select a dedicated space in your home where you can create your sacred altar. It could be a corner of a room, a shelf, or even a small table. Ensure the space is peaceful and undisturbed.
Step 3: Cleanse and Bless
Before placing your chosen items on the altar, cleanse the space using smudging tools or incense. You can also say a prayer or use a blessing ritual to infuse positive energy into the area.
Step 4: Arrange Your Items
Take your time to arrange each item with intention and care. Consider the placement of each item and how they interact with one another energetically.
Step 5: Engage in Prayer and Meditation
With your sacred altar complete, spend time each day in prayer and meditation. Allow the energy of the altar to support your spiritual practice and deepen your connection with the divine.
Unlock the Power of Sacred Spaces
Your sacred altar is more than just a physical arrangement of objects -- it is a reflection of your inner journey. By dedicating time and effort to creating and maintaining your sacred space, you can unlock the transformative power of prayer and meditation in your life.
Join us at 309 Yoga and discover how our Creating a Sacred Altar for Prayer and Meditation DVD Class can guide you on this profound journey. With our expert instruction and comprehensive resources, you will learn the art of creating a sacred sanctuary that nurtures your spiritual growth.
Unlock the Potential Within
Embrace the beauty of sacred spaces and explore the limitless potential of your spiritual practice. Let 309 Yoga be your guiding light towards a deeper connection with yourself and the divine.