Gurmukh Teaches Kundalini Yoga Meditations - Transform Your Life at 309 Yoga
Oct 17, 2021
1 on 1 Yoga Training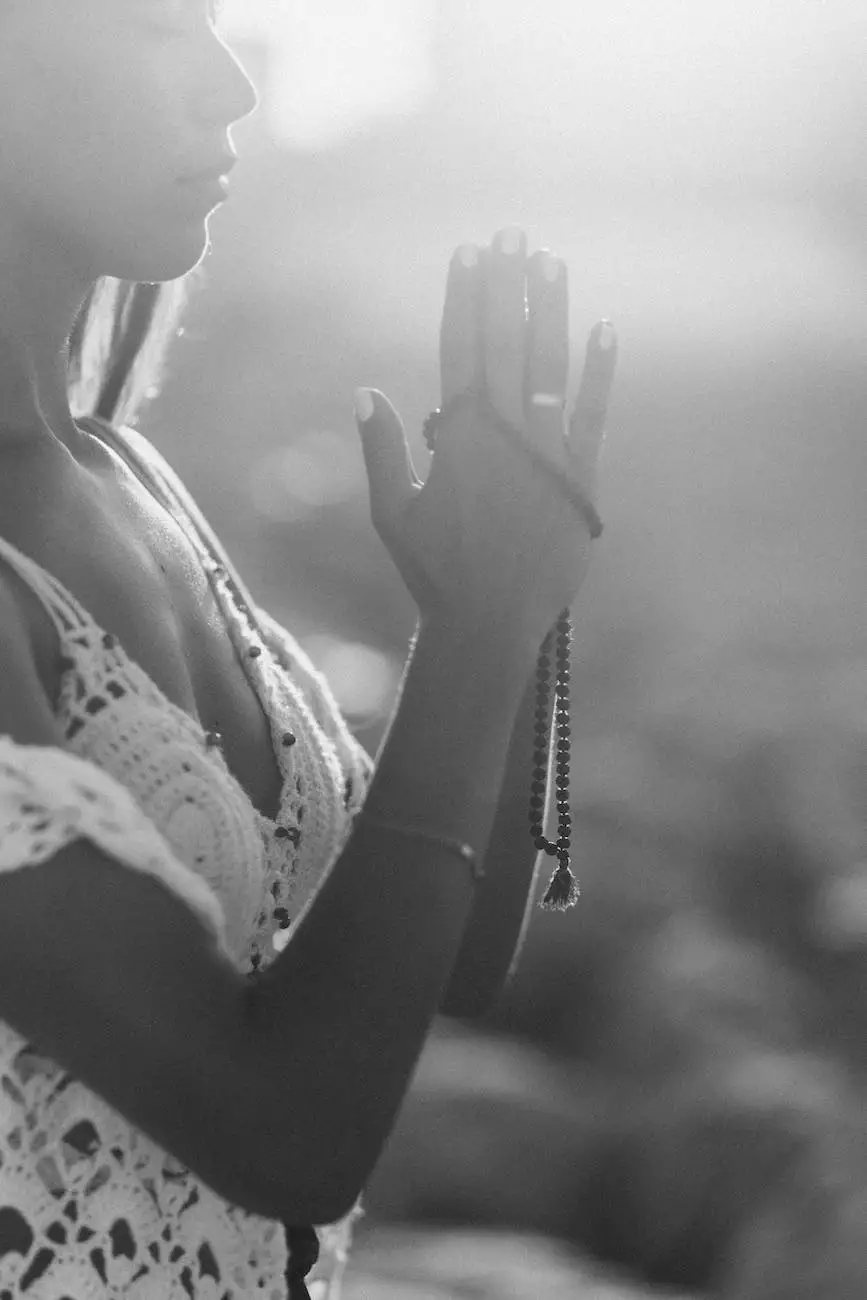 Welcome to 309 Yoga, where Gurmukh, an esteemed Kundalini Yoga teacher, shares transformative meditation practices to help you achieve holistic health and wellness. With a dedicated focus on mind, body, and spirit, Gurmukh's teachings empower you to tap into your inner potential and experience profound shifts in your life.
Unlock the Power Within through Kundalini Yoga
Kundalini Yoga is an ancient practice that aims to awaken the dormant energy within our bodies, known as Kundalini. Gurmukh, with her profound knowledge and expertise, guides you through a series of yoga postures, breathwork, mantras, and meditations to activate your Kundalini energy.
The Benefits of Kundalini Yoga Meditations
By practicing Kundalini Yoga meditations, you can experience a wide range of physical, mental, and emotional benefits. Here are some of the transformations you can expect:
Enhanced Physical Well-being: Kundalini Yoga helps improve flexibility, strength, and overall fitness levels. It stimulates the glands, strengthens the nervous system, and promotes better digestion and circulation.
Greater Mental Clarity: Regular practice of Kundalini meditations can calm the mind, increase focus, and enhance mental clarity. It reduces stress, anxiety, and promotes a sense of inner peace.
Emotional Healing: Kundalini Yoga meditations facilitate emotional healing by releasing stored emotions and promoting self-awareness. They help you develop a positive outlook, improve self-esteem, and cultivate a deep sense of self-love and acceptance.
Spiritual Growth: Kundalini Yoga is a powerful tool for spiritual growth and self-realization. It connects you to your higher self, expands your consciousness, and deepens your connection with the Divine.
Immerse Yourself in Gurmukh's Kundalini Yoga Meditations
At 309 Yoga, we provide a supportive and nurturing environment where you can learn and practice Kundalini Yoga meditations under the guidance of Gurmukh. Whether you are a beginner or an experienced practitioner, our classes cater to all levels of experience.
Our Kundalini Yoga Meditation Classes
Our classes integrate a variety of Kundalini Yoga techniques, including breathwork (Pranayama), physical postures (Asanas), chanting mantras, and deep relaxation. Gurmukh's teaching style is compassionate, empowering, and radiates with warmth.
Why Choose 309 Yoga for Kundalini Yoga Meditations?
With our focus on delivering high-quality instruction and a holistic approach to health and wellness, 309 Yoga stands out in the crowd. Here's why you should choose us:
Expertise: Gurmukh is a highly respected and experienced Kundalini Yoga teacher with years of practice and teaching under her belt. Her wisdom and guidance will take your practice to new heights.
Community: Join a thriving community of like-minded individuals who are dedicated to personal growth, self-discovery, and living a balanced life. Connect with fellow practitioners and create lasting friendships.
Individual Attention: Our classes maintain a small size to ensure personalized attention and guidance from Gurmukh. Deepen your practice with customized support and adjustments.
Transformative Environment: Immerse yourself in a serene and welcoming environment that fosters healing, growth, and transformation. Our space is designed to uplift your spirits, free your mind, and nourish your soul.
Begin Your Journey of Self-Discovery Today
Embark on a transformative journey of self-discovery and holistic well-being by practicing Kundalini Yoga meditations with Gurmukh at 309 Yoga. Start experiencing the many benefits this ancient practice has to offer.
For more information about our Kundalini Yoga meditation classes, schedules, and pricing, please visit our website or contact us directly. We look forward to welcoming you to our vibrant community of seekers and supporting you on your path to radiant health and inner bliss.