Adi Shakti Namo Namo - Kundalini Bhakti Meditation
Feb 15, 2023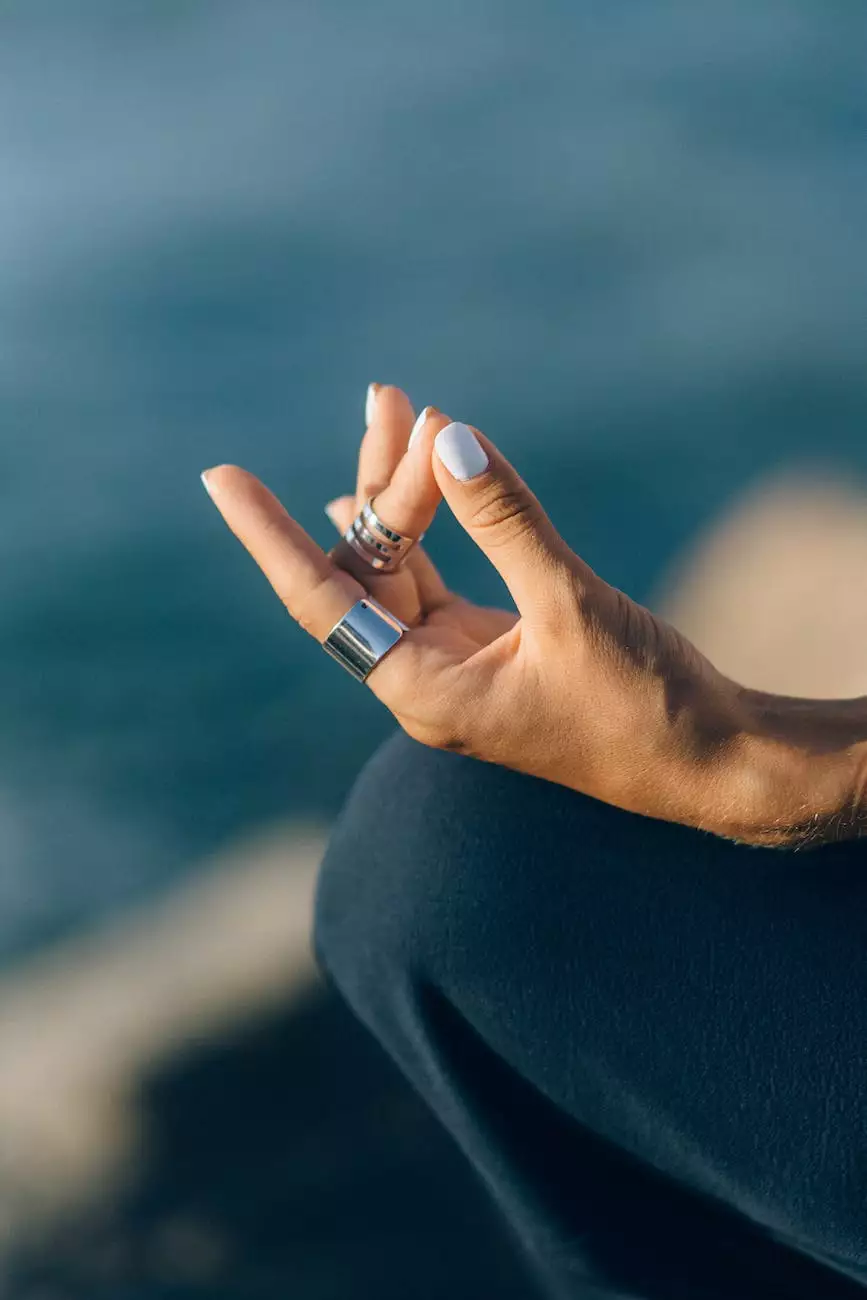 Welcome to 309 Yoga's page on Adi Shakti Namo Namo - Kundalini Bhakti Meditation, your gateway to a deep and transformative practice. In this article, we will explore the power and benefits of Kundalini Bhakti Meditation for your health and well-being.
The Essence of Adi Shakti Namo Namo - Kundalini Bhakti Meditation
Kundalini Bhakti Meditation is a profound spiritual practice that combines the awakening of Kundalini energy with the devotional aspect of Bhakti Yoga. It is a transformative journey that connects you to your inner divine essence, allowing you to experience a sense of oneness and spiritual elevation.
Adi Shakti Namo Namo, meaning "I bow to the primal shakti energy within," is a powerful mantra chanted during this meditation practice. It invokes the primordial feminine energy and helps you tap into its immense power and wisdom.
The Benefits of Kundalini Bhakti Meditation
Kundalini Bhakti Meditation offers a wide range of benefits for your physical, mental, and spiritual well-being. Let's explore some of the significant advantages of practicing this transformative meditation:
1. Awakening of Kundalini Energy
Through specific breathing techniques, mantra recitation, and guided visualization, Kundalini Bhakti Meditation awakens the dormant Kundalini energy within you. This awakened energy rises through the different energy centers, known as chakras, fostering spiritual growth and inner awakening.
2. Stress Relief and Emotional Balance
The practice of Kundalini Bhakti Meditation helps release deep-rooted stress, tension, and emotional blockages. It allows you to experience a profound sense of relaxation and inner peace. Regular practice can help you effectively manage stress, anxiety, and cultivate emotional balance.
3. Enhanced Energy and Vitality
As Kundalini energy permeates your being, it revitalizes and rejuvenates your entire system. You will feel increased energy levels, improved vitality, and a greater sense of well-being. This surge of energy empowers you to overcome physical and mental fatigue, allowing you to live a more energized and fulfilling life.
4. Deepened Spiritual Connection
Kundalini Bhakti Meditation deepens your spiritual connection and expands your consciousness. It opens the door to higher states of awareness, transcending the limitations of the mind and ego. This practice helps you discover the divine presence within yourself and experience a profound sense of unity with the universe.
5. Heightened Intuition and Creativity
With the awakening of Kundalini energy, your intuition and creativity are amplified. You gain access to deeper levels of wisdom and insight, allowing you to make more intuitive decisions and express your creativity authentically. This heightened state of consciousness brings clarity, inspiration, and innovation into your life.
How to Practice Adi Shakti Namo Namo - Kundalini Bhakti Meditation
To begin your journey with Adi Shakti Namo Namo - Kundalini Bhakti Meditation, follow these steps:
Find a quiet and peaceful space where you can sit comfortably.
Close your eyes and take a few deep breaths to center yourself.
Chant the mantra "Adi Shakti Namo Namo" either silently or out loud, allowing its resonance to permeate your being.
Focus your awareness on the rising sensation of Kundalini energy ascending through your spine.
Visualize this energy illuminating and purifying each chakra as it moves upward.
Continue the practice for a duration that feels comfortable for you, gradually increasing the time as your practice deepens.
After your meditation, take a moment to reflect on your experience and express gratitude for the transformative journey.
It's important to approach Kundalini Bhakti Meditation with respect, an open heart, and a regular practice routine. As with any spiritual practice, consistency and dedication are key to experiencing its profound benefits.
Conclusion
Adi Shakti Namo Namo - Kundalini Bhakti Meditation is a powerful practice that encompasses the awakening of Kundalini energy and the devotion of Bhakti Yoga. Through this transformative practice, you can tap into your divine essence, experience profound spiritual growth, and nourish your overall well-being.
At 309 Yoga, we invite you to embark on this transformative journey of Adi Shakti Namo Namo - Kundalini Bhakti Meditation. Discover the immense power within you, cultivate inner harmony, and experience a heightened state of consciousness. Join our classes and connect with a supportive community dedicated to spiritual growth and holistic wellness.
Your transformative journey begins here. Step into the world of Adi Shakti Namo Namo - Kundalini Bhakti Meditation with 309 Yoga today!