Loving Kindness Meditation CD
Jul 7, 2023
Beauty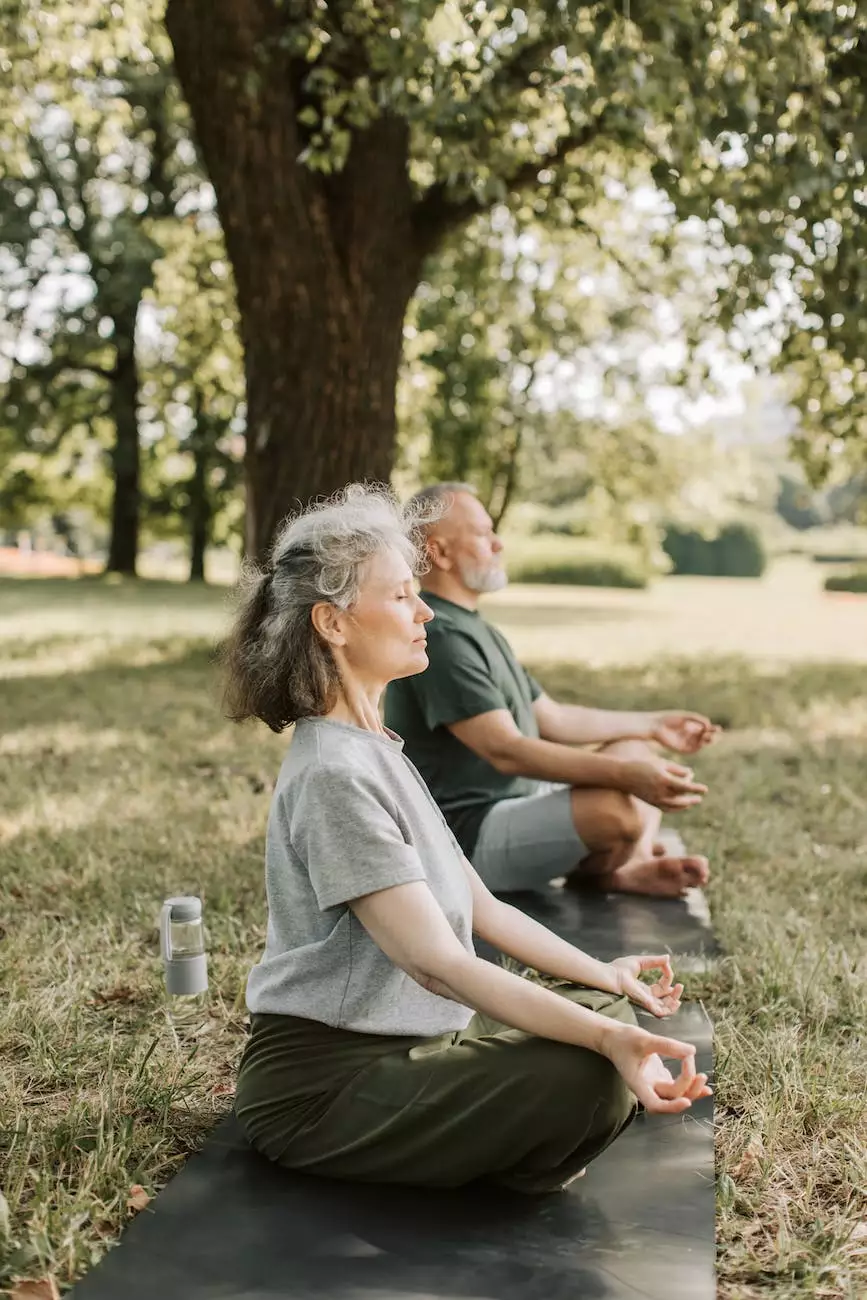 Introduction
Welcome to 309 Yoga, your ultimate destination for holistic wellness practices! We are proud to present our groundbreaking product, the Loving Kindness Meditation CD. In this immersive meditation experience, you will discover the transformative power of kindness, compassion, and gratitude. By incorporating the Loving Kindness Meditation CD into your routine, you can enhance your overall well-being and cultivate a deep sense of inner peace.
The Power of Loving Kindness Meditation
In today's fast-paced world, finding tranquility and inner harmony can be challenging. However, meditation offers a sanctuary from the daily stresses we encounter. Loving Kindness Meditation, also known as Metta Meditation, is a practice that originated in ancient Buddhist traditions and has gained immense popularity for its ability to foster compassion, self-love, and interconnectedness.
Benefits of Loving Kindness Meditation
Promotes emotional well-being
Reduces stress and anxiety
Enhances empathy and compassion
Improves self-esteem and self-love
Fosters positive relationships and social connections
Aids in relaxation and better sleep
Increases focus and clarity
Boosts overall mental and physical health
Embrace the Journey with our Loving Kindness Meditation CD
At 309 Yoga, we understand the importance of accessible and effective meditation practices. With our Loving Kindness Meditation CD, you can embark on a transformative journey from the comfort of your own home, at your own pace.
Features of our Loving Kindness Meditation CD
Expertly crafted and professionally recorded guided meditations
Step-by-step instructions for beginners and experienced practitioners alike
High-quality audio for an immersive meditation experience
Multiple meditation sessions tailored to different themes and intentions
Customizable options to suit your preferences and time constraints
Soft and soothing background music to enhance relaxation
Regular updates and additional content to support your ongoing practice
How to Incorporate Loving Kindness Meditation into Your Life
Integrating Loving Kindness Meditation into your daily routine is easy and rewarding. Here are some tips to get started:
1. Create a Dedicated Meditation Space
Find a quiet and comfortable space where you can practice undisturbed. Clear any clutter and create a serene environment that facilitates relaxation and focus.
2. Set Realistic Goals
Start with shorter meditation sessions and gradually increase the duration as you become more comfortable. Be patient with yourself and embrace the process.
3. Follow the Guided Meditations
Our Loving Kindness Meditation CD provides explicit instructions to guide you through each session. Simply follow along and let the soothing voice and gentle prompts lead you on a path of self-discovery and compassion.
4. Practice Regularly
Consistency is key in establishing a successful meditation practice. Aim to meditate at least a few times a week to experience the transformative effects.
5. Extend Kindness Beyond Meditation
As you cultivate loving kindness during your meditation sessions, aim to extend that mindset to your interactions with others throughout your day. Embody the principles of compassion, understanding, and gratitude in your everyday life.
Unlock Inner Peace and Joy with the Loving Kindness Meditation CD
Are you ready to embark on a journey of self-discovery, compassion, and interconnectedness? Order your Loving Kindness Meditation CD today and experience the profound benefits of this life-changing practice. Elevate your meditation practice and discover the true power of kindness, gratitude, and self-love with 309 Yoga.
Contact Us
If you have any questions or need further assistance, please don't hesitate to reach out to our friendly team at 309 Yoga. We are here to support you on your holistic wellness journey.