Theraputic Massage with Michael Liang - Grounded Wellness
Jan 7, 2019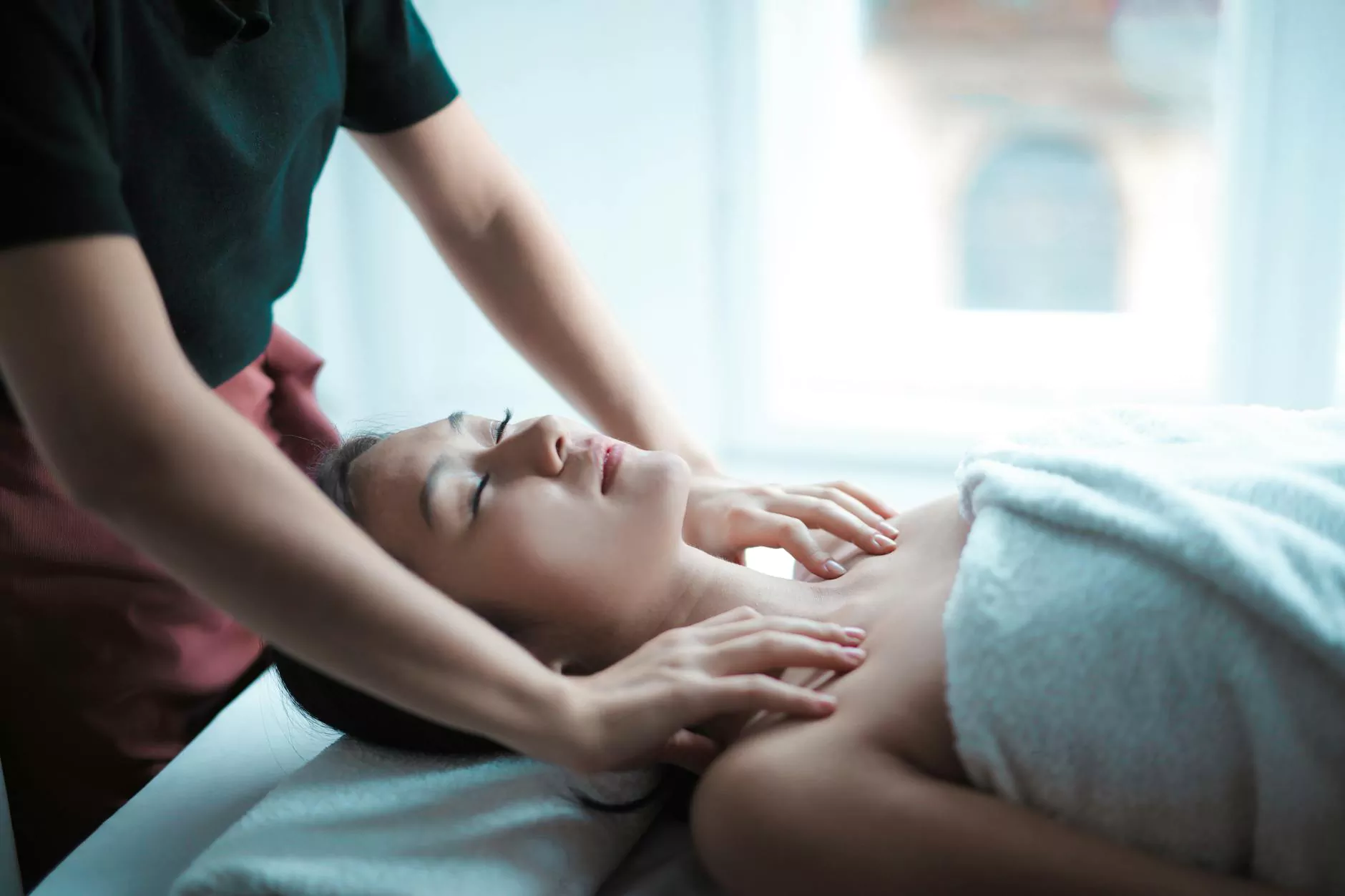 About Grounded Wellness
At 309 Yoga, we strive to provide a holistic approach to wellness and offer a range of services to promote mental and physical well-being. Our renowned yoga studio is proud to introduce our newest addition, Grounded Wellness, where you can experience the benefits of theraputic massage.
The Benefits of Theraputic Massage
Theraputic massage is a powerful tool for relaxation, stress relief, and overall well-being. When performed by a skilled professional like Michael Liang, it can provide numerous benefits, some of which include:
Reduced muscle tension and stiffness
Improved circulation and lymphatic drainage
Promotion of deep relaxation and stress reduction
Enhanced joint flexibility and range of motion
Alleviation of chronic pain and headaches
Boosted immune system function
Increased energy levels and better sleep
Techniques Offered
Michael Liang specializes in a variety of massage techniques to cater to your specific needs. These techniques include:
Swedish Massage: A classic technique that uses long, flowing strokes to promote relaxation and improve circulation.
Deep Tissue Massage: Targets deeper layers of muscles and connective tissues to release chronic tension and alleviate pain.
Trigger Point Therapy: Focuses on specific "trigger points" to relieve tightness and discomfort in muscles.
Myofascial Release: A gentle technique that stretches and releases the fascia to restore mobility and relieve pain.
Hot Stone Massage: Utilizes heated stones to melt away tension and promote deep relaxation.
Aromatherapy Massage: Combines the benefits of therapeutic massage with the soothing scents of essential oils.
What to Expect during Your Massage Session
When you schedule a massage session with Michael Liang, you can expect a personalized experience tailored to your individual needs. Michael will begin your session by discussing any areas of concern or discomfort you may have, as well as any health conditions or injuries that need attention.
During the massage, you will be comfortably draped with linens to ensure privacy and maintain warmth. Michael will utilize various techniques and pressures to address your specific needs, ensuring your comfort throughout the session. Feel free to communicate your preferences or provide feedback to ensure the best possible experience.
Booking Information
Booking a theraputic massage session with Michael Liang is easy and convenient. Simply visit our website and navigate to the "Massage with Michael" page, where you can view his availability and select a time slot that suits you best. We recommend booking in advance to secure your preferred day and time.
If you have any questions or need assistance with the booking process, our friendly staff at 309 Yoga is always ready to help. Contact us via phone or email, and we will be glad to assist you.
Conclusion
Indulge in the ultimate relaxation and revitalization experience at Grounded Wellness with a theraputic massage by Michael Liang. The numerous benefits of massage, combined with the expertise and skill of our massage therapist, make for an unforgettable wellness journey. Don't miss out on this opportunity to prioritize self-care and treat your body and mind to the rejuvenation they truly deserve. Book your massage session with Michael today!